Guide for first time motorhomers
Great value motorhome insurance: No experience necessary
Want to protect your new motorhome with extensive, award-winning insurance cover, against accidental damage, theft, storm and flooding? It needn't cost the earth as a new owner with our many discounts which include a potential introductory no claim discount? See our insurance page for more details or get a quote now.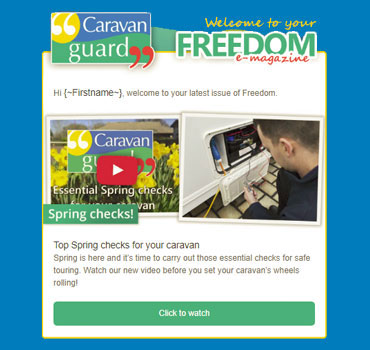 Don't miss out
Sign up for our Freedom e-magazine, packed with competitions, reviews of the latest caravans, tips to stay safe and advice to help you make the most of it.
More reasons to choose us
Number one for service and value
Reassuringly good cover from a leading insurer
Award winning company
Safe and secure online quotes
Confidence in a trusted family business
Highly rated claims service
Money back guarantee
Member of the National Caravan Council
Heart Research donation for every paperless policy
Plain English policy and documents
Great value for money
Speak to our Halifax based expert advisers about your insurance needs.
0800 14 88 400
01422 396 769
We're open 8am - 8pm weekdays, 9am - 4pm weekends.