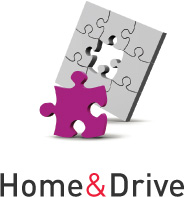 We are proud to announce our new partnership with Peart insurance, which will give caravan and motorhome owners the opportunity to request a quote for bespoke motor or home insurance.
It's a further improvement to the award winning service we offer caravan and motorhome owners, as Peart Insurance understand that our customers have special requirements from their home and car insurance. For example, you may require home insurance cover that allows your house to be unoccupied for extended periods of time whilst caravanning or motorhoming.
By choosing an insurer that understands your specific needs you can ensure you get the best possible cover and service. For over twenty years Peart have been insuring vehicles and homes, and offer quality cover tailored to your individual requirements.
Peart's panel of insurers include Royal & Sun Alliance, Equity Red Star, Groupama, NIG, Chubb, Norwich Union and many other first class underwriters. Peart only use the best schemes from the best underwriters, as their excellent reputation depends on the quality of their underwriting.
Why not give them a try when you're due this year? For more information, or to request a quote call 08454 024 039 or click through to our Peart Home and Motor Insurance page.