From this month all caravanners from 30 years of age will get a 10% caravan insurance discount from Caravan Guard.
This should be welcome news, especially for caravanners aged between 30 and 40 as very few caravan insurance specialists offer age discounts to caravanners within this age group.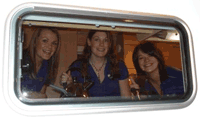 Our Marketing Manager Craig Thompson comments, "The over 30s discount enhances Caravan Guard's already very long list of caravan insurance discounts for careful caravan owners."
Why not request a touring caravan insurance quote online to see how much you can save with us.