Spring is the perfect time to clean your caravan or motorhome and our Mellerud cleaning bundle giveaway was popular with our readers.
With more than 1,700 entries there could only be one winner, and congratulations go to Janet Griffin, from Tadcaster for winning this great prize. The array of cleaning products and accessories from Mellerud are on there way to you so you can have a gleaming caravan for the season ahead!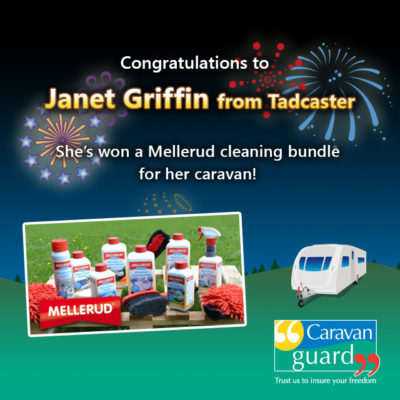 Thanks to everyone who entered and don't forget to watch our new video for our hints and tips on getting your caravan or motorhome in tip top shape this Spring. Click here for our caravan cleaning guide and here for our motorhome cleaning guide.
For more information about Mellerud's products visit their website. Their cleaning range is available to buy  online from manomano.co.uk, plus some independent retailers stock their range.
Search our blog
---