At the Motorhome and Caravan Show at the NEC Birmingham earlier this month, we ran a competition giving showgoers the chance to win a limited edition LEGO Campervan.
All visitors had to do to win the fantastic prize was correctly guess how many pieces were used to build the part-assembled model on display at the show.
It's now time to reveal the winner!
A huge congratulations to Cathy Farnon, a touring caravan owner from Bristol! The campervan will soon be posted to you.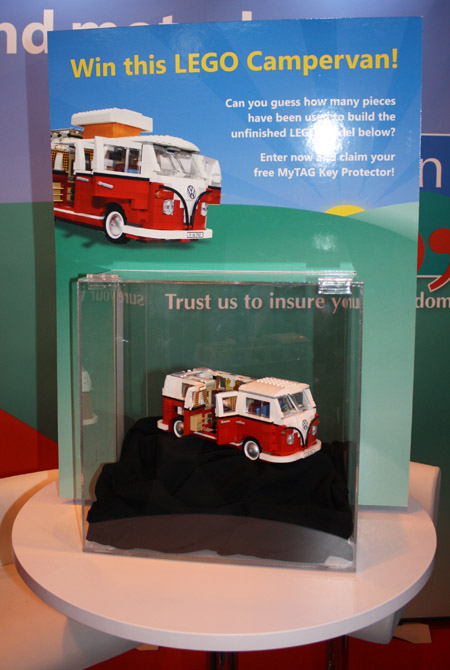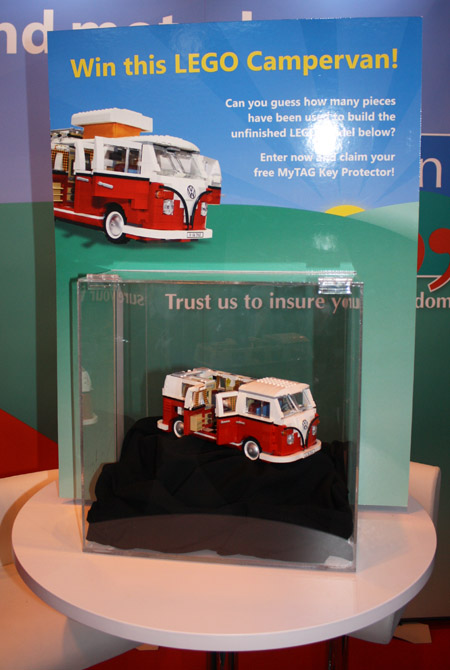 For those of you keen to know how many pieces were used, we can tell you that there were 1258 pieces in the model shown.
We received many hundreds of entries at the show. Cathy's guess was 1259 pieces. She was one of two entrants that guessed one piece either side of the correct total, and was then selected at random from the two entrants.
Congratulations also to the many winners of gift vouchers in our lost key promotion.
We'll have more competitions coming up very soon.
Keep a close eye on the blog and e-magazines for details.