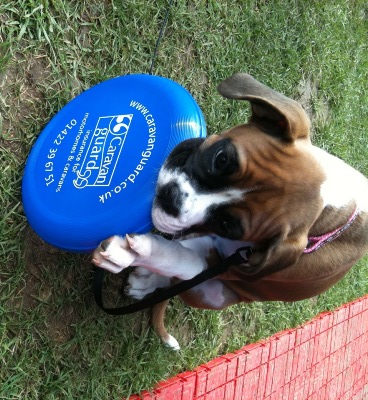 It's another cold day at Caravan Guard HQ, so we thought we'd cheer things up with our favourite picture from this year's caravan shows!
The picture is of Ruby, a very energetic boxer puppy that was happily playing with one of our Caravan Guard frisbies at the Peterborough show while we chatted to her owners. They said they hadn't walked ten feet all day without someone wanting to play with Ruby, and the girls on our stand were certainly no different!
We'll be at the Peterborough show again next year (2011), as well as the February and October NEC shows and other shows to be confirmed, so if you've got any questions (or extremely cute puppies) then make sure you come over and see us!