There has been plenty of media coverage surrounding the launch of Sainsbury's plastic wine bottles, with mixed opinions.
Sainsbury's claim that the new plastic (PET) wine bottles are better for the environment, reducing carbon emissions by 90,000 tonnes compared to glass bottles. This is due to their weight being only 54g compared with glass bottles at 400g, making transportation cheaper.
Not only could you be helping the environment by buying wine in plastic bottles, but you could also be saving money on your insurance premiums too! Our research shows that insurance claims involving damage caused by dropping glass wine bottles makes up a significant proportion of claims each year. In 2007 alone, claims from dropping objects onto work surfaces has amounted to £6,500 in claims from Caravan Guard customers. These plastic wine bottles are designed not to break, but instead bounce off the floor or work surface of your caravan or motorhome!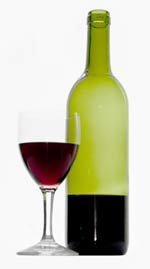 Prices start from £3.99 a bottle and it's not just Sainsbury's own brand – Wolf Blass have also introduced plastic bottles on two of their wines. They're also ideal for camping and picnics, so go on, why not give plastic a try?