With so many different events to choose from at the minute, last month we wanted to find out how many of you were planning on packing up your caravan or motorhome to take in the sights and sounds of a summer festival.
The result of the poll were the closest we've seen in a long time, with just 4% between the two voting options.
Let's take a look at the results…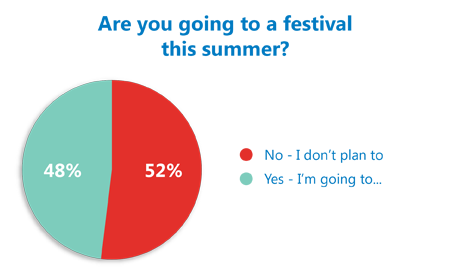 With 52% of the vote, the majority of you told us you hadn't made any festival plans yet, whilst 48% of you admitted to having something in the calendar already.
Peter Semus got in touch to say he's heading to the Beautiful Days music festival in Devon in August….
We would love to hear from more of you!
Share your festival plans in the comment box below.