We brought you a gear guide on caravan towing covers and ran a competition to win a Protec cover on our blog last month.
After hundreds of entries we can now reveal that Caravan Guard customer Mrs Alice Probert, from Selkirk in Scotland, is one very happy winner! She wins a towing cover for her Compass Corona caravan.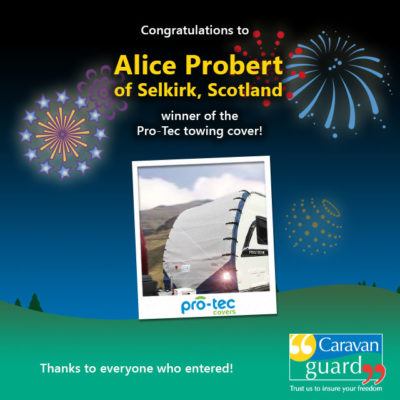 Congratulations Alice – Protec is now making that cover for you!
Thanks to everyone who entered and don't forget you can read more about towing covers in our guide or see the results of our recent caravan and motorhome cover poll.