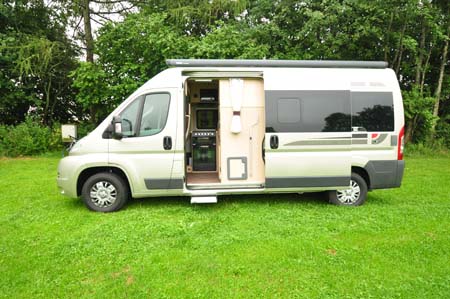 There's plenty of talk of new motorhome models and interesting, but not necessarily fully proven, concepts for the season ahead – so, what better time to revisit a tried-and-trusted best seller?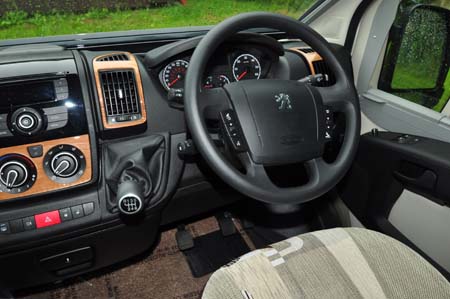 Introduced for the 2009 season, the Auto-Sleeper Warwick (now also dubbed Duo) has emerged as Auto-Sleepers' most popular high-top motorhome model, topping the sales charts last year even as the company seriously upped its van conversion offerings.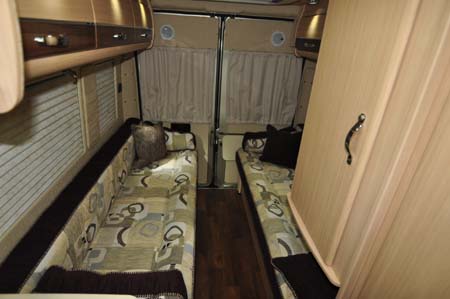 It's a strictly two-berth conversion of Peugeot's long-wheelbase Boxer, but luxury is very much to the fore here in a layout that has twin settees at the back and a rather extensive kitchen along the offside.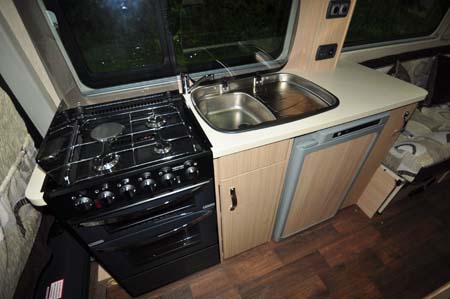 That kitchen is indeed something to boast about. Not only does it have more than its fair share of equipment – full Thetford Caprice cooker plus microwave, extractor unit, sink with drainer, 77-litre fridge with freezer compartment – there's also a relatively generous amount of worktop space. Storage isn't exactly lacking, either.
Directly opposite, and despite inching quite a way across the sliding door aperture, the washroom is compact rather than capacious.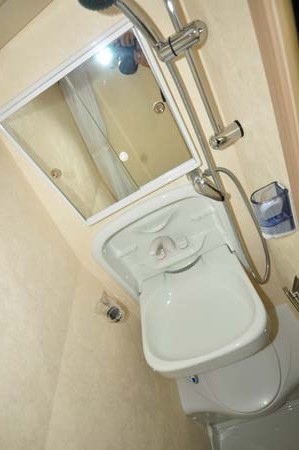 It's also rather traditional. There's a bench toilet here, and a flip-down sink. Storage is minimal, too, and there's just a curtain for showering.  Also lacking is a window, although it's hard to see how one could be onforporated given the washroom's location.
When it comes to sleeping, the beds aren't the longest, either – both singles are 1.85m (that's 6ft 1in) x 0.68m, while the double is a slightly more accommodating 1.87m x 1.85m. They're on reflex foam, too, which tends to be firm (and stays that way). As for choice of upholstery – here it's Berry, complementing the gold metallic exterior, itself one of a choice of four paint finishes (all metallic, except for the white) as well as features such as alloy wheels, wind-out awning, day-running LED lights etc.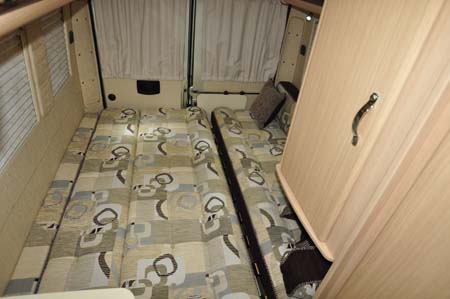 It also rides that bit better than its rivals, thanks to features such as the Al-Ko AirTop suspension aid and extra leaf springs at the back, with Peugeot's 130bhp engine and six-speed manual gearbox as standard.
Other highly sensible feature is the underfloor gas tank, in lieu of a locker housing cylinders. Not only will your gas be a whole lot cheaper, it also helps free up interior storage space.
As well as room on both seat bases (admittedly, the Truma Combi boiler is housed in the offside), which easily hinge up for access, there's also a good amount of upper-level locker space, plus various material pockets throughout, plus a half-depth wardrobe (hanging over the nearside settee). Nevertheless, the whole still seems short on overall luggage space.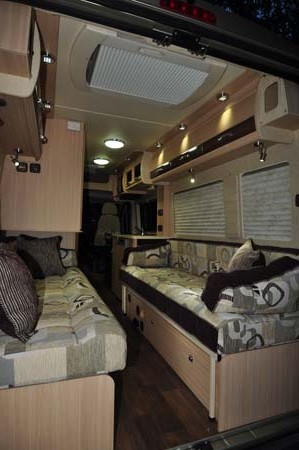 As reviewed, this Warwick Duo has Auto-Sleepers' Premium Pack, which includes many of the features mentioned above. It's worth it, and the truth is you'll struggle to get any Auto-Sleeper without it, such is its popularity.
Think the layout's not flexible enough for you? Ask Auto-Sleepers about the facility it's trialling wherever the rear offside settee can be converted to a single dinette – it looks really clever!
The Duo also faces competition from its own stable, in the face of the longer, 6.36m XL Warwick variant. Interestingly, here, Auto-Sleepers has swapped the locations of the kitchen and washroom, which helps open up the whole interior. It makes you wonder – maybe this time next year we'll be talking about a new Auto-Sleeper best seller.
Verdict: Rear lounge luxury for the right couple
Plus:  High equipment levels, solid Auto-Sleeper build, rock-solid residuals
Minus: Corridor effect, storage, limited washroom
In-a-nutshell: Best seller that goes by the book
Cost to insure: £257.50*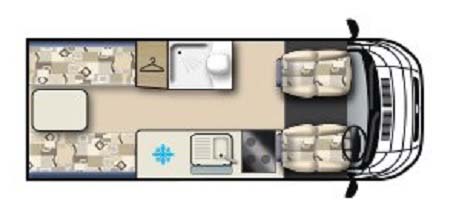 In summary:
Auto-Sleeper Warwick Duo
Peugeot Boxer, 2.2-litre, 130bhp Euro V
Dimensions 5.99m L x 2.26m W x 2.64m H
Maximum weight 3500kg
Payload 562kg
Key options: Premium Pack (£2,500), Winter Pack (£295)
Security and Safety Electronic immobiliser, remote central locking to cab doors, ABS and EBD, EBA (emergency brake assist), twin airbags, smoke and carbon monoxide alarms, fire extinguisher, colour reversing camera, Al-Ko Air-Top
MPG estimate 26-31
Recommended retail price from £47,295**
There's more information on the Kingham on the Auto-Sleepers website and to find out more about our low-cost premiums visit the motorhome insurance discounts page. 

Alternatives: Autocruise Rhythm, IH Motorhomes 600RL
*Motorhome insurance cost based on Auto-Sleeper Warwick Duo retailing at £47,295 fitted with Thatcham Category 1 alarm. UK travel only. Kept in secure storage at TD9 8ED. Motorhome owners – professionals over 50 years old with no claims, convictions or health conditions in last 3 years. 4 years no claims bonus mirrored from car policy and 2 years motorhome driving experience. Members of motorhome club doing less than 5000 miles annually. £300 excess applies. Premiums include insurance premium tax at 6% and are correct at 06/08/2014
**On-the-road, including VAT at 20%
Cost to insure: *
---
factfile
| | |
| --- | --- |
| Model | |
| Base vehicle | |
| Axle type | |
| Dimensions | |
| Shipping length | |
| RRP | |
---
Search our blog
---