Luxury unlimited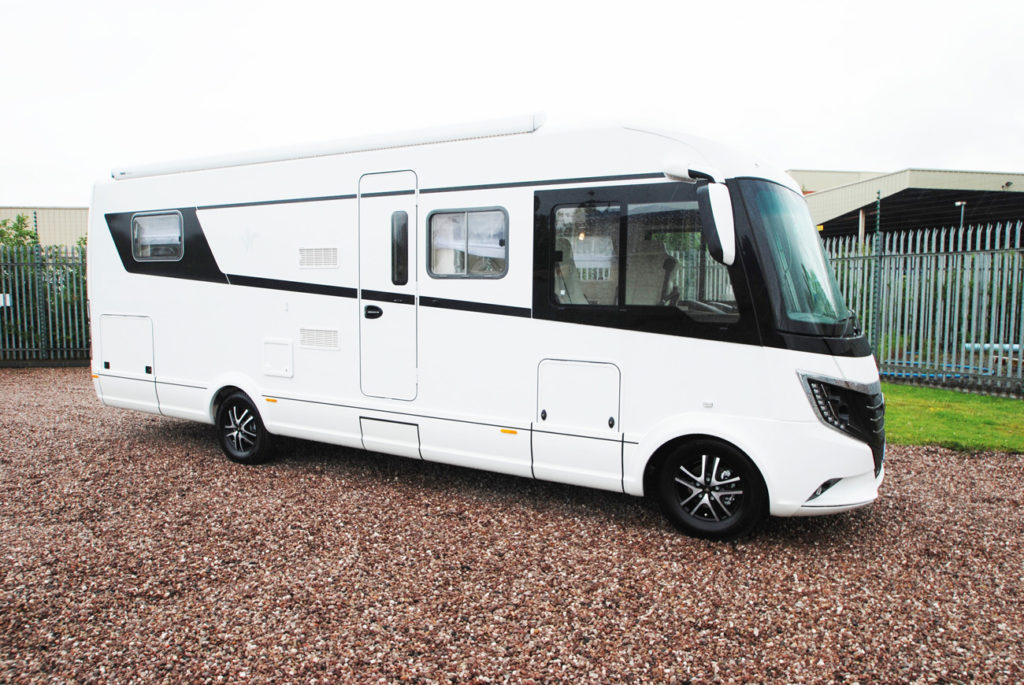 Could this be the ultimate motorhome dream machine? It's definitely there or thereabouts. Germany's Niesmann+Bischoff – part of the Erwin Hymer Group – represents the very top level of motorhomes money can buy and, while you'll certainly need such a commodity in bundles, you'll no doubt be more than a bit pleased with your investment.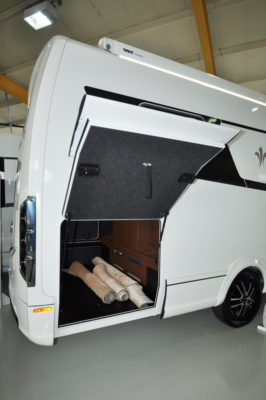 It's up in this upper stratum that customers pick a particular model, then add to its specification to come up with a motorhome that literally is everything you've ever dreamed for.
It's all highly exclusive – to the extent that there's only one place in the whole of the UK where you can go and see Niesmann + Bischoff motorhomes. That's Travelworld, the Telford, Shropshire-based dealership that has dedicated itself to Erwin Hymer Group products (motorhomes and, now, caravans).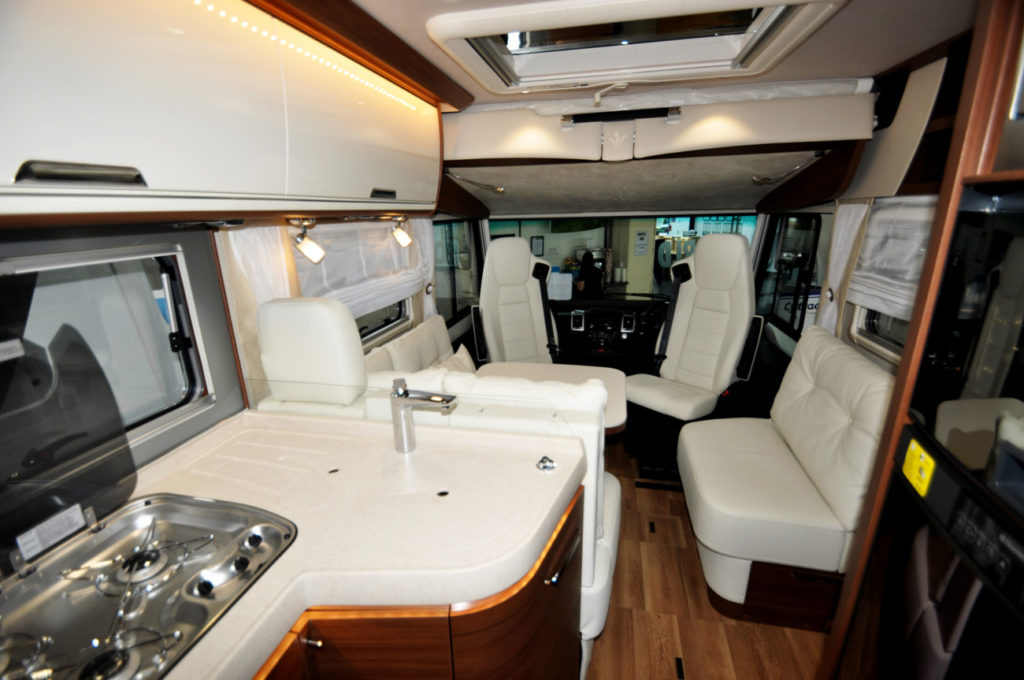 Arto is actually Niesmann+Bischoff's lower range, distinguishable from the even pricier Flair line-up by the use of Fiat Ducato bases with Al-Ko chassis extensions, while Flairs rely on Iveco running gear.
The 79F is a full 26-footer and it all starts on a proper double-floor construction – offering extra insulation, lower-level storage and somewhere to hide runs of pipework etc. Bodywork is like no other, too. Built to the most solid of standards, again, there's no end of choice of styling options.
Inside, the 79F has an island bed at the back, but still retains a typical A-class drop-down bed over the cab area. There's certainly no stinting on bed sizes – the drop-down double is 1.91m x 1.32m whilst the island is 2.15m x 1.55m/1.40m.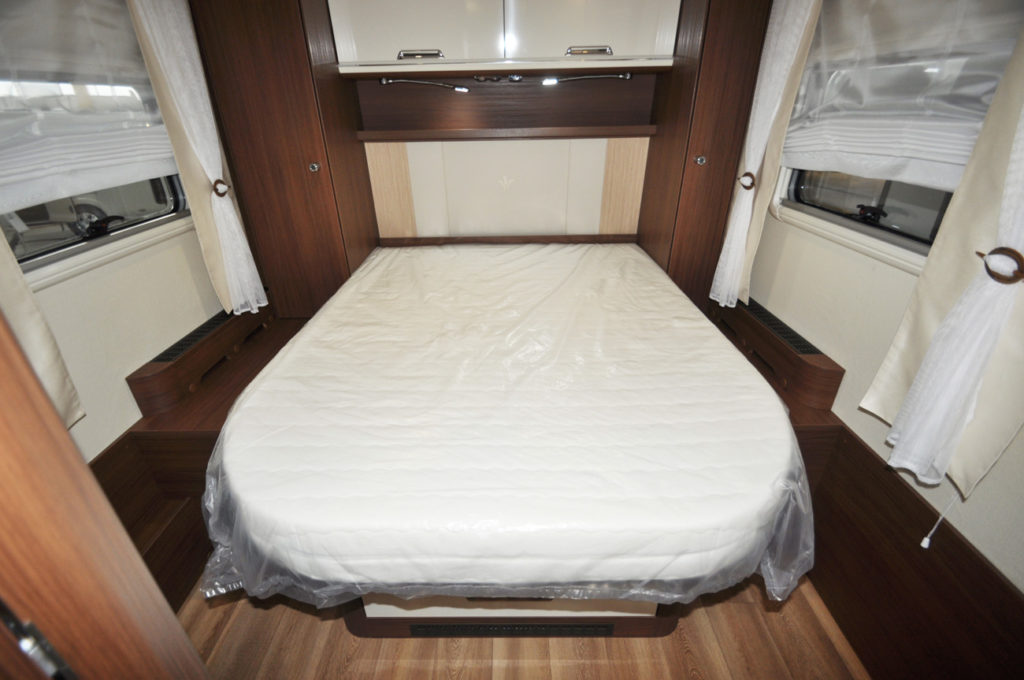 There's a cream leather upholstery in the lounge in this example, but rest assured you can mix and match all manner of interior colour schemes to get what you want. In fact, a rather neat little N+B touch is the concept of ordering a second set of covers for the large cushions – so you have a different decor to suit a particular model, or even to complement the seasons.
Plenty of other practical features abound: There's a shoe locker just inside the habitation door; the cab has double-glazed side windows and (optional) Isri Ska seats; the slide-out racking that's part of the generous kitchen storage and soft-close drawers with solid runners.
Elsewhere, you'll certainly recognise some fittings – the Dometic hob and big fridge/freezer, for example – but that corian-style worktop oozes quality. Still, there's a kind of reassurance, almost, that Niesmann + Bischoff puts its faith in products that feature much lower down the motorhome scales.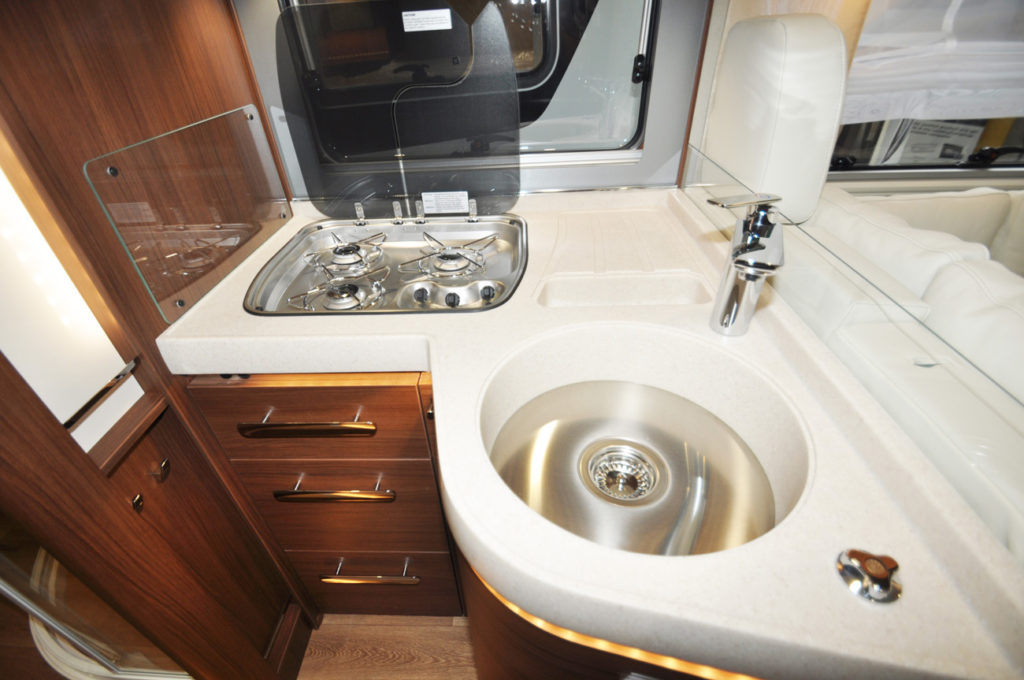 Points to watch, however, include the microwave oven location (too high?), and the lack of window in the toilet room. The lounge at the front, too, isn't as large as you might expect in an 8m motorhome. OK, so it's still big enough to host a small party.
You're also going to have to resort to the options brochure for the £911 alarm system, £1,597 navigation unit that also includes a reversing monitor (or, at least the £319) reversing monitoring, as well as discussing a tracking system with Travelworld, when looking to insure such a quality motorhome.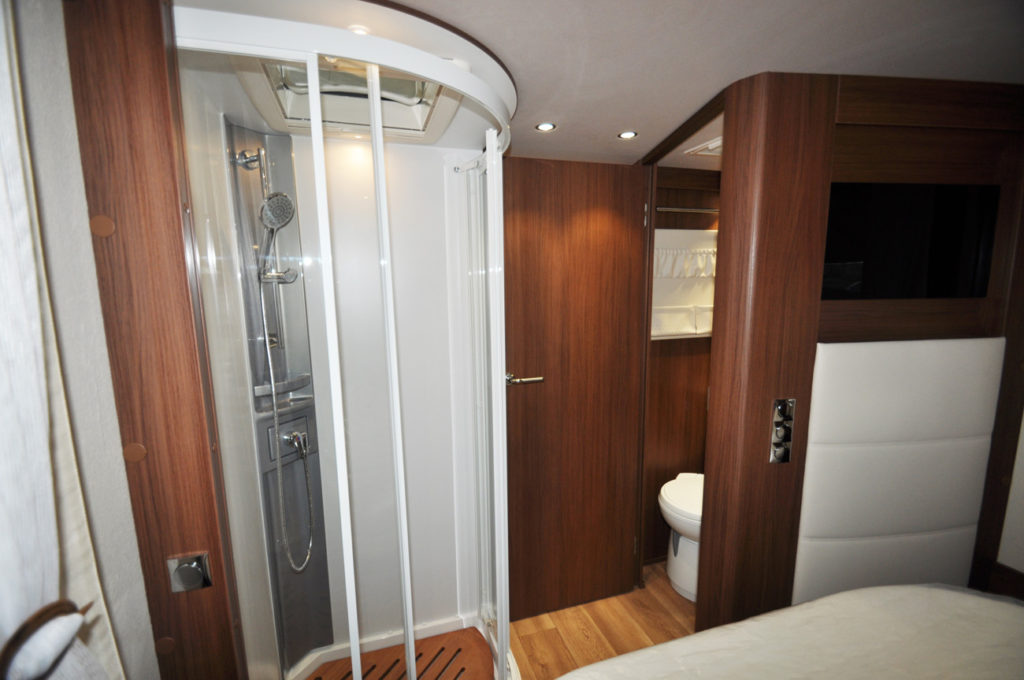 Money wasted? Not necessarily. The whole point of a vehicle like this is you really do tailor it to your specific needs – this isn't for newcomers, it's for those who've earned their motorhoming spurs and know what works best for them. Then it's a simple matter of getting out there and using it.
---
Verdict: Quality and luxury combination that's hard to fault
Plus: Superlative build quality
Minus: It doesn't come cheap
In-a-nutshell: Flagship stuff
Find out more about insuring this or your current motorhome on our motorhome insurance discounts page.
---
Alternatives: Concorde Carver 841M, Morelo Home 83 MX
Cost to insure: £618*
---
Niesmann+Bischoff Arto 79F factfile
| | |
| --- | --- |
| Model | Niesmann+Bischoff Arto 79F |
| Base vehicle | Fiat Ducato, 2.3-litre, 130bhp, Euro V+ |
| Axle type | |
| Dimensions | 7.93m L x 2.32m W x 2.95m H |
| Shipping length | |
| Berths | 4 |
| Travel seats | 4 |
| Maximum weight | 4,500kg |
| Payload | From 850kg |
| MPG estimate | 26-30 |
| RRP | From £88,782 on the road |
| Safety & security | Electronic immobiliser, remote central locking to cab doors |
| Key options | Liner Pack (£2,513), Comfort Pack 1 (£1,672), Clou Line Design (£1,142), Media Pack 2 (£1,773), 5.5m awning with LED lighting (£1,334), Alde heating system (£2,076), second garage door £408), three-litre engine (£3,469), automatic transmission (£1,814), alloy wheels (£1,168), Chassis Pack (£1,840) |

---
Search our blog
---