A new year, a new opportunity to do those things that you've been meaning to do, but have not quite got round to doing. It's time to be proactive and prepare for a year of happy caravanning.
Top Tip #1
After all the recent bad weather, have you remembered to check on your caravan? If you are lucky enough to be able to store it at home, then the task is easier than if you keep it in storage elsewhere, but it is worth setting some time aside to make sure that all is well.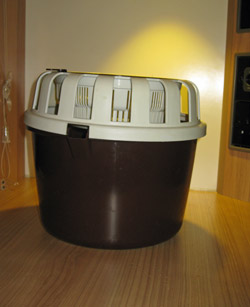 If there are there any signs of damp, then you might consider using water absorbing crystals, available from accessory shops; they do just what they say they do. Check also for any signs of water ingress and organise an inspection by your caravan dealer if required; if there is a problem check the terms of your caravan's warranty to see if it is covered.
Make sure that locker doors are ajar, to allow air to circulate and if you keep bedding and linen on board, this might be the time to air them in a warm room at home. Do check the caravan alarm and tracking device and charge the battery if necessary – remember it could be within the terms of your caravan insurance policy to make sure such devices are operational especially if you are claiming an insurance discount or it is a requirement of your policy.
Don't forget to check the tyres. If you can rotate the wheels, then do so and check the tyre pressures, too. Plan and book your annual caravan service as dealer workshops do get booked up.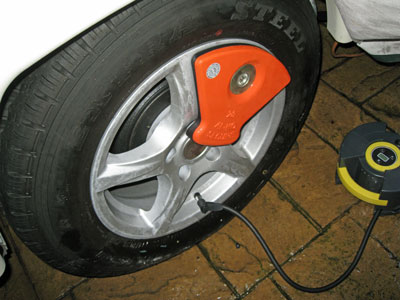 Top Tip #2
It's not too early to plan your weekends or holiday away in the caravan, and we expect caravan parks to book up quickly again this year, resulting in a shortage of pitches at peak times. We suggest that you book early and take advantage of any cancellation insurance offered by the park in case you later decide not to travel; but please let the park know if you decide against travelling – there are many instances of people booking pitches and not turning up, even for one or two week bookings, without a courtesy call to the park to cancel. This results in lost revenue for the park and denies a pitch to another customer, which might be you!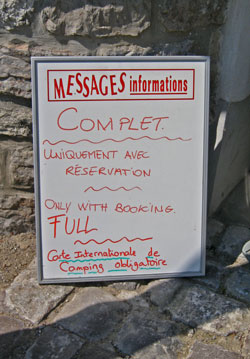 Research locations for your time away and why not try somewhere different? Have you tried a Best of British Park (www.bob.org.uk) or the Tranquil Touring Parks (www.adultstouring.co.uk)?
Top Tip #3
For foreign travel, think about insurance for both you and you caravan – note Caravan Guard caravan insurance customers are covered automatically for European trips of up to 90 days per trip whereas motorhome insurance customers need to ensure this extension of cover is applied to their policy before travel (your policy schedule will confirm this).
There are good deals to be had on ferry crossings if you book early enough and there will be ferry companies at the Boat and Caravan NEC show (February 22nd to 27th) ready to take your booking. Don't forget to consider Camping Cheques, too, for low cost pitch fees (both in mainland Europe and in the UK) and ferry prices in low season; you can save up to 50% of the normal pitch fee, so that's a credit crunch saving not to be missed! (www.campingcheque.co.uk). Low season for many sites could run up until the end of June and some even take cheques in July and August so you still have loads of time to take advantage this year.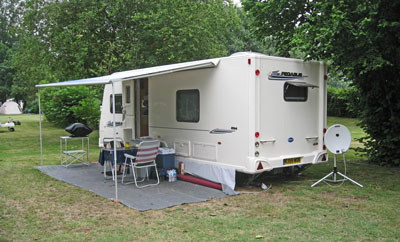 The Castel group of French campsites has a loyalty card, the Castellissime Card; you earn points for every booked overnight stay on a Castel park which are converted to Euros and lead to discounts at the parks. (www.camping-castels.co.uk) If you are going abroad, why not learn some of the local language? Invest in a tourist guide for the country you plan to visit which will give you some of the basic phrases to help you get what you need whilst on your travels http://www.vicarious-shop.com/home.php?cat=14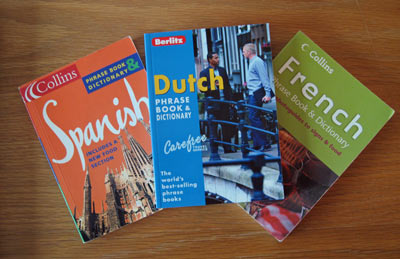 Top Tip #4
This is the year to invest in a breathable groundsheet, to reduce the damage to pitches caused by the non-breathable type. Many parks now insist on them and there are plenty on the market in a wide price range.
Top Tip #5
With new models expected from manufacturers throughout the year, in a very competitive market, keep up-to-date by reading your Freedom emagazine each month, (it's free!). And why not meet the Caravan Guard team at the February NEC show on stand 3095 in Hall 3 – for further events we are attending this year why not take a look at our facebook page.
Have you got any top tips of your own? Why not share them with your fellow caravanners by leaving a reply below?
Cost to insure: *
---
factfile
| | |
| --- | --- |
| Model | |
| Base vehicle | |
| Axle type | |
| Dimensions | |
| Shipping length | |
| RRP | |
---
Search our blog
---