Earlier this year Calor announced that their 6kg Calor Lite (the '6kg Lite') cylinder was to be phased out and replaced with a new improved version.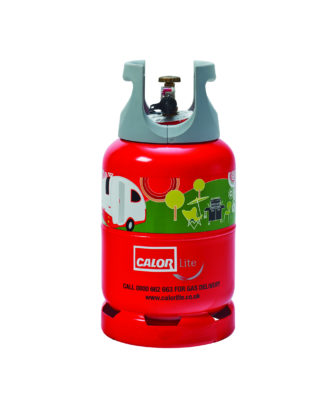 Calor also reassured existing 6kg Calor Lite customers that they would be able to swap this next generation of leisure cylinder, when it's launched, completely free of charge – as long as the original 6 Lite Cylinder Refill Agreement (sometimes known as a 167) , an alternative receipt or proof of 6kg Lite purchase is shown.
Work is already underway to make improvements to Calor's leisure cylinder and the company has conducted a research programme, with input from the camping and caravanning community and caravan manufacturers to make sure the new product meets customers' needs.
Alistair Todd, Calor's Cylinder Asset Manager, explained what the company was doing to make sure there continued to be long-term availability of Calor's gas cylinder stock…
"Back in May, we announced plans to change our 6kg Lite cylinder, as we have concerns about the longevity of the current model, with a higher number than expected failing our routine quality inspections," said Alistair. "As a result, it's impractical to invest in any further stocks of a product we intend to change, so we have increased the volumes of standard 6kg cylinders available to the market and put in place a customer exchange programme.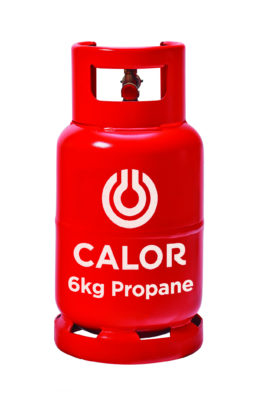 "We appreciate that this has caused some uncertainty and inconvenience and we apologise for this, but we are confident that our customers will still be able to obtain a suitable alternative and that, in the long term, we will be able to offer an improved cylinder solution.
"We've also increased this year's investment in our existing stocks of standard 6kg models to £1 million, our largest investment in this cylinder in recent years," added Alistair. "This is to make sure there's maximum availability throughout the UK while we work on the development and phase-in of the replacement model for the 6kg Lite.
"The third area where we're investing extra time and resource is in updating our popular 'Stockist Finder' search facility on our website, to make it easier for customers to find outlets with 6kg cylinders on sale. This is an activity which will be completed in time for next year's holiday season."
The current situation for 6kg Calor Lite customers
Calor remains committed to selling and supporting the 6kg Lite cylinders, and say there is still some stock availability plus it's still safe to use. All stockists have been advised that they should always exchange a 6kg Lite for another of the same wherever possible, however, customers will be able to exchange for a standard 6kg cylinder if no 6kg Lites are available at the time.

It will then be possible for these customers to switch back to a 6kg Lite if they are available at the time of the next exchange.
Alistair thanked Calor customers for their patience during the transition period and apologised for any concern or confusion that may have been caused.
"We've been supporting caravanners since 1935 and will continue to do so, investing very heavily over the years to make sure our retailer network carries sufficient stock of all caravan cylinder sizes. Calor's new caravan and motorhome cylinder will be the next in a long line of products that we have developed just for this market."
Customers wanting to find out more can visit Calor's website.
Cost to insure: *
---
factfile
| | |
| --- | --- |
| Model | |
| Base vehicle | |
| Axle type | |
| Dimensions | |
| Shipping length | |
| RRP | |
---
Search our blog
---