Paralympic and triple world champion wheelchair racer Hannah Cockroft MBE has spoken to Caravan Guard about her love of the freedom of campervan and caravan holidays.
She was also impressed with the accessibility of motorhomes and would love to own her own – as long as she had a driver!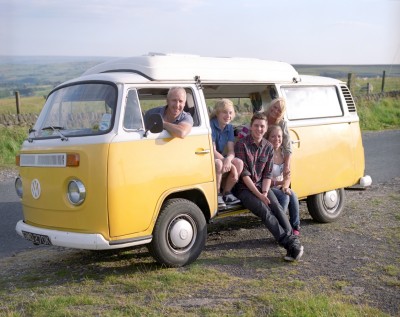 Hannah recently visited Caravan Guard's headquarters in her home town of Halifax and spoke about trips away in her dad's campervan as a youngster. The motorhome and caravan insurance specialist is sponsoring its local hero for the seventh year. Click below to watch our video interview with Hannah:
"Some of my friends have amazing motorhomes with hoists and ramps – anything you could think of having in a house they would probably have in their campervan!" Hannah said "I think motorhomes are fantastic. In some ways it's more accessible because you have everything you could possibly think of and need at your disposal, and you can make it as personalised as you want and personalise that to your disability."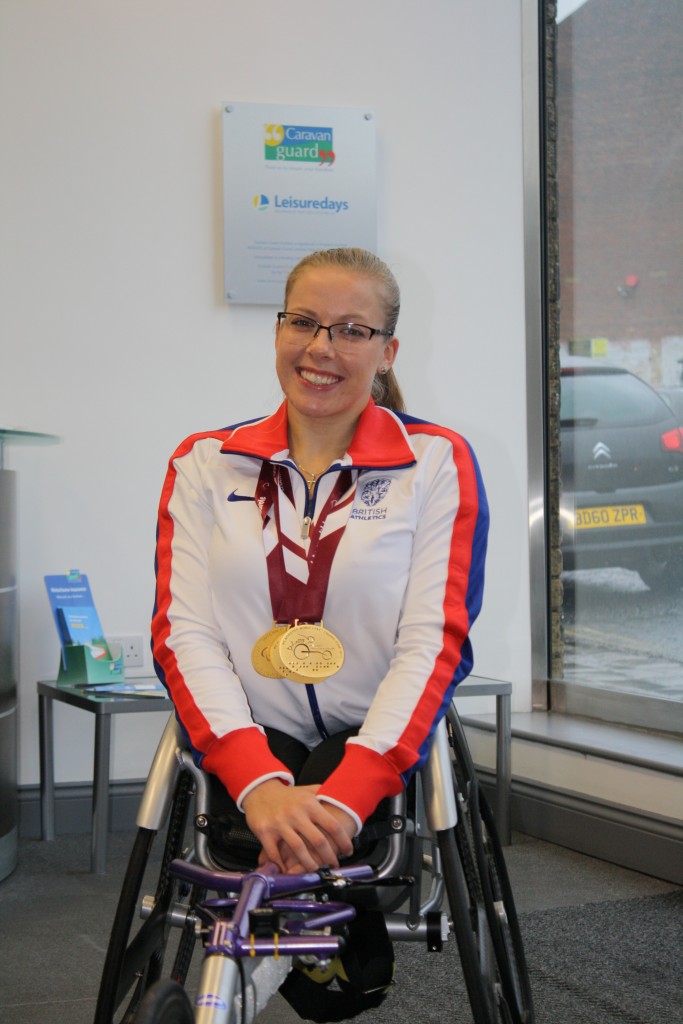 Hannah, who is now on the countdown to Rio later this year, said she would love to have a motorhome but doesn't think she could drive something so big by herself.
"I think I'd have to hire a driver! I struggle with my Kia Cee'd to get around some of our country roads so a motorhome might be a different story. But it would just make life so much easier not having to panic about checking in times, worry about if my bed is going to be comfortable and if you're going to get a good night's sleep, because you know that you have kind of got your home on wheels right there."
Hannah revealed how she had recently enjoyed a few trips away in her dad's campervan.
"You don't get to places as quickly but you see a lot more and just take things easier. It feels very leisurely – it's a nice day out!
"When I was little, we'd camp a lot or go away in the camper and stay over – which is always great fun until someone snores! We rented a lot of caravans as well," added Hannah. "Britain is so beautiful. We have some absolutely incredible coasts and countryside to visit and you can be connected when you're so close to it in a caravan, campervan or motorhome, you're just so involved in it. You've got freedom, which is something I'm very keen on."
To learn more about Hannah Cockroft and her amazing achievements visit http://www.hannahcockroft.co.uk/
Cost to insure: *
---
factfile
| | |
| --- | --- |
| Model | |
| Base vehicle | |
| Axle type | |
| Dimensions | |
| Shipping length | |
| RRP | |
---
Search our blog
---