Earlier this month we told you which 2014 motorhomes offer the best Caravan Guard discounts, now it's time to look at 2014 touring caravans.
Most new caravans these days are kitted out with safety and security devices ranging from anti-snaking devices, axle wheel locks, alarms to tracking devices. These devices not only offer peace of mind for you as an owner but for Caravan Guard customers, they offer fantastic caravan insurance discounts.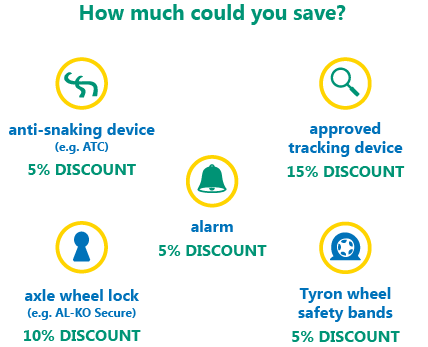 That's because we offer a number of competitive discounts to customers who fit certain security devices or who own a model with these devices fitted as standard.
So if you've got an eye on a new 2014 caravan, have a look to see how much you could save on insurance.
Remember also that if you have an older caravan, you may still qualify for some of these discounts. Manufacturers have been fitting security devices as standard for 10 years or more. We reviewed best new caravans for insurance discounts in 2012 and don't forget, as per 2014, all 2013 Swift Group models get an insurance discount for their standard fit Tracker Retrieve devices. Also the discounts could apply to caravan security that has been retrofitted since leaving the factory. If you're unsure what standard fit security your caravan has, you could ask us in the comments below and we'll do our best to find out.
Best 2014 caravans for insurance discounts
Top of the range caravans are generally fitted with the best standard security and safety devices and therefore offer the biggest discounts.
The Bailey Unicorn, Coachman Laser, Compass Rallye, Elddis Crusader, Lunar Clubman and Delta, plus all Buccaneer and AS Caravans ranges are fitted with a tracking device, axle wheel lock, alarm and electronic anti snaking device. For Caravan Guard customers, having these features means discounts which can add up to 35%.
Swift Challenger SE and Conqueror and Sterling Eccles SE and Elite are also guaranteed good insurance savings as they have AL-KO ATC electronic anti-snaking, Battery Powered Tracker Retrieve device and an infra red tilt sensor alarm fitted as standard. Collectively these offer a 25% caravan insurance saving.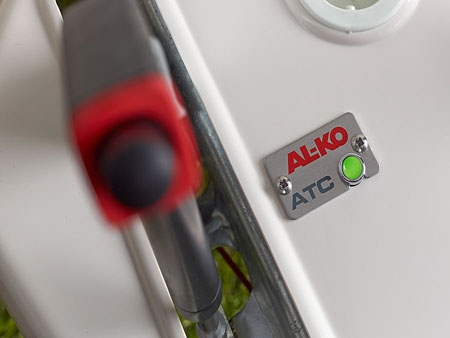 Models in the2014 Genesis range from Eterniti Caravans come fitted with a Phantom tracking device, alarm and BPW iDC so again qualify for a fantastic 25% saving.
Click here to see if your existing Tracker is Caravan Guard approved
Mid range caravans are also available with huge discounts
Challenger Sport and Eccles Sport are both fitted with an ATC Anti-Snaking Device and a standard tracking device which equals big insurance discounts of 20% for our customers.
Coachman VIP  also gets in on the action. Caravans in this range are again fitted with an ATC, PIR tilt sensor alarm and AL-KO Secure wheel lock which, you guessed it, mean you get 20% in discounts.
Because Bailey's Pegasus GT65 is fitted with an AL-KO Secure wheel lock and ATC electronic anti snaking device, those who buy this caravan can enjoy 15% of discounts!
The Elddis Affinity, Coachman Pastiche, Compass Omega, Lunar Lexon and Stellar ranges benefit from electronic anti-snaking and PIR and tilt or leg sensor alarms, so again you could save 10% .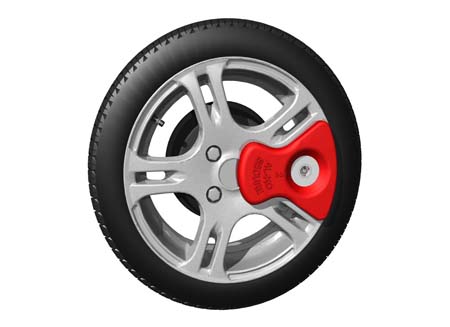 Entry caravan models don't miss out either
Swift fit its entire range of caravans with a Battery Powered Tracker Retrieve – this means even the entry Sprite range comes with a 15% insurance saving with Caravan Guard.
Bailey Olympus, Compass Corona, Elddis Avante all come equipped with either an AL-KO ATC or BPW iDC anti snaking device so get 5% off.
To see exactly how much you could save on your caravan insurance premium, visit our security discounts page.
Cost to insure: *
---
factfile
| | |
| --- | --- |
| Model | |
| Base vehicle | |
| Axle type | |
| Dimensions | |
| Shipping length | |
| RRP | |
---
Search our blog
---