The advice given in the following article has now changed. Please note, you are still required to carry a self-test breathalyser when driving in France but there is no current legislation demanding a fine for non-compliance. The Telegraph published further details.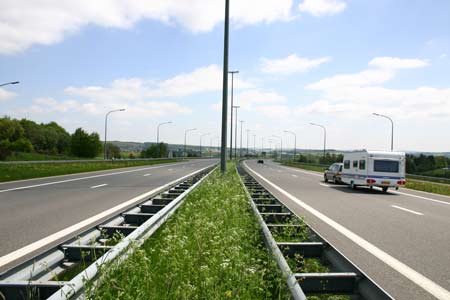 A new law which came in to force on the 1st July makes it a legal requirement for all motorists, including those visiting from the UK, to carry at least two breathalyser kits in their vehicle when driving on French roads.
French Police have said they will be spot checking motorists coming into France via the Channel Tunnel and Ferry Ports and issuing spot fines for people who do not have two of the breathalysers on board (though there is a grace period until the end of November to allow people time to buy the devices).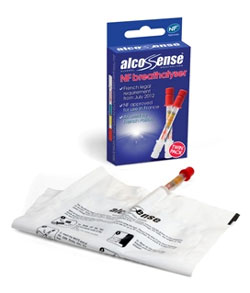 The same rules apply to motorhome and caravan owners, though if you tow a small car with your motorhome then it may be a good idea to buy two sets of breathalysers and keep one in the car and one in the motorhome.
It is also important to remember that the French drink-driving limit is lower than the UK at 50mg of alcohol to 100ml of blood, 30mg less than over here, and that the breathalyser kit you purchase should be compatable with this limit. Digital breathalyser kits are reusable but more expensive so our advice is to opt for a set of at least two disposable breathalysers in order to adhere to the new law, and to wherever possible avoid drinking at all if you are intending to drive.
Ensure the breathalyser kits you buy are "NF Approved", meaning they have been accredited by the French government as suitable for use and have an NF mark on the tube. They can be picked up for around £5 for a set of two breathalysers from a number of online retailers including Riversway Leisure.
Finally, don't forget that under existing French law you must also carry a high visibility vest and a warning traingle for use in the event of a breakdown. The vest must be accessible in the front of your vehicle and used by anybody who stands outside the vehicle when broken down, so our advice would be to buy two and keep them in your glove compartment.
Cost to insure: *
---
factfile
| | |
| --- | --- |
| Model | |
| Base vehicle | |
| Axle type | |
| Dimensions | |
| Shipping length | |
| RRP | |
---
Search our blog
---