You might think you're equipped for all occasions, but are there any items of kit that will prove more important as we head out in our leisure vehicles post lockdown?
Getting ready for that first venture out in your caravan, campervan or motorhome after the easing of the coronavirus lockdown? Chances are you've been planning meticulously. But, there are always little aspects to consider – and plenty of products that will make things all the safer for you and your fellow travellers post lockdown.
To get things started, here are 12 great ideas for how we can make the most of our travels whilst still acting as responsibly as possible in these post-lockdown times. Stay safe.
Caravan Guard's top post lockdown travel tips
Regular cleaning will help in the fight against coronavirus. Keeping surfaces clean that are touched regularly will always have a positive impact.
Check the dates on the products in your first aid kit. It's surprising how quickly some go past their best.
Recycle whenever possible and reduce your waste. Items like beeswax wraps can be used time and time again, also avoiding any issues about how to dispose of single-use packaging.
Keep an eye out for some clever, practical, stylish new products heading our way. We're ahead of the curve but it's only a matter of time before someone brings out a caravan or /motorhome-specific face mask, for example.
Take it easy. It's time to enjoy ourselves again, responsibly. We're already experts in keeping our social distance when pitching up!
Star Player #1
Ecoffee Cups
Perfect for taking with you when you're out and about and want freshly supplied hot or cold drinks but would rather not have to worry about where the cup's been.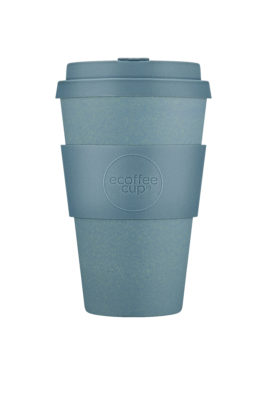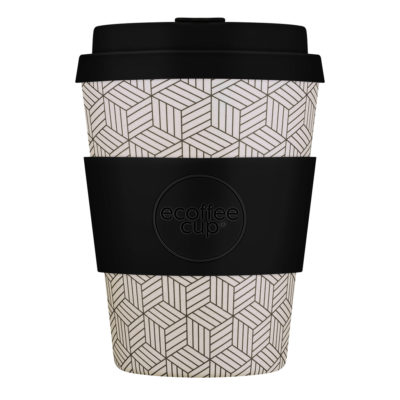 Meanwhile, did you know here in the UK some 2.5 billion take-away coffee cups go to landfill every year? And that only around one in every four hundred so-called recyclable cups are actually used more than once?
As well as being highly environmentally friendly, Ecoffee Cups are ideal for post lockdown times. They come in a huge range of colours and patterns and are made using sterile bamboo fibre. Keep one with you and you can rely on fill-ups rather than one-off drink container purchases.
Key features Huge range of styles and sizes, resealable drip-proof lid, dishwasher and microwave safe
Expect to pay £9.95 (350ml)/£10.95 (400ml)
Star Player #2
Squeeky Protect organic hand sanitiser balm
Non-greasy, kind to skin, using only natural products – this organic hand sanitiser barrier cream can protect against 99% of bacteria and viruses. It also lasts longer than typical hand gel and will leave your hands feeling moisturised. It even smells great!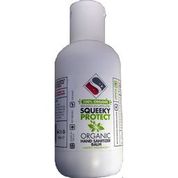 Squeeky also has a full portfolio of cleaning products, all 100% natural and organic and all supplied in reusable aluminium dispensers, with refills available.
Key features Four-hour protection, all organic ingredients, active natural biocides from fruit extracts, alcohol-free, pet-safe, recyclable plastic bottle
Expect to pay £7.99
Star Player #3
Outwell 10L Portable Toilet
If you haven't got a toilet on board, now is surely the time to get one. Even if you do have one, you might well appreciate the, er, convenience of an extra – so you really can go wherever you go!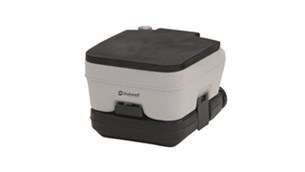 Seriously, not all leisure vehicles have toilets – campervans and/or small caravans, for example. But, in the current post lockdown climate such a purchase might prove a very worthwhile investment.
This is one of the smallest portable toilets out there that's still practical to use. Its smaller size means it easier to transport (especially if you don't have a dedicated toilet locker, or indeed if space is at a real premium).
Overall dimensions here are 41cm x 35.5cm x 29.5cm high, weight when empty is 3.9kg.
The slide valve should make sure there are no leakages, plus there's a manual, bellows-style pump action.
There's also a larger, 20-litre version, typically selling for around £10 more.
Key features All-plastic, detachable 10L holding tank, slide valve, built-in carry handle, bellows flush pump, two-year warranty
Expect to pay £79.99
As with any toilet, make sure you have a good supply of the right kind of paper! (see also https://www.caravanguard.co.uk/news/the-great-taboo-using-your-motorhome-or-caravan-toilet-23490/).
Star Player #4
Helinox Royal Box
You're probably sick of hearing about the lack of awareness regarding social distancing on certain beaches. Here's a possible antidote, wherever you go.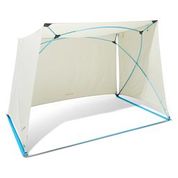 This clever shelter is the latest lightweight product from Helinox (you might want to check out also its chairs, tables and shades).
At 220cm long x 145cm deep x 148cm high, the Royal Box is designed to accommodate two Helinox chairs and one table. The fabric provides SPF 50+ sun protection, while – thanks to its clever aluminium pole construction – the whole structure weighs just 2.4kg and packs down to 70cm x 15cm x 29cm, making it very easy to transport.
Key features DAC aluminium poles, ripstop nylon fabric, carry strap
Expect to pay £175
Star Player #5
E-cloth five cloth starter pack
Just add water. If you'd rather not use chemicals for your cleaning, check these out. E-cloth manufactures a huge range of products, but this Starter Pack is the perfect way to get going.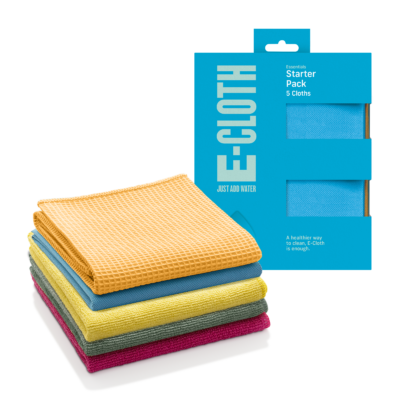 Each microfibre cloth is colour-coded so you won't get them mixed up. They're different sizes, too. Four of the cloths in this pack claim to remove 99% of all bacteria and mould, as well as grease and grime, locking it into the cloth, which is then easy to rinse out. The fifth cloth is for polishing only.
Different colours are for different areas – green for the kitchen, blue (glass and polishing), pink (general purpose), orange (window), yellow (bathroom). Occasional machine washes bring them back to perfection.
Key features 80% polyester/20% polyamide, recommended by Allergy UK, three-year guarantee
Expect to pay £17.50
Star Player #6
Easy Camp tarp
Enjoy the great outdoors just a little bit longer and keep your distances under this tarp – a simple enough shelter structure that's easy to put up and can be used on its own or as a canopy in front of your awning.
This is the 3m x 3m version. There's also a 4m x 4m. It weighs 2.4kg and packs down to 61cm x 10cm diameter. Either are ideal for a spot of socially distanced entertaining.
Key features Polyurethane-coated polyester fabric, 2 x 2m steel poles, eight webbing guyline loops
Expect to pay £67.99
Star Player #7
Berghaus Corbeck wind smock
Not to be confused with the jacket of the same name, the Corbeck wind smock has a packaway facility, so you can carry it in a backpack or similar and it's always available if the weather takes a turn for the worse. That's definitely a consideration as there's every chance we'll all be outdoors more as and when post-lockdown allows.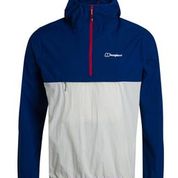 There are two two-tone colour choices – blue/grey or navy/red – sizes XS to 2XL. The fabric is ripstop (i.e. less susceptible to tears) with an environmentally-friendly PVC-free durable water repellent finish.
The women's equivalent is the £70 Skerray, available in navy/green, yellow/blue or red, sizes 8-18.
Key features Ripstop fabric, YKK half zip, hood, air vent along the rear seam, elasticated hem and cuffs
Expect to pay £75
Star Player #8
OlPro Inside & Out – 7-in-1 Caravan Cleaner
Keeping clean isn't so easy when you consider all the different cleaning products you might potentially have to take with you.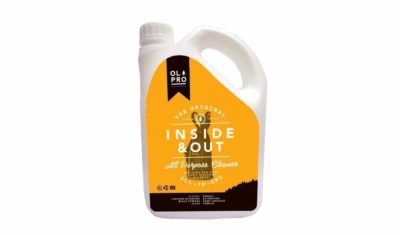 OlPro says its 7-in-1 inside and out cleaner consists of non-ionic surfactants, amphoteric surfactants, EDTA salts and perfumes – all of which make the product particularly suited to a range of tasks, but the first of which can be particularly effective against coronaviruses.
The seven key areas it's suitable for are: caravan or motorhome bodywork; black streak removal; wheels; glass; washroom; hard surface; fabrics. There are instruction for use for each circumstance.
Appropriately priced, it's  a two-litre/2kg bottle.
Key features Seven cleaners in one, dilutable, applied by spray, mop or cloth
Expect to pay £7
Star Player #9
Nalgene Tritan
Seven new summer colours have been added to an already extensive line-up of these one-litre wide mouth bottles. Allocate a different colour for each member of your travelling party and there should be no confusion as to which one belongs to whom. Which, in turn, cuts down the risk of any accidental cross-contamination.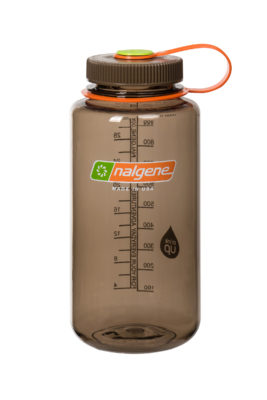 The new colours include Pomegranate, Clementine, Aubergine, Melon Ball and Olive. They're all translucent so you can see what's in your bottle.
North American manufacturer Nalgene has been specialising in all manner of food and drink containers for over 50 years now, testing products like this in extremes ranging from -50degC to +40degC. The durable material is BPA-free – Bisphenol A has been used in lots of plastic products but is now largely discredited for health reasons –  and is designed not to retain any unwanted tastes and odours.
There's also a bespoke service for bulk buys, whereby you can customise your own design – see www.printnalgene.co.uk.
Key features Weight empty 178g, cap diameter 63mm, BPA-free, liquid level guides, dishwasher safe, impact-resistant
Expect to pay £12
Star Player #10
Vango Radiate Heat Mat
You'll be able to stay outdoors for longer into the evenings with something like this, the Radiate Heat Mat. Fully flexible, it plugs into any power bank (not supplied) and can be used to add a bit of warmth wherever it's needed – e.g. on seating, on the floor for your feet etc. You could also tuck it into your bed for a quick warm-up before you turn in for the night.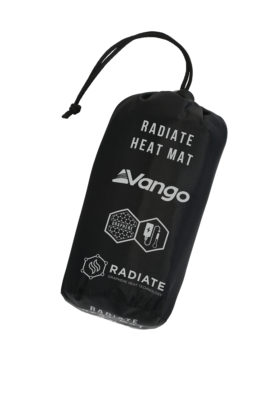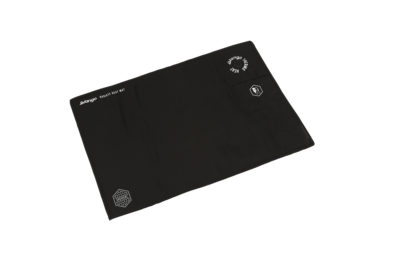 There are four heat settings, operated via a touch controller.
Key features Graphene heat element, 18cm x 9cm, softshell fabric, machine washable, supplied with stuff sack
Expect to pay £50
Star Player #11
Olpro Sun Shade Canopy
If you find an awning rather too all-enclosing but still want some cover outside your caravan, campervan or motorhome – maybe where guests can gather and still keep socially distanced – how about this?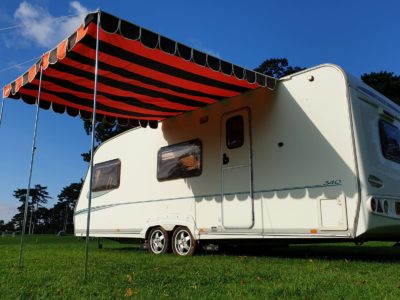 The Caravan Sun Shade Canopy or Shade Campervan Canopy from OlPro comes in distinctive Orange and Brown, plain Orange or Charcoal – there's a £10 premium for the latter – and is designed to fit onto the awning rail of any caravan or campervan as well as other leisure vehicles and is simple to pitch, with its three adjustable poles and guylines.  Length and width are both 260cm, total weight is 6kg.
Key features Steel poles, 450D double printed yarn dyed fabric, pegs included, two-year warranty
Expect to pay £89
Star Player #12
Vango Magma
Sorting your own drinks has to be the safest option, wherever you go. Magma is the name of a range of insulated flasks and mugs from Vango, with capacities to suit all.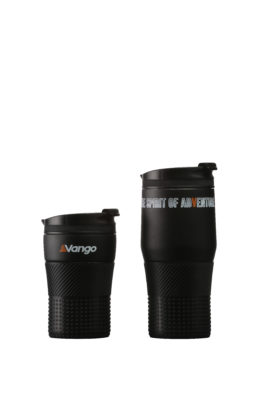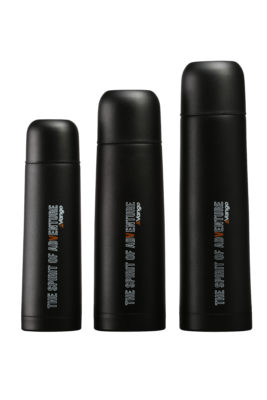 OK, so you can always stop and brew up any time with your caravan or motorhome but if, for example, you're planning to go out for the day products like this could prove invaluable.
Key features Choice of three sizes of flask and two mugs, vacuum insulation to keep drinks warm or cold.
Expect to pay Flask £10/£12/£13 (500ml/750ml/one-litre); mug £11/£13 (24ml/380ml)
Over to you…
Got any advice on post lockdown camping gear that might come in particularly useful in the new normal world of caravanning, campervanning and motorhoming that you'd like to pass on to fellow Caravan Guard policyholders? Please feel free to add a comment below.
Cost to insure: *
---
factfile
| | |
| --- | --- |
| Model | |
| Base vehicle | |
| Axle type | |
| Dimensions | |
| Shipping length | |
| RRP | |
---
Search our blog
---