Keeping up the pressure!
A simple safety measure can give you huge peace of mind and avert a potential accident. Introducing TPMS…
There's a relatively simple item you could add to your car, caravan or motorhome that could make a huge difference to its safety – not just of the vehicle but also its occupants.
A tyre pressure monitoring system (TPMS) will alert you if the pressure gets too low (or too high) in an individual tyre. It will also warn of excessive internal temperature for any given tyre – such a scenario is often the prelude to a blow-out.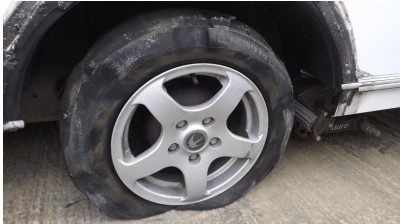 As independent accessories supplier RoadPro puts it: "A blow-out on a car is bad but, if you've ever seen a motorhome or caravan that's suffered one, you'll know that the effects are even more dramatic and can lead to thousands of pounds worth of damage as a consequence of the blown tyre hitting the bodywork. In the worst cases, a caravan or motorhome can be completely written off."
As well giving you warning of the potential for a blowout, tyre pressure monitoring can save money by reducing tyre wear and fuel consumption through helping owners to make sure their tyre pressures are correct. Plus, it can also help to reduce CO2 emissions.
Insurance considerations
Also, a TPMS* fitted to your leisure vehicle will mean a small discount on your caravan, campervan or motorhome insurance premium with Caravan Guard.
This is for a system which measures both the pressure and temperature of your vehicle's tyres. The aftermarket models mentioned lower down this article all qualify for our insurance discounts.
Why do you need TPMS?
A TPMS can help by pointing out issues in tyre pressure as well as temperature.
Too low a pressure will lead to excessive tyre wear and have an adverse effect on fuel consumption. There's also the possibility of a blowout.
Too high a pressure has a detrimental effect on road holding, braking distance and tyre wear. An over-inflated tyre has less contact with the road and will wear unevenly.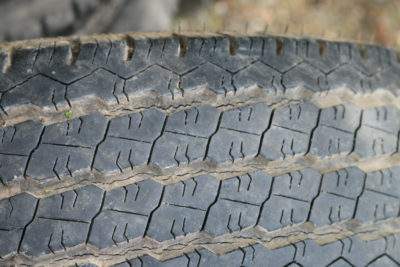 Overheating can lead to a fire or blowout.
A correctly inflated tyre will have optimal life.
A visual check of your tyres before and after any journey is still invaluable.
You'll no doubt be tempted to tweak your tyre pressures to get the most comfortable ride for you and your passengers (motorhomes, in particular, can have a particularly harsh ride when set to what are officially the correct pressures). Just bear in mind, however, the factors above.
Have you got tyre pressure monitoring?
If your car was made after 2014 it will have a TPMS. However, it might not be sophisticated enough to include towing a caravan or constantly checking any of your tyres' temperatures.
Although new cars have had to have a TPMS since 2014, there is nothing in place for motorhomes (mainly because they're built on chassis that are designated as commercial vehicles rather than cars). Some motorhome manufacturers – notably those using Peugeot Boxer base vehicles – are starting to include TPMS as standard. Also, Volkswagen's Transporter, the base for so many campervan conversions, has long offered TPMS as an option.
How secure are tyre pressure monitoring sensors?
One reader shared concerns that the tyre pressure monitoring sensors might come loose when fitted on top of a caravan's or motorhome's tyre valves.
TyrePal told us that their sensors do open up the tyre valve so they can sense the tyre pressure. However, the sensors are held in place with a small lock nut, which also works as an anti-theft device. This lock nut is screwed up to the sensor using the supplied hex wrench and can't be unscrewed without the wrench, and is therefore it keeps the sensor tightly in place.
Damage done?
No doubt about it, the potential for a serious accident is high if you get a blowout, especially if you're travelling fast. However, such is the manufacture of most caravans and motorhomes, there's also the risk of bodywork damage in such a scenario – leisure vehicles tend not to have the robust nature of cars, relying instead on flimsy plastic wheel arches and plywood in floor structures etc.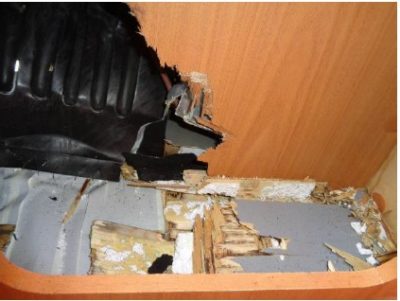 When a caravan or motorhome tyre bursts, its internal metal cables can work loose and cause a lot of damage by their flailing action.
Blowouts aren't instant. They are the consequence of a small puncture that literally gets out of control, as pressure decreases and the affected tyre loses its shape. This is exhibited by the sidewall flexing and bulging – although highly visual, such circumstances are not always felt by you, the driver.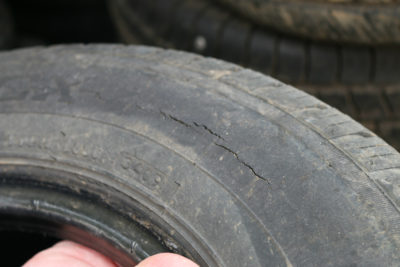 Also, if you're towing, say, a twin axle caravan, you might not feel or notice a blowout to a tyre that then goes on to cause considerable damage to your caravan.
Star Player #1
TyrePal TC215B
Perfect for caravans, from one of the foremost names in the TPMS market, as far as towing is concerned. This standard version comes with monitors for single axle towed units (although more can be added), with just a single button to press if you're not towing.
Not only is it easy to fit and set up – you simply replace your existing dust caps with TyrePal's versions, which include locking devices and sensors. The batteries are also simple to replace.
The sensors measure each tyre's pressure and temperature whilst you're on the move. They monitor low and high pressure abnormalities as well as the potential for a blowout caused by overheating.
Options include a smart signal repeater if the distance between dashboard and rear axle is over 7.5m.
Key features: Easy to fit, wireless transmission, rechargeable monitor battery,
Expect to pay: £120
For more info: www.tyrepal.co.uk
Star Player #2
Snooper Tyre Pilot STP 188 
Easy to install, with its set of sensors that pair to a monitor that attaches to your windscreen. It displays pressures and temperatures, updating every five minutes.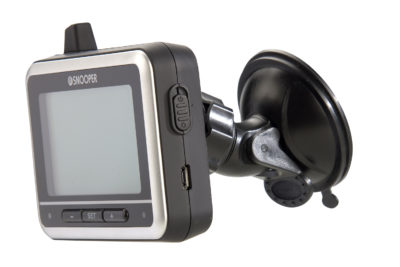 Want to bag yourself a bargain? Snooper is set to announce a new line-up of TPMS models early next year. There just might be some late offers on current products.
Key features: LCD monitor, includes six pressure sensors, rechargeable lithium battery, in-vehicle charger, visual and audio alerts, windscreen bracket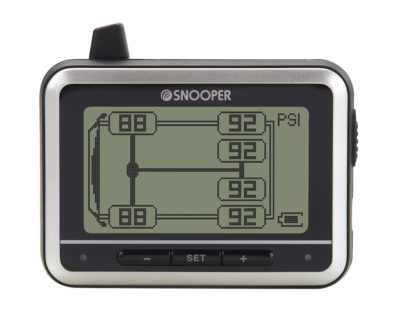 Expect to pay: £229.99
For more info: www.gb.snooper.eu
Over to you…
Got any advice on tyre pressure monitoring systems you'd like to pass on to fellow Caravan Guard policyholders? Please feel free to add a comment below.
Cost to insure: *
---
factfile
| | |
| --- | --- |
| Model | |
| Base vehicle | |
| Axle type | |
| Dimensions | |
| Shipping length | |
| RRP | |
---
Search our blog
---