The motorhome market is booming – and our latest poll results also prove that lots of people are taking up motorhoming.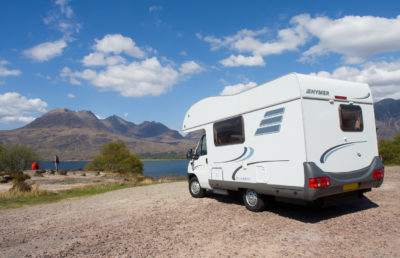 Last month, we asked how long how our readers had been motorhoming – revealing lots of new-time motor caravanners.
The results…
Out of 288 votes cast, 44 per cent have been hitting the road in their motorhome for less than five years – 12 per cent being complete newbies, with less than a year's experience!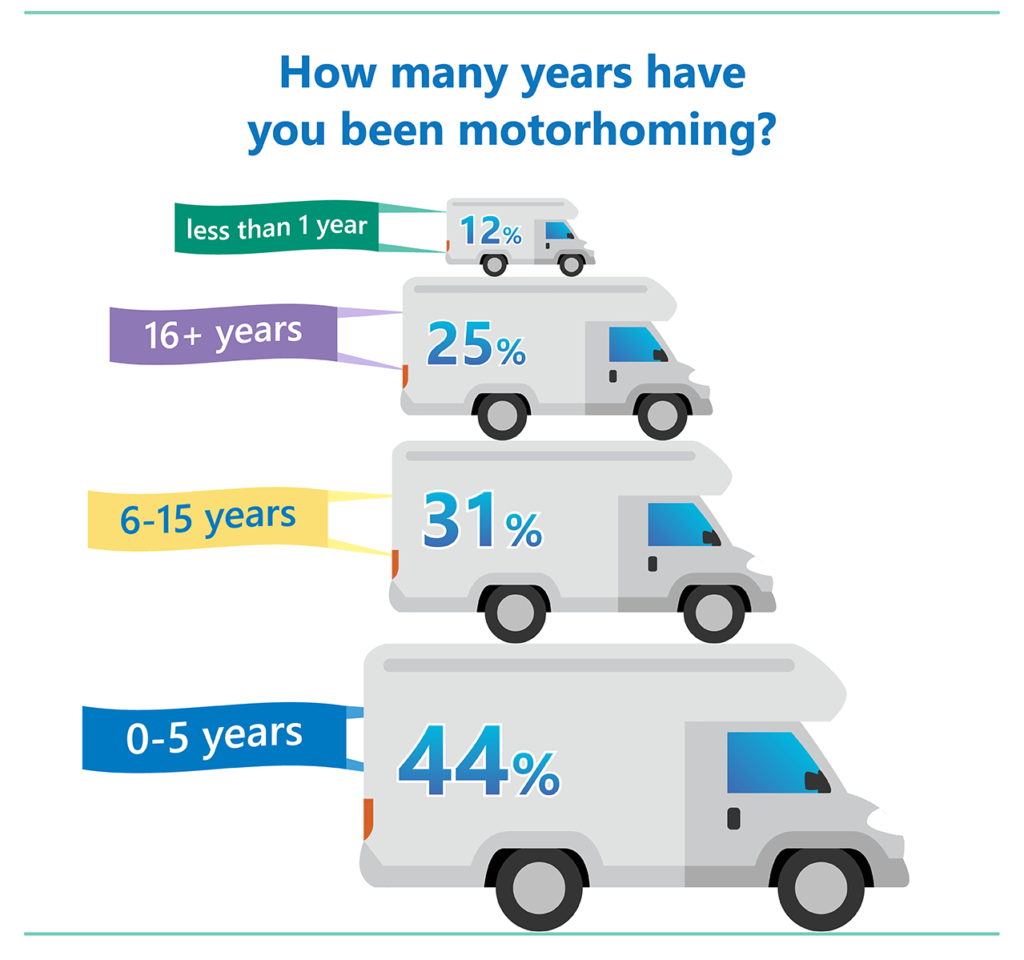 The results also show people have been motorhoming less than their caravanning counterparts – 31 per cent have been touring in their motorhome for six to 15 years, compared to 14 per cent of caravanners we polled.
And only a quarter of our voters (25 per cent) had been motorhoming for more than 16 years, whilst a massive 62 per cent of our caravanners were seasoned tourers for the same time period.
It's great to see the growth in the motorhome industry – we've certainly insured lots more motorhomes this year.
What you had to say….
Some people seem to move into motor caravanning from other camping or travelling experiences.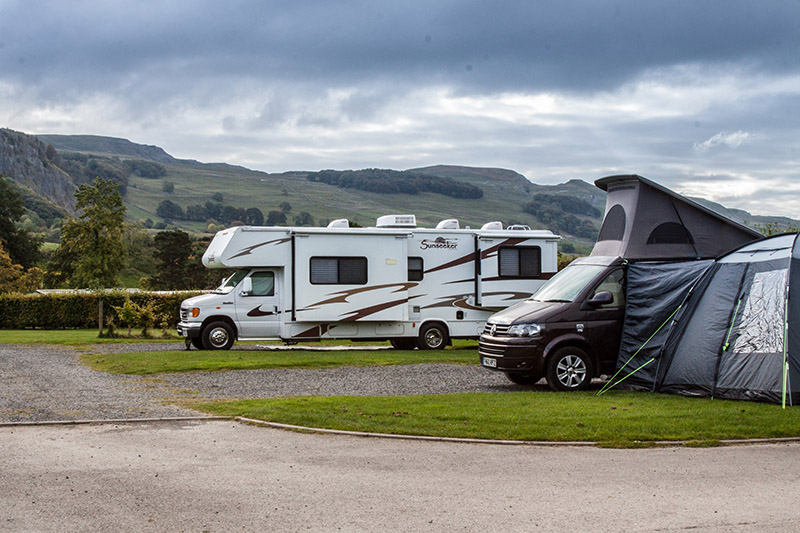 Dave Alcock said: "We moved from wet tents to an Autosleeper on an old Sherpa and have not looked back."
Peter Eeles has been motorhoming for three years after 12 years of canal boating.
"We find it a completely different experience," he said. "Now we can actually venture further from home in a much shorter time frame, which is marvellous."
D. King is a more seasoned motorhomer owner.
"We first had a camper based on a Commer which I converted. Then a break until 1990 when we bought our first commercially built motorhome. Now on our 6th a van conversion bought to make it easier for my wife who is disabled due to a stroke. Still enjoying every minute."
Over to you….
Have you noticed the growth in the motorhome market? Did you move from caravanning to motorhoming or are you a complete newbie? Share your comments in the box below.
Don't forget at Caravan Guard we offer a range of motorhome insurance savings for owners new and old, from introductory no claim discounts to discounts for safety and security devices.
Cost to insure: *
---
factfile
| | |
| --- | --- |
| Model | |
| Base vehicle | |
| Axle type | |
| Dimensions | |
| Shipping length | |
| RRP | |
---
Search our blog
---