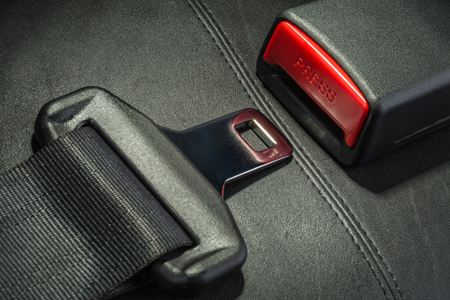 Since we last reported on motorhome seat belts back in 2006, there has been a lot of confusion regarding new rules, what's considered good practice and perhaps most importantly, what is and isn't legal when carrying passengers.
To shed some much needed light on the topic, we turned to Leisure Vehicles Officer, Tim Booth, from the Association of Chief Police Officers' Vehicle Crime Intelligence Service (AVCIS).
Together with the AVCIS, Tim works to reduce crime in the motorhome and caravanning industry and is keen to tackle common misconceptions regarding motorhome seat belt law.
It's over to Tim…
It's important to note that just because a manufacturer declares the number of berths for a particular motorhome you must not assume that this is the number of persons that can be carried when the vehicle is on the move.
Passengers unsecured in vehicles present a danger not only to themselves but also to other persons in the vehicle. It is therefore driver's responsibility to ensure that it is safe to continue on a journey and the safety of their passengers must remain paramount.
Whilst with 'older motorhomes' the legislation did not specifically require passengers to be restrained by appropriate approved devices, legislation still existed within the Construction and Use Regulations – Reg 100 1986 that could be used to support a prosecution where the carriage of passengers was deemed unsafe.
So, where are we now?
If you are using a motorhome manufactured between 01 April 1982 and 30 September 1988 that weighs up to 2540kgs MIRO (unladen weight), it must have seatbelts provided for the driver and the specified passenger. Any other belts should be three or two point secured belts. It is important to ensure that these belts are fitted to the structure of the vehicle as the forces acting on them when in use are considerable.
A motorhome manufactured after 01/10/1988 must have seat belts fitted for the driver and any forward facing passengers. Three point belts are required for the driver and the specified passenger – other front seat belts may be two point – providing that this passenger's head could not strike the windscreen in the event of the vehicle being involved in a collision. Optional seat belts fitted to the rear can be either three or two point secured belts and again should be fitted to the structure of the motorhome.
Although not illegal in motorhomes manufactured before 1988, the police could consider it an offence to carry a passenger in a rear seat without a seat belt when travelling over 60mph as it would be deemed dangerous.
Seatbelt regulations for child passengers
Child seats or restraints can only be used with a three point seat belt system. Child car seats are governed by height of the child; children must normally use a child car seat until they are 12yrs of age, or until they reach 135cm (4ft 4 inches). It is important for the child's safety to comply with the additional instructions for the use of such seat systems.
For more information on child car seat laws visit the Gov.Uk website here.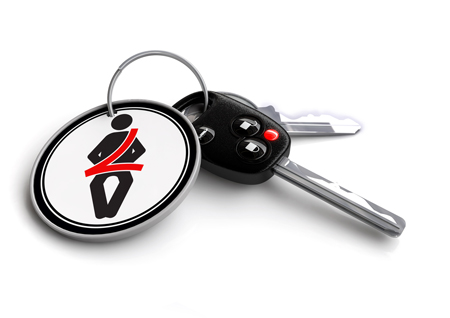 Motorhomes manufactured post 2006
Motorhomes manufactured after January 2006 must have at least two point safety belts for all designated seats (the driver and specified passenger still requires three point system). The seats that are 'designated' for travel must be identified. As in a motorcar rear passengers in motorhomes will be required to use designated seats and seat belts. Sideways seats cannot be designated as travel seats.
Sideways facing seats
In April 2012 the legislation that relates to the use of sideways facing seats was adopted. European Whole Vehicle Type Approval Regulations prohibit the use of side facing seats as travel seats, stating that 'Research has shown that it is not possible to provide side-facing seats with safety belts ensuring the same level of safety to the occupants as front-facing seats. For safety reasons, it is necessary to ban those seats in certain categories of vehicles.'
Why obeying the law is so important
In practice the intention is to seek to ensure that those travelling in motorhomes do not expose themselves, or their passengers, to the risk of injury. It is important that drivers do not exceed the limits set by the manufacturer.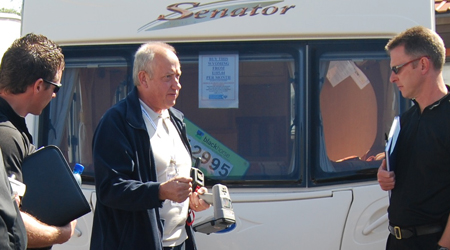 Following checks carried out by Police and Enforcement Agencies across the UK this year it was clear that most users are complying with this seat belt legislation. However in some cases not only has the seatbelt legislation been ignored, the passengers being carried also caused the vehicle to be in excess of its MTPLM (Gross weight).
Any vehicle that is being used in excess of its MTPLM is of course a danger not only to the occupants, but also to other road users, and substantial penalties may result in the case of such mis-use – which demonstrates how dangerous such use is deemed by law enforcement officers.
For more information on seatbelt laws or to ensure you're being compliant when motorhoming, visit the Legislation.gov website

Need motorhome insurance, why not get a quote today with Caravan Guard. Click here to get a quote.
Cost to insure: *
---
factfile
| | |
| --- | --- |
| Model | |
| Base vehicle | |
| Axle type | |
| Dimensions | |
| Shipping length | |
| RRP | |
---
Search our blog
---