From October 1, you will no longer be required to display a tax disc in your motorhome or caravan towcar under new road tax disc rules announced last year.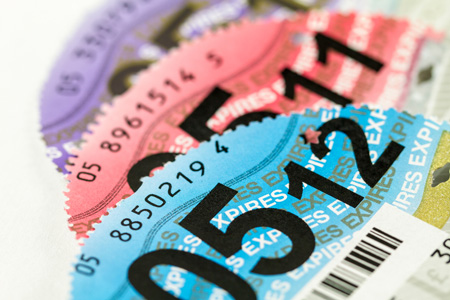 Here are the key changes to you need to be aware of:
You must still tax your vehicle
All drivers will still have to pay road tax, or vehicle excise duty as it's officially known. The DVLA will store details electronically and motorists driving without valid tax will be identified using number plate recognition cameras.
You can now pay using Direct Debit
There will also be a new way to pay for your road tax. Currently you need to buy either six months' or a year's tax up-front, but from 1 November you'll also be able to pay by monthly direct debit over 12 months. However, if you choose to spread the cost you can expect to pay an additional 5% charge.
Payments will continue until you tell the DVLA you no longer own your vehicle.
Motorists can continue to pay annually or bi-annually.
Notify the DVLA when selling your vehicle
You must tell the DVLA straight away if you plan on selling your motorhome or towcar. Failure to do so could result in a £1,000 fine. You'll also still be responsible for taxing a vehicle you no longer own and will be asked have to pay any fines the buyer clocks up.
Seller-to-buyer road tax transfer will no longer apply
You can't sell your tax disc with your motorhome or towcar after the 1st October. Instead, you'll get an automatic refund on any full months remaining and the buyer will have to register for road tax themselves.
Notify the DVLA when buying a vehicle
You must tell the DVLA before you drive a newly purchased towcar or motorhome or your insurance will be invalid and you could be fined £80.
Certificate of Motor Insurance not required when renewing
Customers in England, Scotland and Wales do not need to present Insurance Certificates when renewing their car tax at the post office.
Live in Northern Ireland?
You will no longer have to display the paper tax disc on a vehicle windscreen. You will still need to pay vehicle tax and Driver and Vehicle Licensing Agency (DVLA) will hold a digital record.
Customers in Northern Ireland are still required to produce a valid Insurance Certificate when taxing a vehicle.
How to tax online
You tax your motorhome/towcar or declare it SORN online by visiting the DVLA website or by calling 0300 123 4321
Cost to insure: *
---
factfile
| | |
| --- | --- |
| Model | |
| Base vehicle | |
| Axle type | |
| Dimensions | |
| Shipping length | |
| RRP | |
---
Search our blog
---