As you no doubt know, an immobiliser is an electronic security device that prevents a motorhome engine from running unless the correct key (or other token) is present. This prevents the motorhome from being "hot wired".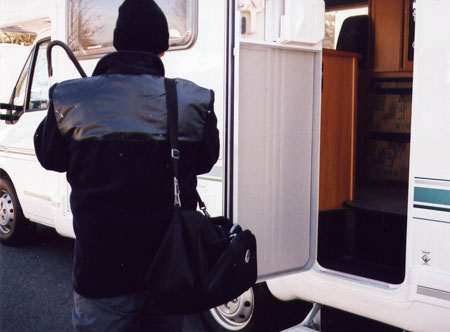 What is an immobiliser?
An immobiliser is an electronic security device which stops a vehicle from being started without the correct key.
Immobilisers work by disabling the main components which make a vehicle move: the ignition, fuel system and starter motor. Disabling two of these things will prevent a vehicle from starting.
Put simply, when a key is put in the ignition, a code is sent from the key's transponder to the vehicle's electronic control unit (ECU) via a receiver in the steering column. Most manufacturing methods work on the premise that the vehicle will only start if the key's code matches that of the ECU.
Immobilisers have had a huge impact in the fight against vehicle theft. Figures are not readily available in this country but in Australia immobilisers are fitted to around 45% of all cars, but account for only 7% of cars stolen. In fact, increasingly these days if a vehicle fitted with an immobiliser is stolen, it is because the thief had access to the key.
Which motorhomes have immobilisers?
Immobilisers have been mandatory in all new cars sold in the United Kingdom since October 1998 but it is not safe to assume that this applies to motorhomes. We asked leading motorhome base vehicle manufacturers when they started fitting immobilisers. They told us;
Fiat – said they probably fitted since mid 1990's
Peugeot – said they probably fitted since 2000 but definitely since 2002
Mercedes – said they fitted since 1998
A little vague maybe, but from this we can gauge that any motorhome registered after 2002 should almost definitely have an immobiliser fitted. If you are unsure you could check with your motorhome dealer, your motorhome convertor or base vehicle manufacturer for clarification.
My motorhome doesn't have an immobiliser can I still get one?
Yes, you can retrofit an immobiliser. Speak to a local security specialist or again to your dealer for details of suitable immobilisers. It's likely that they will recommend a Thatcham category 2 approved system as most motorhome insurers including Caravan Guard require this standard if the immobiliser is not a manufacturer fitted device.
Insurance discounts
The majority of Caravan Guard motorhome customers have an immobiliser and therefore qualify for an immobiliser insurance discount.
We recently discovered that 7% of customers using our online motorhome quote system – most of who were getting quotes on motorhomes registered after 2002 – hadn't told us when they had an immobiliser fitted. It's likely that these customers are missing out on a considerable saving.
Existing customers can check they are getting an immobiliser insurance discount by reviewing their motorhome policy schedule.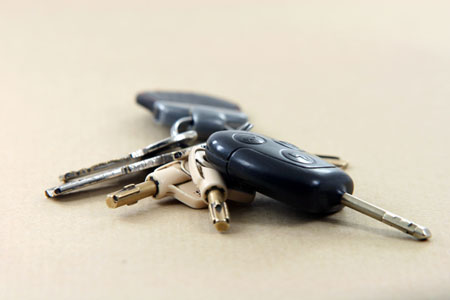 Caravan Guard's motorhome insurance policy has been designed to help customers recover from theft quickly and with minimal disruption to their motorhoming plans.
Search our blog
---