Our recent poll looked at the popularity of seasonal pitches for touring caravans.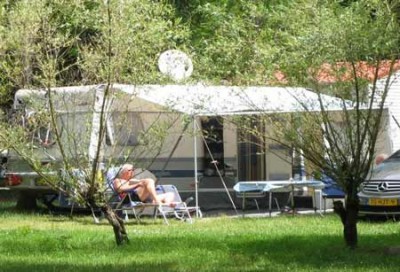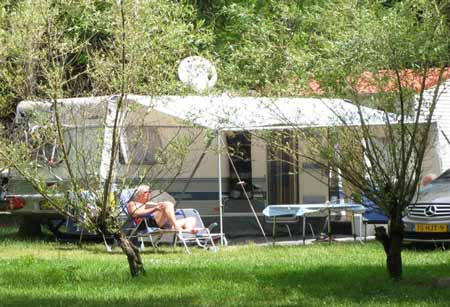 Also, some caravanners might not be able to afford or have space, to store their caravan and simply like to go back to the same favourite spot time and time again. Leaving your caravan securely on a site means you can visit as often as you like – perfect if you don't fancy towing on busy roads or if you want regular short breaks throughout the season, without having to set up each time.
Many seasonal pitchers add a full size caravan awning to double the living space and leave this up for the season. Don't forget Caravan Guard insurance provides storm damage cover for caravan awnings and that includes those left up on seasonal pitches.
There's a growth in the 8ft wide caravan market and these super-sized caravans are not only great for touring but also perfect for seasonal pitching.
In last month's community poll, we asked our readers if they would consider a seasonal pitch.
The seasonal pitch results…
After hundreds of votes, seasonal pitching looks like it's a big hit for caravanners with nearly three-quarters of voters giving it the thumbs up!
More than a third (37 per cent) said they would consider a seasonal caravan pitch and 35 per cent told us they were already on a seasonal pitch.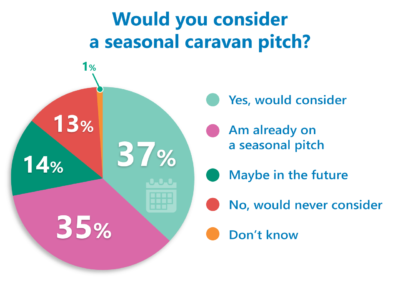 It was also a possibility for 14 per cent of voters, who said they might consider a seasonal caravan pitch in the future.
Just 13 per cent of caravanners who voted said absolutely not!
Your comments….
Understandably comments were mixed when it comes to seasonal pitching as caravanners do use their tourer in different ways – just like people prefer different layouts and different models!
David Lomas didn't think there was any point in buying a touring caravan if you're not going to tour in it.
"If you want to stay put in one place, a static or holiday chalet would give you much more room, and there is no risk of seized brakes or perished tyres if you want to hit the road again," he commented. "I certainly wouldn't want to tow or trust the tyres on a tourer after being sat in the same place for months on end, very dangerous!"
David makes a great point about safety, and we'd certainly advise you get a caravan serviced before towing it if it has been sited for several months or years. Mobile servicing might be the best way of doing this.
But Cath Craigan told us that this year she has had her caravan on a seasonal pitch instead of having it put on a pitch then having to assemble everything.
"We have used it more and great to arrive and everything in place!" she said. "Obviously the more we use it the more economical it becomes, saving on household bills as well."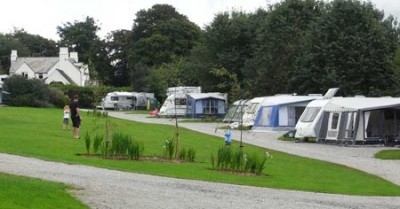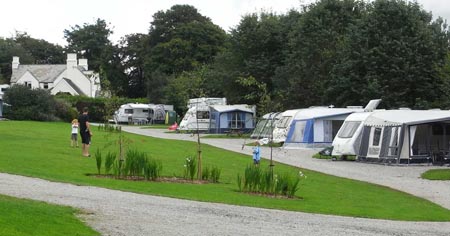 And Martin Bailey says he has "been seasonal" since 2015.
"Now on another site seasonal again," he said. "Lock up and leave. No hassle. Brings a whole new meaning to chill caravanning!"
Dave Roberts has also been seasonally pitched for several years and finds that he gets far more use out of his caravan by doing so.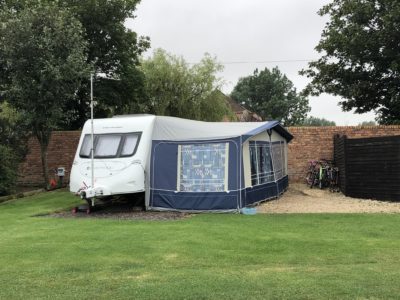 "We are able to take the 'van off pitch when we like to tour – for us its proved to be the best of both worlds – although not the cheapest."
Thanks to everyone who voted and don't forget to take part in this month's poll on caravan tracking devices.
Cost to insure: *
---
factfile
| | |
| --- | --- |
| Model | |
| Base vehicle | |
| Axle type | |
| Dimensions | |
| Shipping length | |
| RRP | |
---
Search our blog
---