This month we look at securing your caravan at home whilst out of use. We last reported on caravan security back in mid 2012 when caravan theft claims were falling. After a decade of high thefts, the last few years had seen a significant drop in claims. It wasn't until the last 12 months that theft and attempted theft claims began to slowly rise again.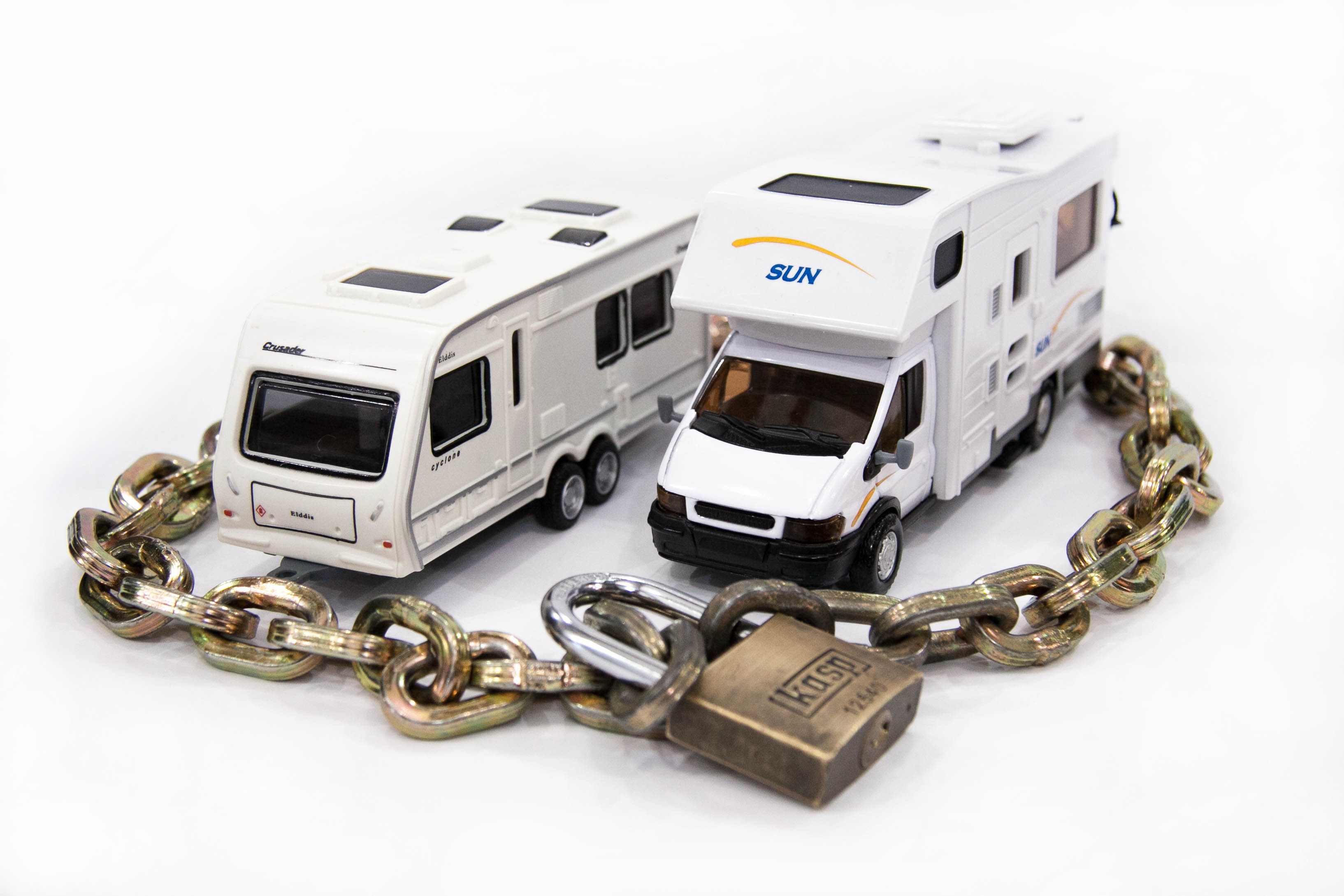 For caravan owners, the thought of having someone vandalising, stealing (or attempt to steal) their pride and joy is unthinkable. But the truth is it can and does happen to thousands of camping and caravanning enthusiast each year.
Our records show that 26% of all caravan thefts or attempted thefts in 2010/13 occurred whilst stored at home.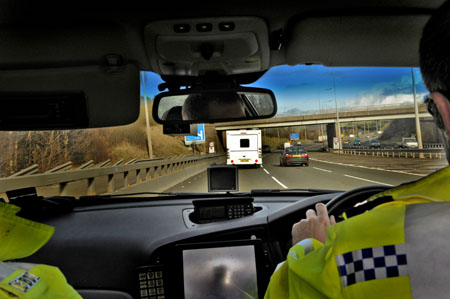 We recommend that customers should assess whether their home storage location is fit for purpose and as theft-proof as possible.
The easiest way to do this is by investing in security…
Security posts (sometimes known as drive posts or parking posts) are one of the more common types of caravan security. They act a deterrent for thieves and make it difficult for trespassers to take the vehicle off the drive. Posts don't have to cost the earth either, prices can start from around £50.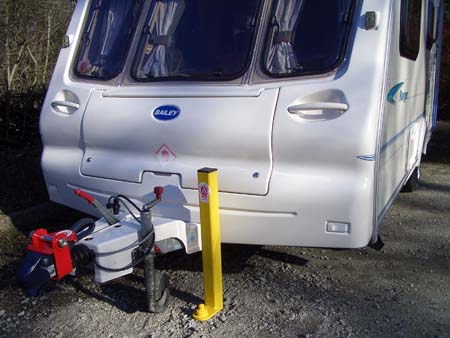 Locked barriers are another great way to prevent thieves and vandals getting close to your vehicle when stored at home. Secure gates not only help reduce the likelihood of thieves targeting the caravan, they make quick getaways highly unlikely.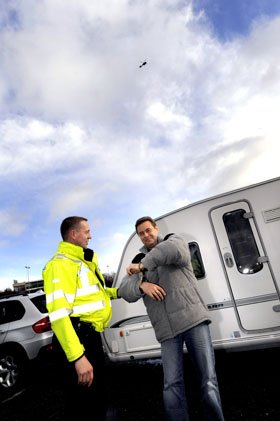 If you're not looking to spend thousands on new gates, simply adding a stronger new padlock to existing gates could work wonders.
Secure gates and posts can also reduce your insurance premium in the form of a secure caravan storage discount; see the caravan discounts page for details.

Although posts, gates and wheel clamps can help prevent theft, we still hear from customers who have had their caravan stolen despite having this security in place – in some cases gates were lifted using bolt croppers and crow bars.
If you're one of these people and/or you want to further improve security, it's always worth looking at other ways to stay secure.
Installing a security light could be an option for you. Sensored lights help to detect trespassers and are an effective way to deter thieves.
Fitting security lighting is a great way to expose thieves as they come on to the property and when they're in action!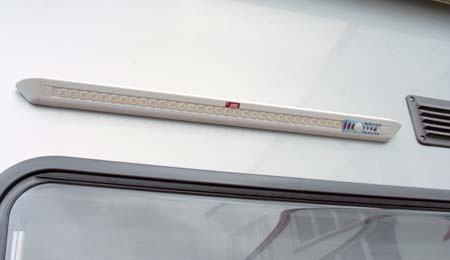 Most caravan security lights are fitted with a motion sensor and if the vehicle's owner is away from home, lighting makes it easier for neighbours to spot any suspicious activity.
Alarm systems work in a similar way to security lighting and again are a great way of tackling theft as and when it happens. We offer a 5% caravan insurance discount to policyholders who have an alarm fitted.
Tracking devices:
For those of you who want to spend a little more on security at home, monitored tracking devices provide a sophisticated way of ensuring your caravan's safety.
Trackers are incredibly discreet; even though they don't stop thieves targeting the caravan, they allow the police to locate it should it ever be stolen. Fitting a tracker to your caravan also means that you can enjoy a 15% discount – see our caravan tracker security page for details.
Remember like your car, your caravan is at risk whilst parked outside your home. Naturally these risks vary depending on exactly how the vehicle is stored. Caravans parked on an accessible driveway with little security, you're more susceptible to theft, attempted theft or vandalism.
That's why investing in security at home really is money well spent; it means you can do your bit to protect your caravan for a fraction of what it cost.
Do you have any hints on tips on security at home? Or perhaps you've had your caravan stolen from home in the past? We would love to hear your thoughts and stories.
Simply fill in the comment box below to get in touch.
Cost to insure: *
---
factfile
| | |
| --- | --- |
| Model | |
| Base vehicle | |
| Axle type | |
| Dimensions | |
| Shipping length | |
| RRP | |
---
Search our blog
---