Noisy neighbours, people walking across your pitch and dirty showers and toilets topped a table of more than 20 caravanning and motorhoming pet hates.
Other annoyances in last month's 'pet peeve' poll included dogs not on their leads, fouling, or barking (11 per cent); followed by Wi-Fi charges (six per cent); noise after curfew (five per cent); and narrow, overgrown country lanes (four per cent).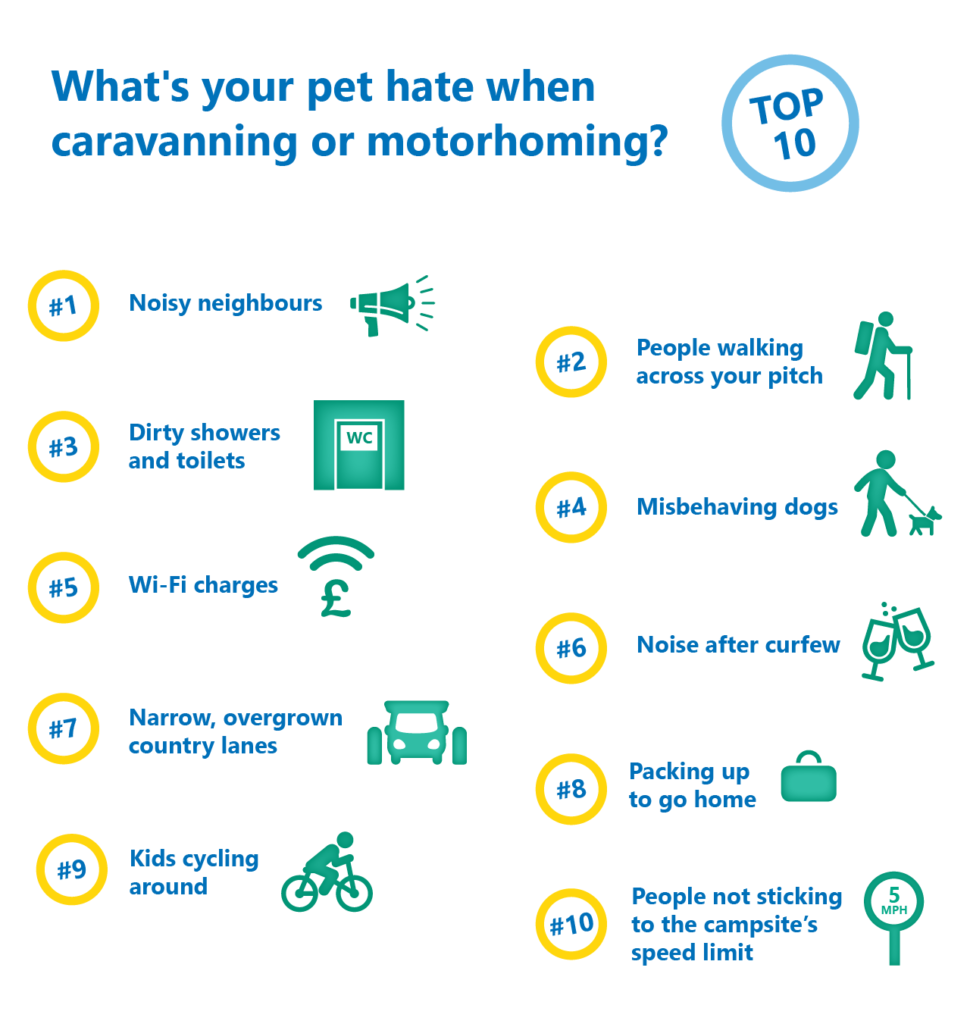 But it wasn't all moans and groans as "packing up to go home" made the top 10 – proving how much caravanners and motorhomers really do love to go away in their leisure vehicle – despite those little annoyances.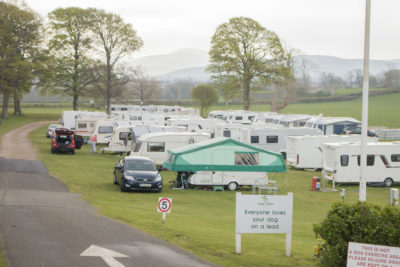 The community poll certainly got you talking, netting more than 700 votes, and proved that you have high standards and expectations when sharing a campsite with others.
But we think, despite all the gripes, they'll never stop you from making memories and enjoying everything else that is fantastic about owning a caravan or motorhome.
Your comments
We know many people like to take their dogs away with them and that there are lots of pet friendly campsites, but they're also the cause of lots of frustration.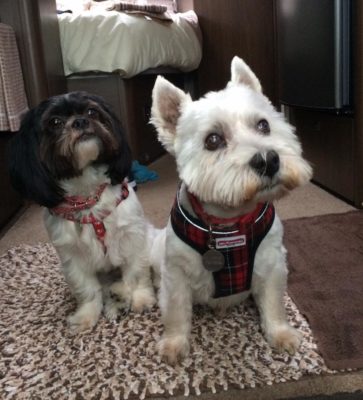 The behaviour of dogs and their owners flooded the comments box, with barking dogs, over-friendly mutts, and dog mess being just some of the pet hates of our four-legged companions.  Allan Mazey even said sites should be segregated into dog owners and non-dog owner areas.
His caravanning and motorhoming pet hate was dogs: "Dogs in general. Barking dogs. Dogs in food establishments," said Allan. "Dog owners who let them toilet on empty pitches, (picking up the mess does not remove the residue which is left for the next users). Owners who assume everyone likes dogs and let the dogs introduce themselves to you via extending leads."
Howard Wakefield and Malcolm Hill also don't like yapping dogs: "Every site I visit has a yapping dog and the owners seem to believe it's acceptable," commented Howard.
"Dogs barking at anything that moves," said Malcolm. "A campsite is not the place for them. They have spoilt 50 per cent of our camping trips. Local councils have a process to deal with it so why not campsites."
David Bramwell agrees 'wholeheartedly': "Why is it that everyone assumes that we all like dogs. Our recent stay on a campsite was spoiled by dog mess not being picked up by the owners, and dogs "just being friendly". Maybe there should be some sites where dogs are banned, in the same way that children are banned on adult only sites."
Height barriers and lack of motorway service parking facilities were other popular pet hates for motorhomers and caravanners.
Richard Geddes said he had not been able to visit attractions in areas they had visited because the local council had put height barriers across its public car parks. "We spend money in the towns as well!" he commented.
Alan Bennet said: "Apparently my cash spend at a lot of destinations is not wanted, this is the only conclusion that I can make for the erection of height barriers at many car parks. Also the lack of parking spaces for motorhomes. Also the lack of waste emptying facilities at motorway service areas. Rant over!!"
David Fisher agreed and said he would happily pay more for parking a larger vehicle:
"Height barriers – this is an indiscriminate method of controlling illegal encampments but prevents those who legitimately wish to visit many locations."
He also added that he didn't like the lack of local authority designated motorhome overnight parking aires. "Provision of these would assist the current demand on other caravan touring sites," said David. "Motorhomes are self sufficient and don't generally require full site facilities."
Barry Clarke said lack of parking at motorway service areas for caravans was his pet hate. "When they are provided they're not adequately policed to make sure they're not abused by others not driving caravans."
Here's a selection of other comments that got your back up:
Gavin Comrie's pet hate was electric prices for hook-up in summer: "It's ridiculous the prices, you use hardly any in summer. Five pounds a night at some sites is way too much, think what you use at home and all the things you have running doesn't make sense ripping us off is what I think."
Andy C had a bit of a list, which included "dogs yapping and fouling; people who walk through my pitch; campers who think I share their taste in music so have it on at high volume; campers who seem to think it's okay to have a raucous party and don't keep the noise down late at night; campers who are incapable of supervising their children and exorbitant Wi-Fi charges on campsites."
Motorhomer David Johnson gets annoyed when caravanners set up caravan, awning, windbreaks etc to fill up their pitch and then put their car on his pitch.
"I believe that those who have so much equipment should pay more than those of us who would be happy to use aires if they existed in this country," he added.
Sue Thompson's pet peeve was inconsiderate people who use the washing up facilities and leave the sinks in a mess. "I often have to clean the sink before I can start my washing up!!! Pure laziness."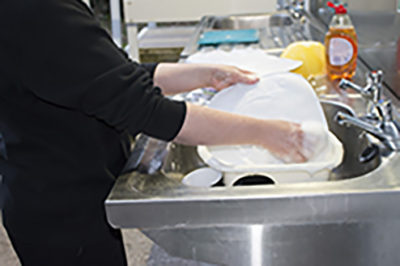 Jeanette Jones doesn't like it when campsites insist you book a minimum of two or even more nights. "The whole purpose of a touring site is to tour, not to remain on the same site for days on end," she added. "Also, shower blocks closed mid-morning for cleaning. Not everyone wants to get up at the crack of dawn – some of us like a lie in on our holidays."
Cleaning the toilets before noon or when people want to use them also annoyed both Phil Eplett and Elaine.
What do you make of the pet hates community poll results? Does it put you off caravanning and motorhoming?
Cost to insure: *
---
factfile
| | |
| --- | --- |
| Model | |
| Base vehicle | |
| Axle type | |
| Dimensions | |
| Shipping length | |
| RRP | |
---
Search our blog
---