Overseas and northern travel is a big hit with first time motorhome owners, according to the results of our latest community poll.
Last month we asked "Where did you go on your first motorhome holiday?"
We thought many owners might have stayed close to home for that first motorhome holiday but when we analysed the hundreds of votes received, far flung travel seemed to be the order of the day!
Here's the results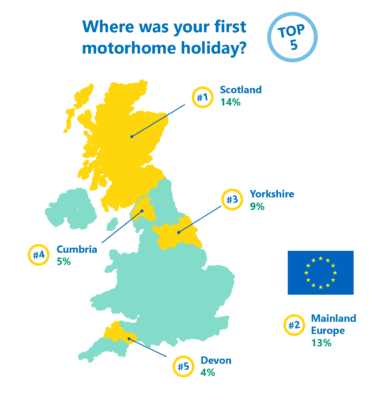 Taking the top spot with 14% of the votes was Scotland – a firm favourite for many motorhomers for its scenic roads, stunning landscapes and campsites nestled amongst the mountains or by a loch.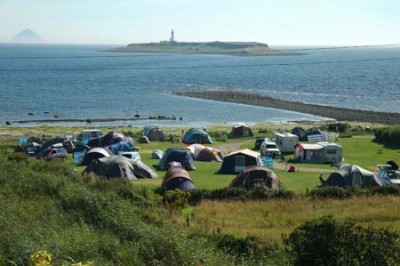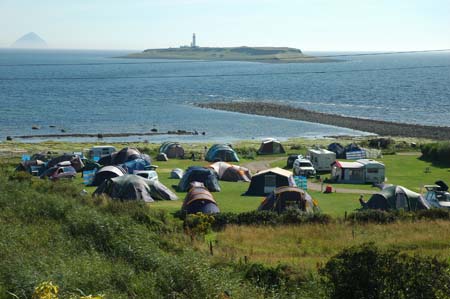 European countries came second in our top five with 13 per cent of the votes, and motorhome owners choosing France, Italy, Austria, Germany, Belgium, and Spain, for their first trip.
In at number three was Yorkshire, home of the beautiful Yorkshire Dales and Caravan Guard insurance, as well as historic cities such as York, and the magnificent coastline from Whitby to Flamborough Head.
The Lake District and Cumbria took fourth place, followed closely by delightful Devon in the fifth spot.
We were surprised to see New Zealand getting a number of votes, as well as the United States and Australia – but they are popular destinations for hiring a motorhome to explore the sights and a perfect opportunity to see if motorhoming is for you.
Here's what some of you had to say…
Julia Boon's first motorhome holiday in her new motorhome was to tour around Scotland.
"I left Yorkshire and travelled up the west coast as far as the Isle of Skye," she said. "I went all the way around and then east to Edinburgh and returned down the east coast. I covered 1250 miles stopping on sites and free camping sometimes.  I travelled on little known roads some of which were VERY narrow. The courtesy I had from other road users (both large and small) was amazing."
Roger Jones experienced Britstops, staying in a Welsh forest with wonderful scenery and then chaos on flooded roads around Glastonbury.
"All worked well but some scary driving moments and thinking I am really going to write off £xx grand on first trip," he added.
Let us know what you make of the results by sharing your views in the comment box below…
Search our blog
---