One of the downsides of acrylic windows on caravans and motorhomes is how easily they can pick up scratches – particularly from driving down tight country lanes where brambles, bushes and trees are often overhanging.
Each year, we deal with numerous claims for window damage to caravan and motorhome windows. Whilst cracks and stone chips need to be specially repaired, scratches to acrylic windows can be easily fixed with specialist products and a bit of elbow grease!
You might have had disappointing results when trying to remove scratches from your leisure vehicle's windows, so in this video, we go through seven steps to take to get rid of scuffs, light scratches, and deep marks on acrylic windows.
Equipment needed
The items needed to remove scratches can be easily bought from a caravan or motorhome dealership, the high street or online.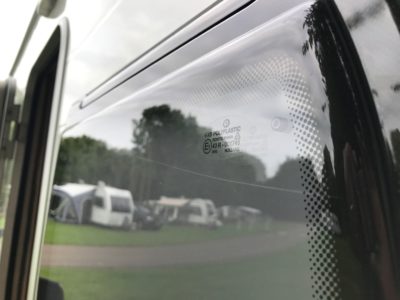 You'll need:
Three grades of wet and dry sandpaper, 1500, 2000 and 2500.
Some rubbing compound. In this video we've uses Fenwicks Windowize, but other products available include Mellerud Polier paste; and Dometic's acrylic glass polish.
Some microfibre cloths
A bowl of water with a small amount of washing up liquid
Step 1
Cut all three grades of the the wet and dry paper into strips about two inches wide. Dip the 1500 grade wet and dry paper into the bowl of soapy water and spread some water onto the clean window.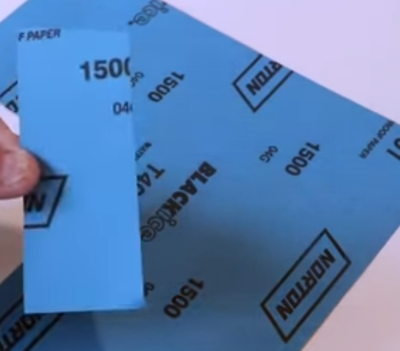 Step 2
Working along the scratch, use light pressure from your finger tip and rub the wet and dry paper all the way along the scratch (up and down). Keep any movement localised to the scratch and make sure you wash the wet and dry and keep the well lubricated with water. After a couple of minutes, wipe the water off the window and check on progress.
Step 3
Continue using the 1500 grit paper and this time work across the scratch. It's important to work in straight lines, and not be tempted to work in circles, as that can cause scratches which are very difficult to remove. Again, after a couple of minutes, wipe the window dry and check on progress. You can use your fingernail to gauge the depth of the scratch. If it's still quite deep continue to use the paper to to even it out. The scratch could still be slightly visible, but continue until you can't catch your fingernail when moved over it. Once this has been achieved, it's time to move up a grade of paper.
Step 4
Soak the 2000 grit wet and dry paper and work along the scratch in straight lines.  Be slightly broader with the strokes and make sure you cover all the scratches created earlier in the previous steps. Wipe the window dry and change direction by working across the scratch, again using plenty of water to lubricate the window. Wipe, dry and check progress. The scratch should be barely visible and not catch a finger nail when dragged across the window.
Step 5
Now using the 2500 grit paper (and again keeping it wet), work in straight lines. This time you can broaden out the working area, making sure that all scratches are covered from the earlier steps. Once complete you should not be able to see the scratch at all, and will have a grey, dull area on the window.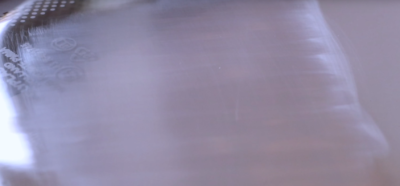 Step 6
Add two small amounts of the rubbing compound on to the window and working in a circular motion, with a microfibre cloth, rub the compound over the dull area on the window and slightly beyond to blend it in.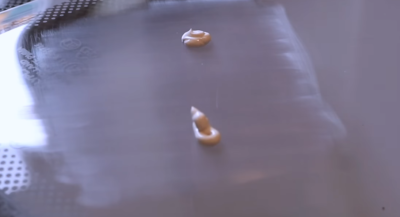 Keep rubbing until the compound has all been used up and you'll begin to hear and feel when the window starts to lose its dull appearance. You might need to apply a bit more of the rubbing compound (and it can take some time – around 10 minutes) for the window to start to re-gain its sheen.
Step 7
Finish by protecting the whole window with a specialist wax or glass acrylic window cleaner, buffing it off to a deep shine.
Over to you…
Please feel free to share your tips for getting rid of scratches on your caravan or motorhome's acrylic windows in the comments box below.
Cost to insure: *
---
factfile
| | |
| --- | --- |
| Model | |
| Base vehicle | |
| Axle type | |
| Dimensions | |
| Shipping length | |
| RRP | |
---
Search our blog
---