Time has been good to the Warwick Duo motorhome from Auto-Sleepers.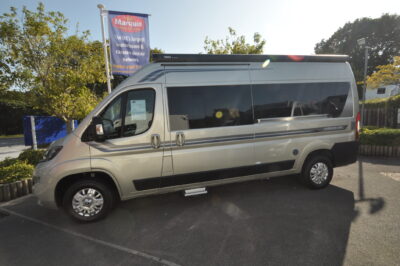 Still going strong
Introduced in 2009, its popularity has largely held, despite one of its biggest (and bigger) rivals being stablemate the Warwick XL, which came along some five seasons later. In fact, despite the shared main name, there are quite a few significant differences between the two vans, not least in their overall floorplans.
The Duo is, as you may have surmised, a two-berth campervan, with a popular end lounge comprising two inward-facing settees. In 2022 guise, there's a new soft furnishing choice – Vogue Slate joins five Sagrada finishes (one of which is shown here) – as well as several upgrades to the Peugeot Boxer base vehicle, which Auto-Sleepers offers in a choice of colours (white, plus three metallics that include colour-matching for the exterior door handles).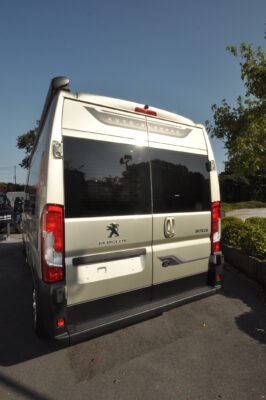 As standard, you get the range-topping 2.2-litre 165bhp engine, which promises around 30mpg and is that bit more relaxing to drive than lower-powered offerings (if automatic transmission is a must for you, it entails a switch to Fiat's Ducato base). Don't forget, also, Auto-Sleepers orders its Peugeot's with a second rear leaf spring which, along with the Premium Pack's (see below) semi-air suspension system, makes the Warwick's overall ride a whole lot less bouncy.
The latest Peugeot cab has updates, too, such as the padded steering wheel and cup holder central console. Not shown here, but the very latest models will get a multi-functional Zenec DAB stereo unit with a large touchscreen and functions that extend to satellite navigation and a rear-view monitoring system, for a discount on your campervan insurance.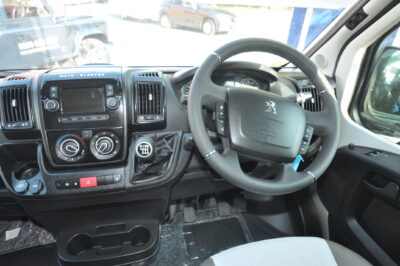 As with all Auto-Sleeper van conversions, it's the windowed version of the base vehicle, which means you get the benefit of a lot of tinted glassed area, also with thermal qualities. The only downside is how many of these windows are non-opening. Details like the USB sockets, touch-sensitive LED ceiling lights throughout, adjustable paddle lights on rails for reading in the lounge, on-board wi-fi and more are all welcome.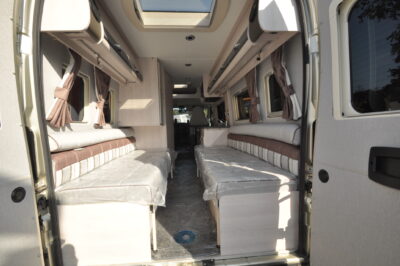 You don't quite get the full benefit of two long settees, because there's a hanging wardrobe over the nearside.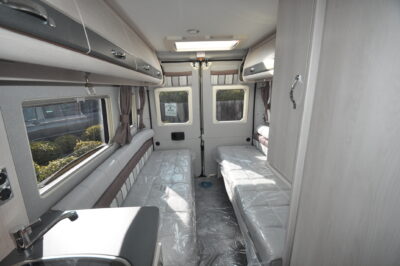 It still allows space for the single bed on this side, of course. Both singles in the Auto-Sleeper Warwick Duo are 1.85m x 0.68m. Alternatively, you can sleep transversely on a 1.87m x 1.85m double.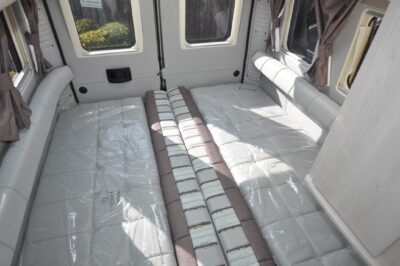 The reflex foam that Auto-Sleepers uses seems the ideal compromise in terms of support and firmness. It should also prove very durable.
Stretching along the offside, the Warwick Duo's kitchen is something to behold. It lacks for neither kit nor space to use it in, including work surface and storage.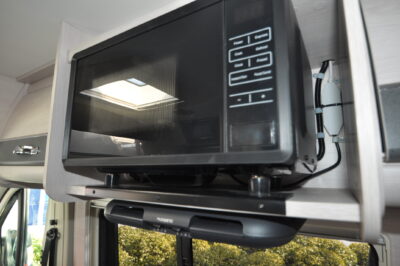 There's a Thetford Triplex cooker (three gas rings, oven/grill combination) plus microwave oven directly over hob, an extractor unit and a 96-litre fridge with removable freezer box – all courtesy of Dometic. The sink has an add-on drainer these days, too.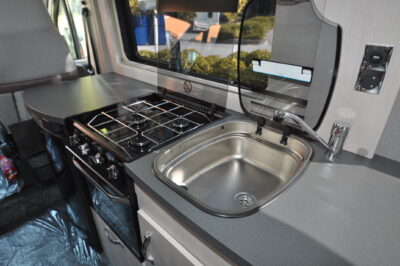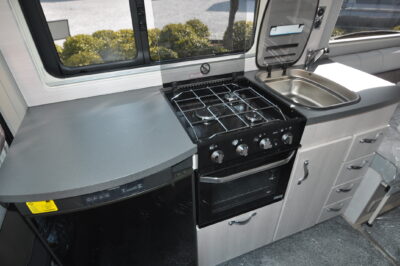 There's arguably a bit more compromise in the washroom, in terms of space rather than kit. The bench toilet is easier to clean around than swivel-bowl variants, and there's a flip-down plastic basin. Storage is at a real premium, however.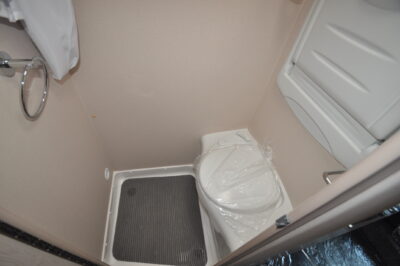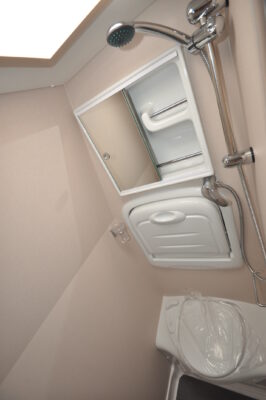 Internal storage is fully optimised throughout the rest of the Warwick Duo, however. That's thanks to major fittings like the 25-litre gas tank and Whale fitted heater and water tanks. Putting these on the underside of the vehicle quite simply frees up a tidy amount of on-board storage space.
Finally, a price check. Although you could have an Auto-Sleeper Warwick Duo from the initial £66,200 quoted below, the reality is – like every other buyer to date – you'll go for one major option: the Premium Pack. It's a further £2,500 but it includes a whole host of goodies, inside and out – including awning, alloy wheels, 80Watt solar panel – as well as the aforementioned gas tank and air suspension, and more.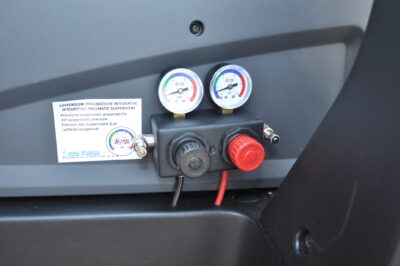 Another "default option" is the Winter Pack, which includes rear wheel arch insulation as well as fresh and waste water tank heating, concertina cab window blinds and more.
It adds up, in all senses, although you can't help but think they make it the real Duo deal!
---
Verdict: Live the life of a luxury 'van
Plus: Proven product, relatively huge kitchen
Minus: Washroom cuts across sliding door access, small waste water tank
In-a-nutshell: End lounge two-berth that piles on the equipment
There's more information on the Warwick Duo on the Auto-Sleepers website and to find out more about our great value premiums visit the motorhome insurance page.
---
Cost to insure: £590*
---
Auto-Sleeper Warwick Duo factfile
| | |
| --- | --- |
| Model | Auto-Sleeper Warwick Duo |
| Base vehicle | Peugeot Boxer, 2.2-litre, 165bhp Euro 6 |
| Axle type | |
| Dimensions | 5.99m L x 2.26m W x 2.64m H |
| Shipping length | |
| Berths | Two |
| Travel seats | Two |
| Maximum weight | 3,500kg |
| Payload | 608kg |
| MPG estimate | 30-34 |
| RRP | From £66,200 on the road (£68,700 with Premium Pack) |
| Safety & security | ESP (electronic stability program), ABS with EBA (anti-lock braking system with emergency brake assist), EBFD (electronic brake force distribution), smoke and carbon monoxide alarms, CRiS security chip, colour reversing camera, Harmony utilities management system with vehicle locate function, pre-installed Sargent S7 tracker, spare wheel with remote tyre pressure valve, daytime running lights |
| Key options | Premium Pack (£2,500), Winter Pack (£295), Fiat base with 140bhp engine with automatic transmission (£2,500), Fiat base with 160bhp engine with automatic transmission (£4,000), Sargent tracker subscription (£95), Truma air conditioning (£1,000), lithium battery upgrade (from £200) |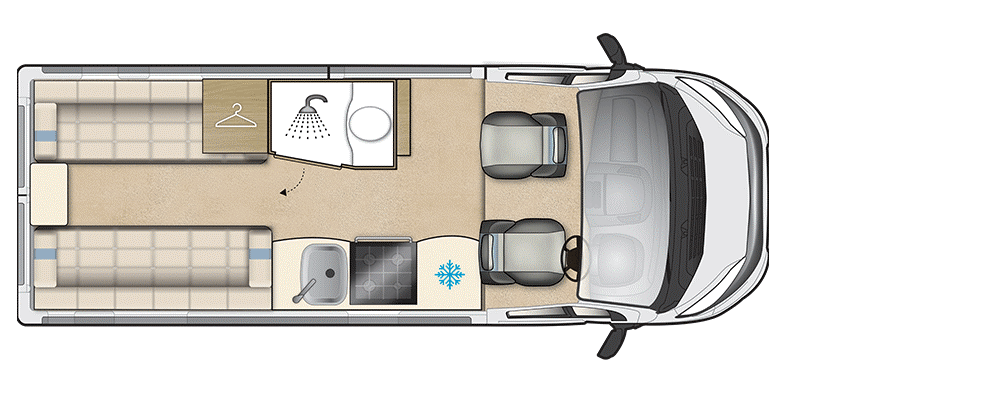 ---
Search our blog
---