Caravan, campervan and motorhome owners who chose to go paperless in 2021 have helped us to raise more and more money for Heart Research UK.
As part of our commitment to helping hearts and caring completely, we donate £1 to the charity every time a new customer opts for an emailed policy rather than receiving their documents through the post.
Paperless Policies keep on giving
In 2021, our "Paperless Policies" campaign raised £18,614 for Heart Research UK, bringing the total amount raised in the last 12 years to a hearty £150,364.
Our Associate Director, Laura Wilby, said we were delighted to have been able to raise such an incredible amount of money in what has continued to be a difficult year for many charities.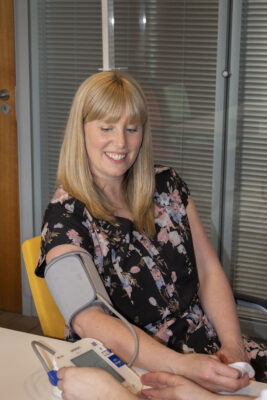 The money will be used to fund a PhD Studentship at the University of Leeds. These studentships give exceptional students the opportunity to gain the knowledge, skills, and expertise needed for a career as a research scientist.
The student will be working on a project which aims to identify which type of platelet becomes stickier in patients with heart disease. Platelets are small blood cells involved in blood clotting. In the long term, this might lead to better treatments to prevent thrombosis and heart attacks.
We lost one of our long-serving employees to heart disease in December 2020 so they're delighted to be funding this research project.
"We're thrilled to be able to support the life-saving work carried out by Heart Research UK to prevent, treat and cure heart disease," said Laura. "And a big thank you to those customers who have helped us to raise so much money by choosing to go paperless."
Kate Bratt-Farrar, CEO at Heart Research UK, said: "We're hugely grateful to have Caravan Guard's continued support through their Paperless Policies initiative. They've raised a fantastic sum over the last 12 years and we're looking forward to the great things we can accomplish with their help in the future."
This announcement comes during Heart Month in February. Heart Research UK is working hard to raise awareness of the fact that coronary heart disease is one of the single biggest killers. As a part of Heart Month, they've launched a heart information hub on their website.
Visit www.caravanguard.co.uk or call 01422 396 777 to buy your paperless caravan, campervan, or motorhome insurance policy.
Search our blog
---