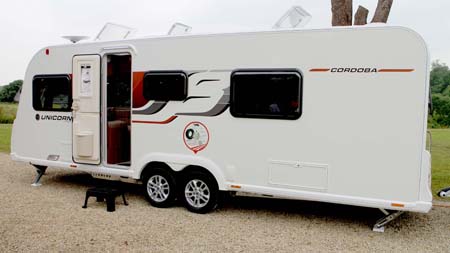 The third generation of Bailey Unicorn caravans will be arriving at Bailey retailers towards the end of August, but a scoop of journalists had the pleasure of viewing the eight model line-up in mid-July. Would there be many changes to the very successful second generation? Surely just a simple make-over was necessary? How wrong we were.

The first changes to be seen were the introduction of a polar white GRP outer skin, flush-fit impact resistant front and rear bumpers plus new graphics. Then we noted a roof mounted 100 watt solar panel and the external BBQ point on the offside.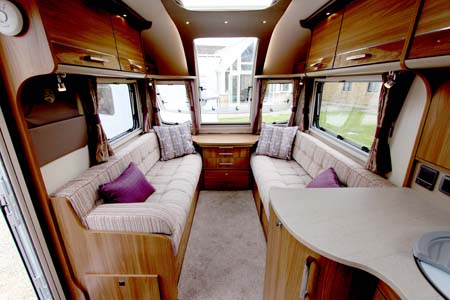 All models feature a new AL-KO one piece galvanised steel chassis, braking and running gear, AL-KO ATC trailer control, AL-KO AKS 3004 stabiliser, AL-KO shock absorbers, and a new TRACKER Retrieve. Also included are WSL laser balanced alloy wheels and anti-tamper WSL safety bolts. Single axle models have an AL-KO Secure portable wheel lock whilst the three twin-axle models have two. When insuring a new Unicorn caravan, owners will be pleased to learn that the standard fit TRACKER Retrieve system, the AL-KO Secure wheel lock and AL-KO ATC will qualify for sizeable premiums savings.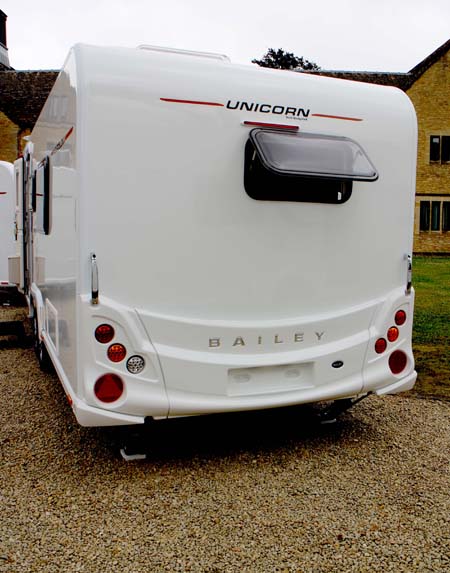 A first in caravan manufacturing is that each new Unicorn caravan comes with factory fitted internal sensors in the wheels, TyrePalTPMS Ready tyre pressure monitoring system. The owner can buy the monitor which will display the pressure and temperature of tyres on a continuous basis whilst driving and gives an audible warning in the event of air loss, high or low pressure or high temperature.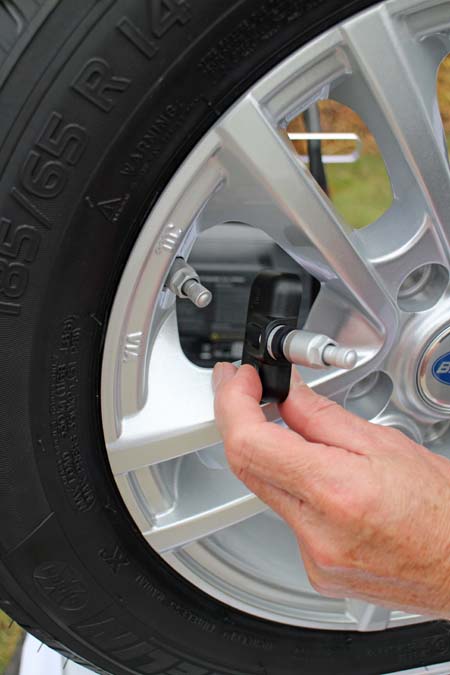 On the inside, the leisure battery locker has been moved and it now centrally located under the floor, with easy access. A new Alde Hydronic Compact 3020 radiator and water heating system with a touch screen user friendly control panel is complemented by a new panel radiator in the bathrooms. Angled backrests and seat ventilation boards have been added to improve the air flow and thus improve the efficiency of the heating system.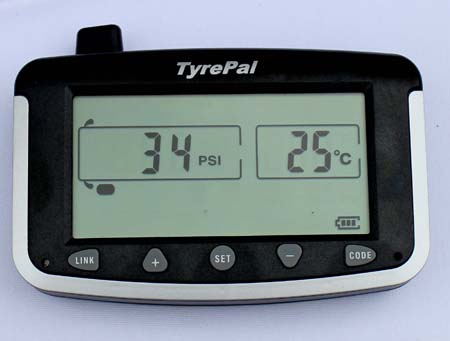 Shower tray size has been increased by 25%, bathrooms are marginally increased in size and up to 15% increase in floor space has been achieved in the living and bedroom areas. Kitchens have benefited from Bailey's radical design overview with up to 10% more worktop space, largely thanks to a drop-down worktop extension and a reduction in the size of the sink, which is now circular in shape.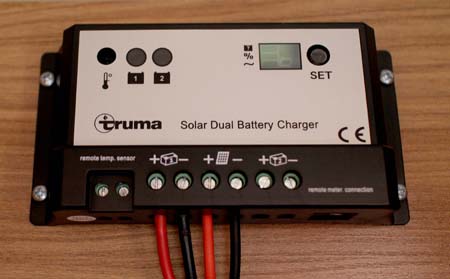 A very notable feature is the new Dometic 133 litre tower refrigerator in the single axle models, with shelves that do extend to the back wall of the fridge; the fridge is exclusive to Bailey and will make a welcome change for those who are fed-up with having to kneel on the floor to load the fridge or to reach the bacon that has slipped down the back of a shelf. Twin axle models retain the Dometic 190 litre fridge-freezer.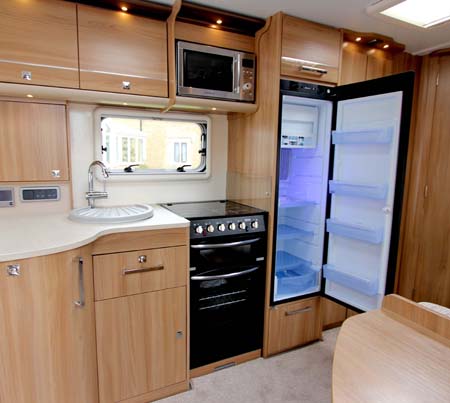 There are two soft furnishing schemes; unsurprisingly Kensington, the standard colour scheme, has lavender and heliotrope as contrasts which gives a contemporary look whilst the optional Trafalgar, is a little more conservative but both harmonise well with the Mendip Ash furniture finish. Drop-in carpets are now a heavier duty than in previous models and the vinyl floor covering is more robust than ever.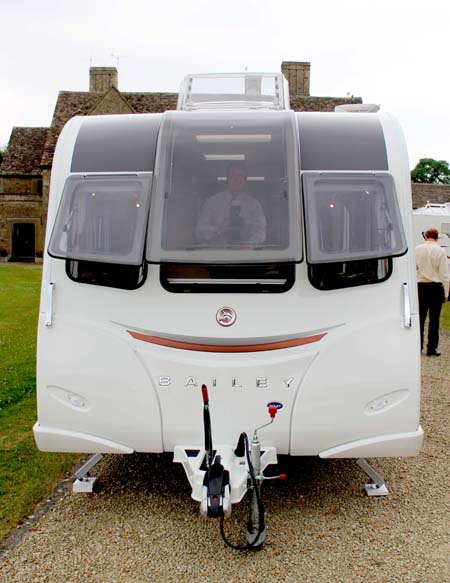 A new faux leather surround has been fitted around the vertical skylight and has integral ambient and task lighting.
And so with these changes we expected a price hike; again an incorrect assumption as prices have only been increased by a staggering 0.6% which averages at £142 per model.
All models in the Unicorn series 3 range:
Unicorn Seville; two-berth end bathroom £19,525.00
Unicorn Madrid; three-berth end bathroom £20, 645.00
Unicorn Valencia; four-berth end bathroom £20,645.00
Unicorn Vigo; four-berth transverse bed, end bathroom £20 795.00
Unicorn Cadiz; four-berth twin bed with end bathroom £20,745.00
Unicorn Barcelona; twin axle four-berth end bathroom £22,685.00
Unicorn Cartagena; twin axle transverse bed, end bathroom £22,795.00
Unicorn Cordoba; twin axle, twin bed end bathroom £22,795.00
Visit the Bailey website for more information.
Cost to insure: *
---
factfile
| | |
| --- | --- |
| Model | |
| Base vehicle | |
| Axle type | |
| Dimensions | |
| Shipping length | |
| RRP | |
---
Search our blog
---