The recent bad weather has caused all kinds of problems for caravan and motorhome owners, but when part of a 30ft tree landed on top of his caravan, one Caravan Guard customer was relieved to discover that his caravan cover had saved the day!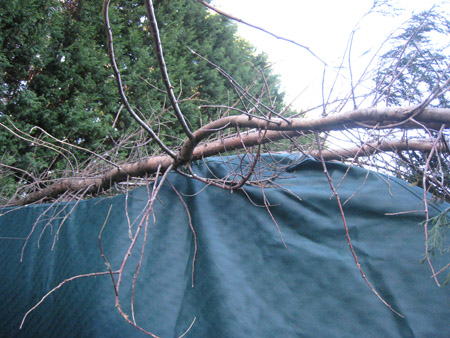 Mike Wild from Manchester received a phone call from his caravan storage facility late on a Thursday afternoon in February and was shocked to learn that huge Leylandii tree branch had landed on the roof of his Bailey Alu-Tech during a storm.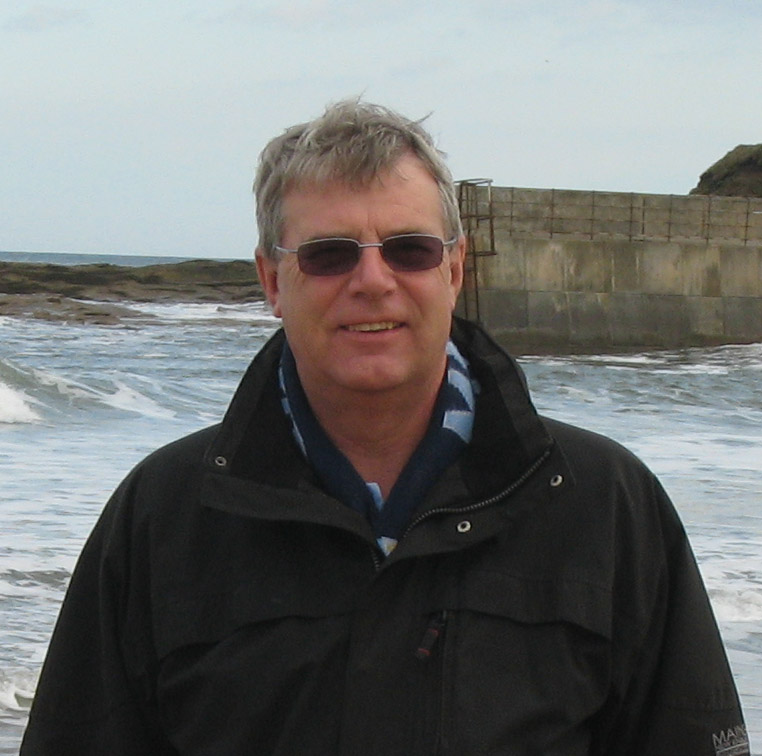 Of the 150 vans stored at facility, Mike's was one of the three unlucky ones hit by fallen branches.
Fortunately for Mike though, he had a Pro-Tec cover fitted around his caravan.
He tells us, "At first glance I thought the damage would be considerable as the branch had dropped from about 15 feet up! We couldn't assess the damage to the van immediately as we needed a crane to remove the branch."
In view of the storms, tree surgeons in the area were in high demand attending to trees that had been strewn into the road and on top of houses. This meant there would be delay of least 24 hours, if not longer, until the branch could be lifted off.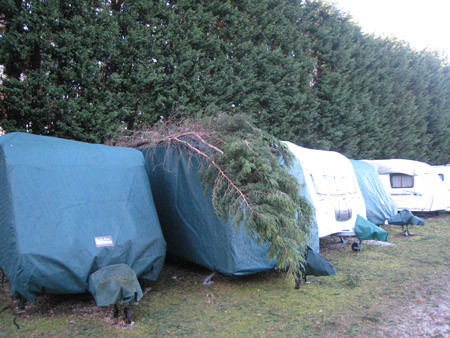 "In light of this and the potential need to get the van assessed and repaired as soon as possible I rang my insurer Caravan Guard and started the claims process," Mike explains.
"I was convinced that at the very least it would need a new roof and this would be a factory recall job rather than a dealer repair as it is a Bailey Alu-Tech design where the roof and front are one piece."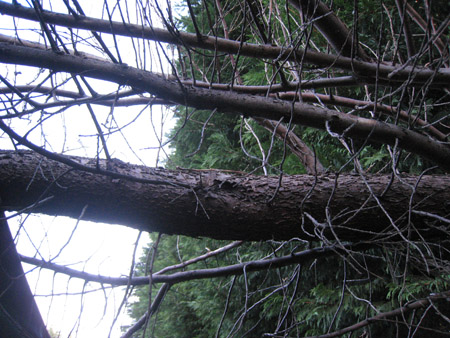 The branch was removed the following day. When Mike returned he removed the Pro-Tec cover to assess the damage. He feared the worst for the  caravan's roof, aerial and the back and side panels.
"To my immense relief there was no obvious damage to the caravan at all. I hitched the van up, took it home as it was due its annual service the next day."
An NCC Approved Workshop Scheme caravan service engineer also checked the caravan and confirmed that as far as he could see as well there was no damage to the integrity of the structure of the van.
There was some damage to the Pro-Tec cover; two rips, one about eight inches long, the other a small right angle tear of about half an inch.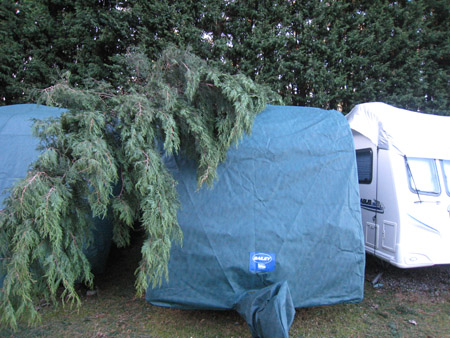 "To say I was relieved was an understatement. A couple of repairable tears in a cover were a small price to pay bearing in mind what could have happened."
Mike credits Bailey's Alu-Tech construction for helping to keep the caravan from harm but says that it was the Pro-Tec cover that protected the Bailey from the impact and protected the roof from any large dents or splits.
Pro-Tec Sales Director, Keith Proctor tells us, "Our covers are designed to protect against rain, dirt and UV damage and of course leaves and tree sap, though we never suspected that it could hold off such a huge branch from 15 feet up! We're thrilled to hear that the cover and the fantastic Alu-Tech body managed to save one of our customers what could have cost quite a considerable bit of cash."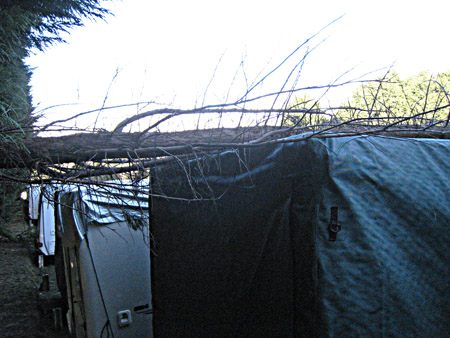 Head of Caravan Guard Claims Liaison Teresa Smith added, "Having incurred quite a number of panel damage claims for caravans affected by strong winds in recent months, we were mightily impressed with how well the caravan cover and caravan construction prevented the caravan from damage especially considering the size of the branch that landed on its roof."
Mike was able to repair the caravan cover himself using the spare material and glue that's included with any Pro-Tec cover.
"So overall no damage, I'm one happy caravanner!"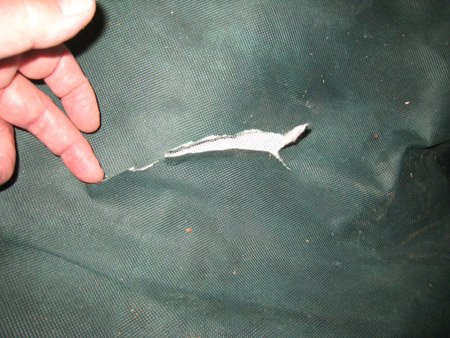 Check out our recent article on the benefits of caravan covers for more information.
Cost to insure: *
---
factfile
| | |
| --- | --- |
| Model | |
| Base vehicle | |
| Axle type | |
| Dimensions | |
| Shipping length | |
| RRP | |
---
Search our blog
---