Triple Paralympic gold medallist Hannah Cockroft thanked Caravan Guard for sponsoring her from the very start of her medal-winning career.
Just a week after returning from the 2016 Rio Paralympics, "Hurricane Hannah" invited us to a celebration lunch.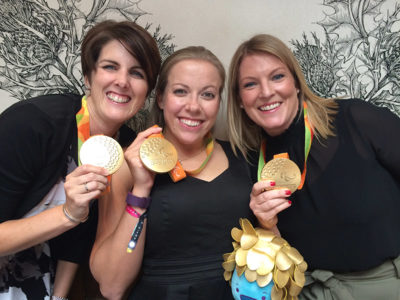 The 24-year-old wheelchair racer shared her Paralympic stories and her delight at bringing home three gold medals, as well as breaking a word record in the T34 400m race.
Hannah also gave her heartfelt thanks to all her sponsors for their support – singling out Caravan Guard for being behind her from the start.
We have sponsored Hannah for the last seven years, helping her to pay for her racing wheelchair, as well as replacement wheels, tyres, gloves, speedometers, physio and travel expenses to competitions.
"Caravan Guard has supported me from the very start and I'm very grateful for that," said Hannah.
She showed off her latest trio of gold medals and Paralympic mascots from the Rio games after Hannah won the T34, 100, 400m and 800m races.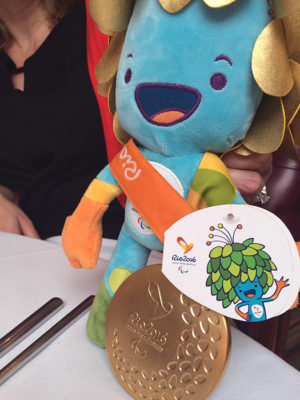 And Hannah recounted the tremendous support she got in Rio as she led the 800m race throughout and crossed the finish line to the crowds chanting her name.
"That was probably the best moment for me and spurred me on to the very end," added Hannah.
Caravan Guard Director, Louise Menzies, said it was an honour to join Hannah and celebrate her amazing achievements.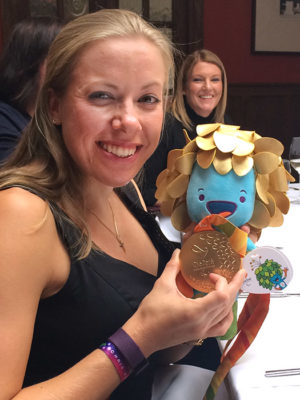 "We're so proud to have sponsored Hannah through two hugely successful Paralympic games and World Championships," said Louise. "Hannah is such an inspiration and has continued to delight everyone with her sporting success as well as being a positive advocate for disability sport."
Cost to insure: *
---
factfile
| | |
| --- | --- |
| Model | |
| Base vehicle | |
| Axle type | |
| Dimensions | |
| Shipping length | |
| RRP | |
---
Search our blog
---