If you're wanting to cut the cost of caravanning then less really is more…!
Here we look at some simple ways of reducing the costs by looking at the weight of your caravan, plus how you drive, insure and look after your outfit.
Watch the weight

The less weight your car has to pull the more money you'll save at the petrol pump. Watch the weight by getting rid of excess equipment, supplies and luggage – you'll see your fuel economy increase if you're pulling less weight. If you haven't used something in the last year then take it out of the 'van – it's probably not needed for your trip!
Also, don't fill up any water containers before you travel and do your shopping when you're closer to the campsite or after you've pitched up.
Put it on the roof!
A car roofbox could save you some money on having to buy a bigger caravan for all your caravanning gear or a larger car to pack it all in.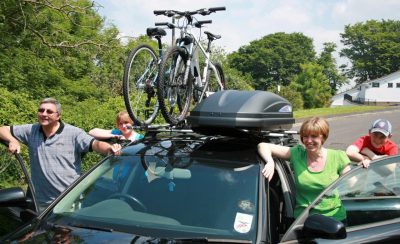 Plus it will make your outfit more stable, reducing the chances of an accident and insurance claim.
Choose a lightweight caravan
The technology is out there to allow manufacturers to make lighter caravans and more aerodynamic.
A lightweight caravan will help with fuel economy but also means you won't have to run a big gas guzzling towcar. Elddis produce their lightweight Xplore range with their 6 berth 586 model having a Maximum Technically Permissible Laden Mass (MPTLM) of just 1350kg.
Swift Group point out "The drag of the tow car and caravan can have a signifcant effect on fuel consumption", and that's why they work with consultants to the formula one industry to improve aerodynamics on their models. In 2013 they announced that its Conqueror range had "13% lower non-dimensional drag than a leading competitor caravan" when being towed by a typical family estate tow car (source Swift Group.)
Is your tow car fuel efficient?
A fuel efficient tow car will also cut down on costs at the pumps and save you money every time you travel. But make sure it's powerful enough to be able to tow your caravan with all your kit onboard.
Drive smart
As well as slimming down the caravan's weight and choosing a fuel efficient tow car, simple measures such as increasing tyre pressure can make a difference to your fuel economy. Plus having the right pressure for the weight you're carrying will make you safer on the road.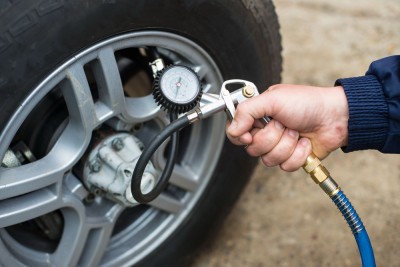 Driving smoothly through the gears can make a real impact on fuel economy too – stop-go driving will burn up fuel quickly! Don't be tempted to drive at the same speed you would when not towing, and avoid accelerating quickly and heavy braking. By anticipating a long way ahead you can avoid unnecessary braking.
Having a cruise control on your car is a great way to keep to a steady speed on open and flat roads – but don't use it if you're driving through hilly areas, as the engine will struggle to maintain the set speed and burn that fuel quickly!
Regular servicing
Getting your engine checked and serviced regularly will make sure your tow car is running at its most efficient. Similarly, having your caravan serviced annually will also guarantee your unit is in tip top condition, with everything running smoothly, efficiently, and helping to maintain safer towing.
Choose the right level of insurance
Make sure you don't pay for too much cover when taking out your caravan insurance. For example, if you're not planning on caravanning on the continent then don't take out extended European cover. If you insure caravan on a "market value" basis, do make sure you review your sums insured each renewal so you're not paying a premium against a value that's more than the caravan is actually worth.
Claim free towing, will also earn you a no claims discount, and an introductory discount could be available if you have experience of towing or driving a larger vehicle.
Increasing the excess you're willing to pay in the event of a claim when you take out your policy can also save you a few pounds.
Safety and security insurance discounts
Those essential annual caravan insurance costs can also be reduced if you know where the discounts apply. We reward the safety and security conscious caravanner who fits safety or security devices or invests in secure storage.
Secure storage – Extra security measures, such as having 24 hour locked gates or a security post on your drive at home can save you money. Storage sites with CCTV, 24-hour access control, on-site security and perimeter fencing can also save you up to 10% on your insurance premium.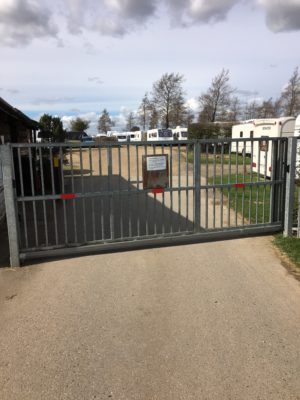 An approved tracking device will get you 15% off your insurance premium and will help recover your caravan quickly if it's ever stolen. An alarm will also attract a 5% discount and act as a deterrent to thieves and an approved axle wheel lock, such as AL-KO Secure attracts a 10% discount.
A reversing camera or sensor will earn you a 5% discount with Caravan Guard – also helping to prevent a manoeuvring mishap and keep costly repair bills down!
Plus we offer 5% discounts for electronic anti-snaking devices, security marking, and tyre safety products, such as Tyron bands, tyre pressure monitors and tyre sealant.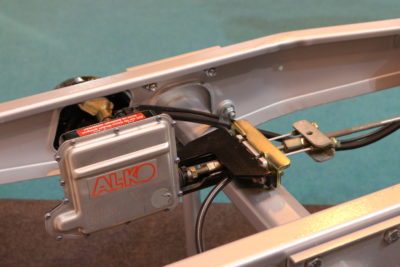 Our quote system automatically applies a 10% discount for caravanners over 30 years old.
To find out more about our caravan insurance discounts click here.
Discounts are subject to underwriting terms and conditions and minimum premiums apply.
Over to you…
Have you got any other cash-busting tips to share? Let us and our readers know in the comments box below.
Cost to insure: *
---
factfile
| | |
| --- | --- |
| Model | |
| Base vehicle | |
| Axle type | |
| Dimensions | |
| Shipping length | |
| RRP | |
---
Search our blog
---