Reversing your caravan is probably one of the things you need to practice the most and is often done under the watchful eye of fellow caravanners when you're pitching up!
In last month's community poll we asked caravanners if they use a bit of help when reversing their unit or if they go it alone and take it slow.
Here are the caravan reversing aid results…
The majority of people who voted, relied on their passenger to help when reversing their caravan, with 52 per cent either using signals or shouting from their passenger to guide them and another two per cent using a walkie talkie.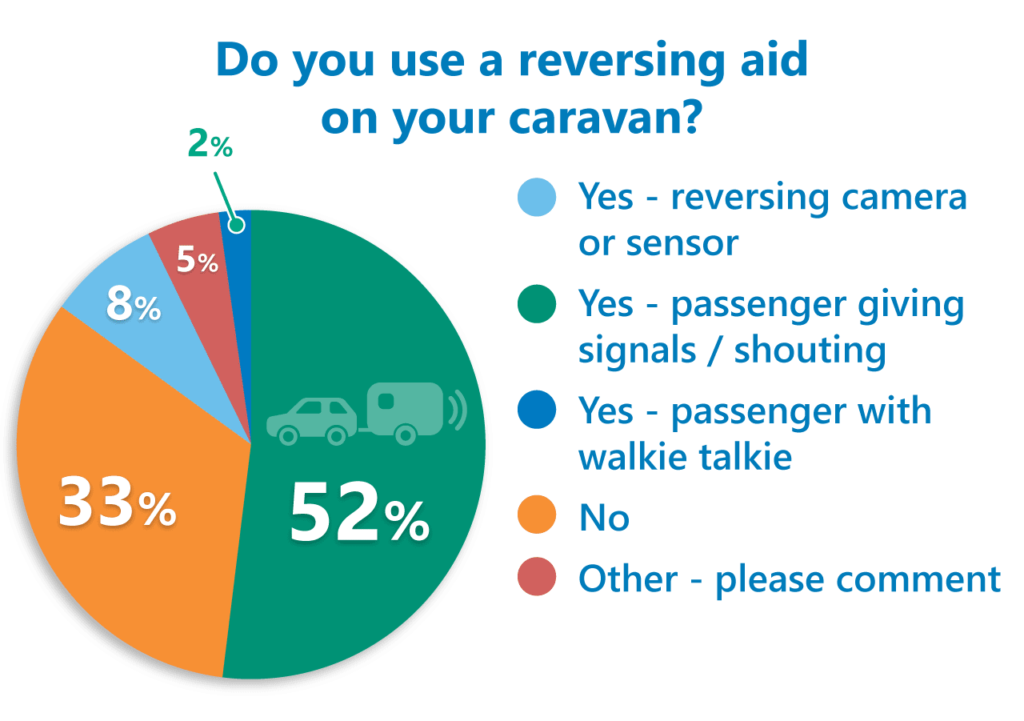 A third of voters said they didn't use any kind of reversing aid or help and some did comment that caravan reversing was an art and takes plenty of practice.
Only eight per cent of caravanners who voted said they used a reversing camera or sensor. (Don't forget we do offer a caravan insurance discount for reversing cameras or sensors!)
Five per cent voted for "other" and judging by the comments it seems that a motor mover is very handy when it comes to caravan reversing, particularly to make those last final adjustments, or if backing into a tight space or driveway.
Your comments…
Dave Winson and Geoff Porter told us that they use the motor mover to pitch their caravan.
"It's then inch perfect especially when having to fit the Al-Ko Secure wheel lock and when moving to the storage area at home," commented Dave.
Geoff has a steep drive at home, with little room for error, so uses the motor mover to park up his caravan.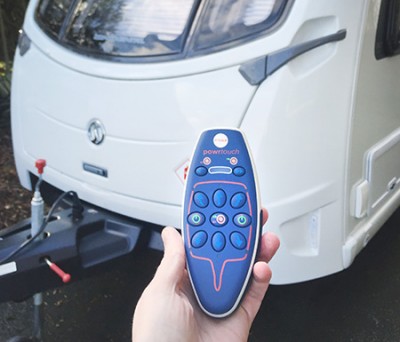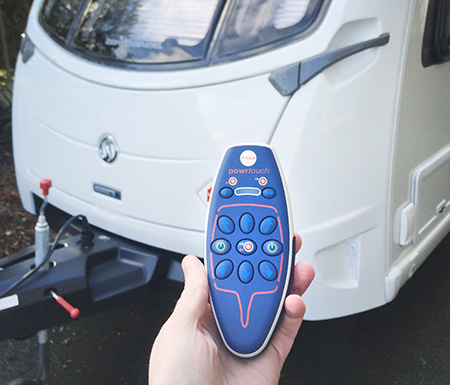 "I have done it without the motor mover but it doesn't do my clutch any good," said Geoff. "My passenger can't help, she has very limited mobility so doesn't leave the car. On sites, I reverse onto the pitch and if I'm more than six inches out, again I use the motor mover. Of course when all of us reverse we do use an aid, a mirror. I don't have a reversing camera or sensors on the caravan, this isn't to say that some would find these things useful and as I've not personally tried them I personally don't know just how effective or useful they are."
Steve Bell didn't think a reversing camera would help if you were nervous about backing up.
"Reversing is an art – some people can but some people can't – if you need help please ask someone to watch your back," he said. "I think trying to watch a camera could cause more problems if you are nervous about reversing."
Paul Lander has a motor mover on his caravan but prefers to reverse with the caravan hitched up to the car so he can "keep his eye in" and keep on practising.
"You never know when a situation may arise that the van has to stay attached to do your manoeuvre! I find the reserving camera on my car very useful and this suggests that likewise if there was one on my 'van it would also be a useful aid," said Paul. "Again, in a situation where the passenger (if you have one) could not or cannot get out of the car to be able to verbally instruct and guide for hazards."
Lone caravanner Fiona Keates does have a caravan reversing camera and finds it invaluable as an extra pair of eyes.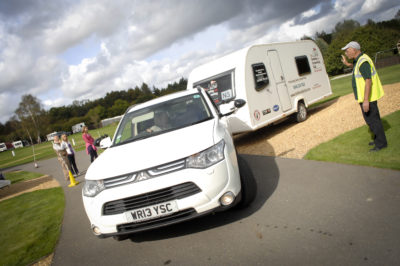 "I retrofitted a camera as I caravan on my own and after some well-meaning stranger helped watch me reverse (three-point turn in a tight spot) and allowed me to hit a gate post damaging the corner I decided it's not worth trusting strangers and needed the extra 'pair of eyes'," said Fiona. "Absolutely invaluable. And despite other comments, as a lone female caravanner for over 10 years and 10s of thousands of miles in UK and Europe, yes I CAN reverse. But some lanes and dead ends are tight to turn around in or reverse out of!
Thanks to everyone who voted and commented. And don't forget to check out our top tips for caravan reversing.
Cost to insure: *
---
factfile
| | |
| --- | --- |
| Model | |
| Base vehicle | |
| Axle type | |
| Dimensions | |
| Shipping length | |
| RRP | |
---
Search our blog
---