Before setting off on a European adventure, it's worth making sure you're fully up to speed with EU rules, regulation and caravanning legislation – even if you've been caravanning for years.
This guide to caravanning in Europe has all the information you need to know, including details on speed limits, up-to-date towing laws and the equipment you'll need to take with you.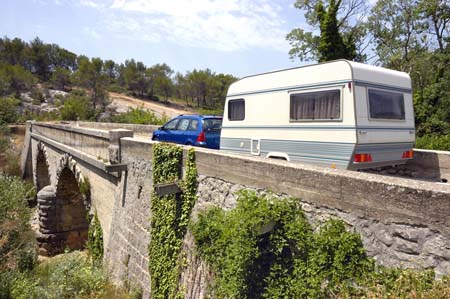 Number 1 – Don't presume you're covered
One of the most important things to check before you tour Europe is whether or not your insurance policy covers you for the duration of your trip. Most policies will provide cover for a set period of time; Caravan Guard for example, offers 180 days European travel (unless you specifically asked us to remove European cover).
If you intend to travel for longer than the duration allocated in your policy, you may need to contact your insurer and extend the number of days travel. Caravan Guard customers can choose to add an additional 60 days – taking them up to 240 days – for a small fee.  Caravan Guard customers, if you're not sure what cover you selected, it's worth checking your policy's insurance schedule to see how much European cover you have on your policy.
If an incident occurs outside of the allocated period of European cover you may not be covered in the event of a claim.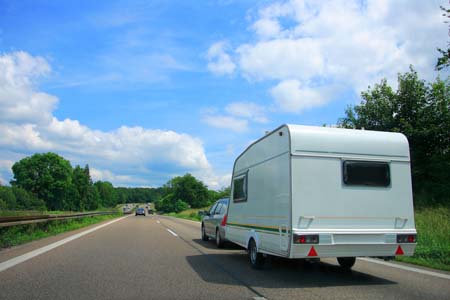 Number 2 – Know your speed limits
Speed limits in some European countries can be different to what you're used to. The Autobahn for example – Germany's main motorway – operates without a maximum speed limit for cars although when towing a caravan there is a limit of 80kph.
It's worth familiarising yourself with the country's limits before you travel. The speed limit on a motorway in Belgium is 74mph/120km/h, whilst many bordering countries have a reduced motorway limit of 50mph/80kph.
In France, permitted speed limits vary depending on your towing weight. Those towing a combination weight over 3.5 tonnes can travel up to 80km/h on single carriageways and up to 90 km/h on dual carriageways and motorways. There are in fact two speed limits for motorways and dual carriageways in France: the lower one should be obeyed in wet weather – and always by drivers who have held a licence for less than two years.
Remember to display a GB sticker mark where possible.
Go Motorhoming has published a guide detailing European speed limits for caravans and motorhomes.
Remember to take extra attention of road signs and if in doubt, ask the locals!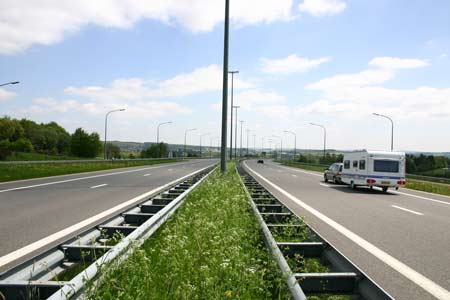 Number 3 – Carry the right equipment
The rules of the road in most European countries are generally the same as here in the UK (apart from driving on the opposite side of the road!). That said some countries require you to carry certain equipment with you when you travel to ensure your safety in the event of an accident or breakdown.
Usually they include a first aid kit, warning triangle, spare bulbs and your vehicle registration documents. Some countries, such as France also require high-visibility waistcoats or jackets to be carried. Drivers in France are still theoretically required to carry a self-test breathalyser when driving in France but there is no current legislation demanding a fine for non-compliance.
Although not compulsory it's recommended that you carry a fire extinguisher when in Denmark, Norway, Sweden and Belgium.
Consider carrying a spare wheel as you may find it hard to find UK tyre sizes in Europe. Carry a jack too!
For a full list of what equipment is needed in which countries, check out the compulsory equipment guide.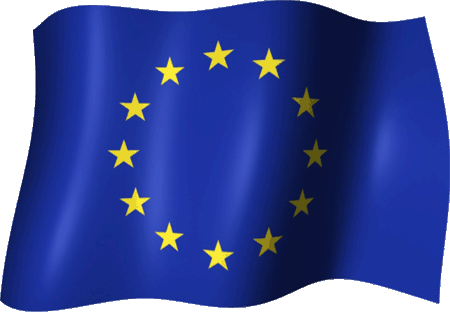 Number 4 – Have the correct documentation to hand
Regardless of which a part of Europe you're travelling to, as a generally rule we recommend that you carry the following documents  for your car and caravan or trailer to prove ownership:
Driver's licence
Original vehicle registration document (V5)
Insurance certificate (Need insurance? get a caravan insurance quote)
Passport
Driving licence paper counterpart (for those without a photocard licence)
Number 5 – Keep up to date with European legislation
Every country in Europe has its own driving law and legislation. Here's a snap shot of the rules you can expect to see in a few of the most popular caravanning destinations.
France
The French are particularly strict when it comes to enforcing speeding fines. If you are caught speeding you will be asked to pay heavy on-the-spot cash fines.
French Police also have the right to confiscate your UK driving licence if you break any French driving laws. If there isn't an alternative driver available, this could lead to the tow vehicle and the caravan being impounded.
You cannot overtake on French roads that show a single continuous white line – this is the equivalent to a double white line in the UK.
French citizens towing are also required to display 80 and 90 stickers to the bottom left-hand corner of the tow vehicle or caravan. Although this law only applies to French 'residents', it's recommend that UK Drivers follow suit to avoid being stopped and potentially questioned by the local police.
It's believed that French Police are working to triple the number of mobile speed cameras. These vehicles are usually white Renault Megane estates – not the usual Gendarmarie blue!  The cameras are often covertly fitted to the lower front and rears of these vehicles. They can detect offences relating to overtaking and oncoming vehicles both whilst static and on the move.
If you hire a vehicle in France and the vehicle is identified as committing an offence during that period then the fine will be recorded against the hirer – they will not as yet be enforceable in the UK but most hire companies will forward the fine information to the hirer. The offence will be logged against the name and they will almost certainly alert against Passport checks as motorists pass through border checks.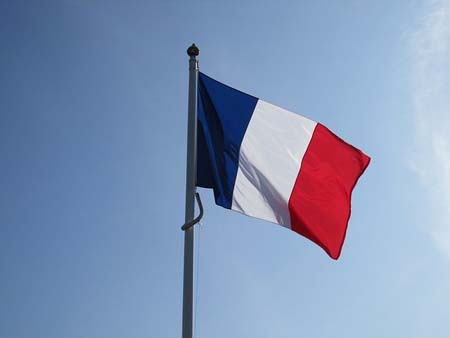 Spain
It's a legal requirement to carry two red warning triangles when towing in Spain. They should be placed in front of and behind the towing unit in an accident or breakdown scenario.
You should be extra vigilant of thieves who target foreign-registered vehicles; caravans are hot commodity in Spain. Be wary of anyone who offers to help you at the roadside.
Belgium
Always give priority to vehicles joining the road from the right, even if they appear to have stopped at a junction or to give way to cyclists or pedestrians.
Fines in Belgium are notoriously high. The penalty for exceeding the speed limit by 40km/h can be up to €2,750 which works out at £2,204! Drivers who are unable to pay on-the-spot fines risk having their vehicle impounded.
Italy
Use dipped headlights during the day when travelling on motorways and major roads.
Always wear a reflective safety jacket if you are standing with, inspecting or repairing your vehicle on a public highway.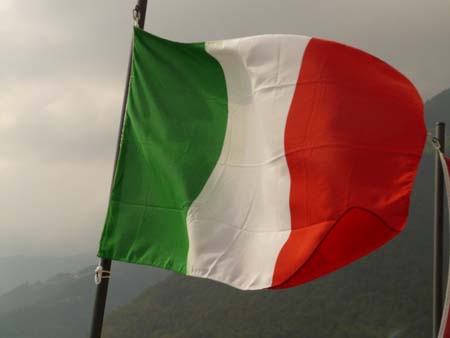 Netherlands
Be aware of trams, they have right of way in the Netherlands. If a tram or a bus stops in the middle of the road to allow passengers on and off, you must stop.
Take extra care at roundabouts – on some you have the right of way but on others the right of way must be given to vehicles on the approach.
For more information on towing a caravan in Europe, or to stay up-to-date with the latest legislation, visit the Driving Abroad page on the Gov.UK website
What's your experience of towing a caravan in Europe? Is there anything your fellow caravanners would find useful to know? Share your story using the comment box below. 
Cost to insure: *
---
factfile
| | |
| --- | --- |
| Model | |
| Base vehicle | |
| Axle type | |
| Dimensions | |
| Shipping length | |
| RRP | |
---
Search our blog
---