When thinking about a holiday in a caravan, you'd be forgiven for thinking of hillside views, woodland retreats, lakeside lounging or the campsites near the seaside and sandy beaches.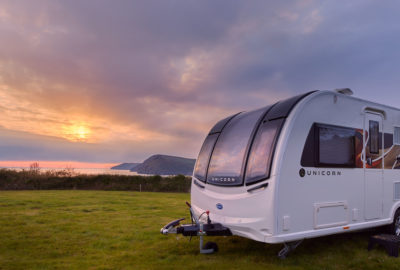 But how about a city break in your caravan? Finding campsites near cities is easier than you think, and not just in the UK!
City caravanning breaks can be just as relaxing and especially in the winter around Christmas time with all the decorations, lights and the many festive markets that pop up. Or a city break can be ideal at any time of year to take in a bit of culture or enjoy the many events of offer.
Caravan Guard insurance customer, James and Katy, aka The Wobble Boxers recently we completed a bucket list caravanning location – London!
"We like taking our caravan to places off the usual caravan beaten track!" said James. "But London is bit of a chalk and cheese bucket list item – to take the caravan around London sight-seeing and get photos taken at famous landmarks.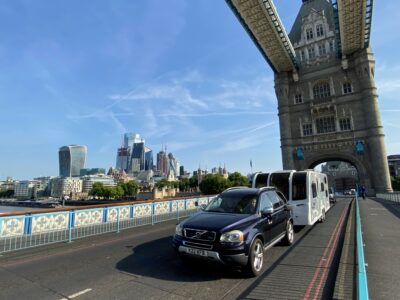 "I have always vowed never to drive into London. I would much rather drive up a snowy mountain pass! But when a friend moved house to an apartment in London's city centre and invited us down with the caravan to stay in his underground car park, we couldn't say no!"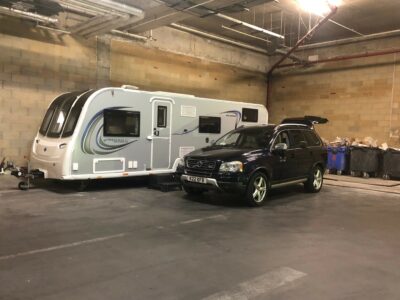 The wobble boxers formed a plan to visit him so they could put a big tick next to that bucket list item.
"With his knowledge of London, we set off one Friday afternoon after work to arrive in the city at 6 pm after the congestion charge fees get dropped," added James.
During their whistlestop city caravanning tour they visited many well-known landmarks such as Buckingham Palace, Nelson's Column, Harrods and Knightsbridge – to name a few.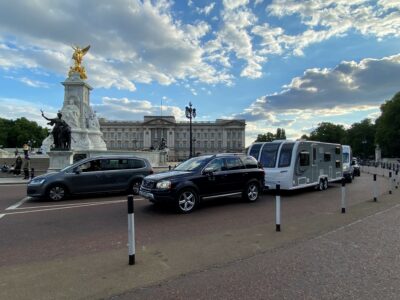 "Even a Black Taxi Cab driver commented on how nice it was to see something different going around London!"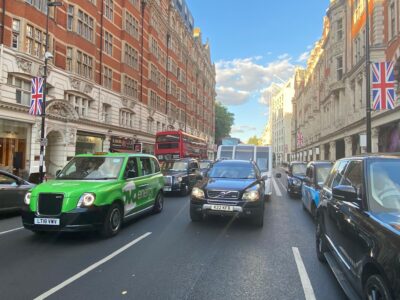 The Sunday was an early start at 6am to capture more famous places before the city woke up.
"London never sleeps, but it does doze!" said James. "Big Ben, Tower Bridge, Piccadilly Circus, the Natural History Museum, and many more places were in our sights!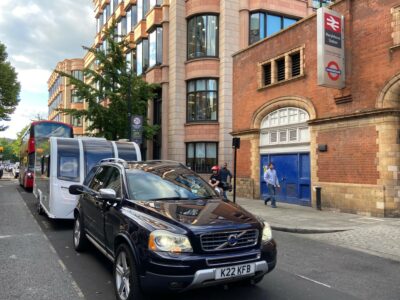 "I must confess that we did have sweaty palms and the nerves were there as we entered the "Big Smoke" but knowing we have great caravan insurance cover in case I misjudged a red bus,  a Tube Station sign, a black cab or a narrow turning, was good to know in case of any mishaps."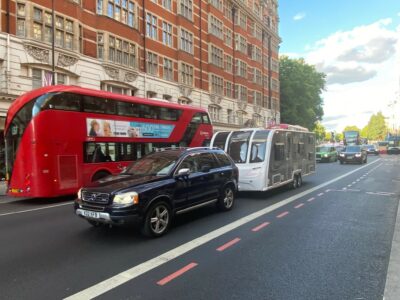 If you don't have a friend with an underground car park or city centre parking for a caravan and tow car, and don't fancy driving through the city streets, here are some other places the Wobble Boxers have found around the UK and Europe for a city caravanning adventure.
There are more campsites near cities than you might think. For example, London has the choice of Crystal Palace campsite  (within the low emission zone) and Abbey Wood. Both easily accessible to train stations so you can hop into the city. Or if you don't like the idea of driving deep into London, Alderstead Heath is just off the M23 within the boundaries of the M25 and a short drive to a station.
Even Birmingham, Bristol, York, Edinburgh all have campsites near the city centre with easy public transport access. Using commercial sites also gives the added advantage of their local knowledge and many will have leaflets for city or nearby attractions, plus things to do and pop up events.
With European cover on their Caravan Guard caravan insurance policy, the Wobble Boxers have visited other cities across Europe: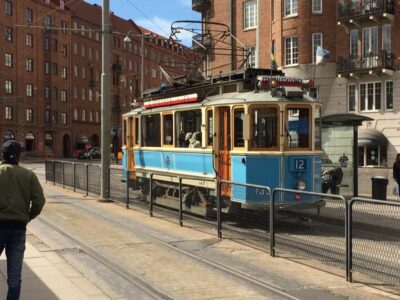 Gothenburg in Sweden has Camping Liseburg in the city centre with a tram a five minute walk away direct into the heart of the city.
"We took advantage of their city pass which enabled us to use the trams, buses and water buses that can take you to the Archipelagos Islands," said James.
A popular city for caravanners to visit is Paris. Away from the famous Paris Pèriphèrique is a wonderful site set in a huge country park.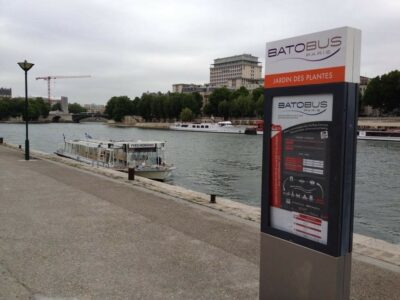 "Camping Jablines is the site to visit. The local take away company even delivers to your pitch! Getting into Paris couldn't be easier with a bus directly to Disney Land and from there a double decker train into Paris," said Katy.
So, caravanning really can be wherever your imagination takes you and can cover all interests, be it city life, countryside scenery, mountain skiing or beachside!
Where have your city caravanning adventures taken you? We'd love to hear your stories. Simply comment in the box below.
Cost to insure: *
---
factfile
| | |
| --- | --- |
| Model | |
| Base vehicle | |
| Axle type | |
| Dimensions | |
| Shipping length | |
| RRP | |
---
Search our blog
---