We know many of you love your caravan motor mover and couldn't imagine pitching or parking up without one. And in a recent poll many of you shared stories about how it made light work of parking up your caravan at home, pitching up on site or putting the 'van away into storage – particularly if space is tight!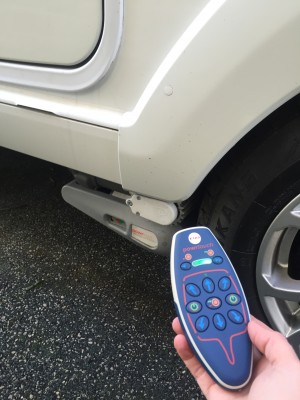 But when manoeuvring your caravan with a motor mover on the open road and in public spaces you have to have your wits about you as it does come with an element of risk. We look at some of those risky scenarios that could lead to an insurance claim and explain what you're covered for.
Here at Caravan Guard, we mainly handle claims for damage caused to the motor mover when touring, as well as accidental damage claims when the caravan has slipped off the mover's rollers, or the handbrake hasn't been put on after the mover's rollers have been disengaged!
Whilst relatively uncommon, there could also be situations where the use of a motor mover could accidentally cause damage to someone else's car or property, particularly when moving and steering the caravan on a public highway from or on to your driveway. For example, a caravanner might not see a car approaching and could hit it with the unhitched caravan, or could even cause damage to a parked vehicle if trying to move the van off the street onto tight driveway.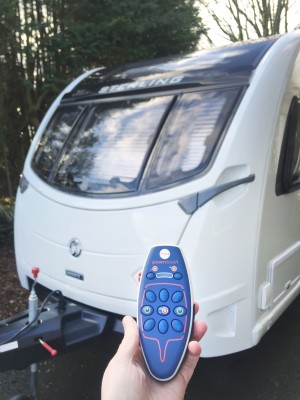 Caravan Guard's touring caravan insurance provides that extra reassurance in that we would pick up the repair bill for such accidents under the public liability section of the policy.
Moving the caravan into place can be a nervous operation and similar accidents could also happen on a storage site or on the campsite if there's a lapse of concentration resulting in damage to someone else's caravan or tow vehicle.
Our specialist caravan insurance would also provide cover should you accidentally injure someone walking behind a moving caravan and they make a claim for personal injury. These types of claims are all covered under the Caravan Guard public liability cover.
Thankfully these accidents are rare and many of the claims we deal with are for accidental damage to the policyholder's property, but it does go to show the importance of making sure you have specialist caravan insurance to cover your motor mover against possible damage, theft or public liability.
It's also important to make sure you include your motor mover's value in your sums insured for your caravan equipment so you are protected in the event of a claim.
Here we bring some top tips on the safe use of your motor mover:
Look after your mover. Your mover is only as good as its power supply. Check your battery is in a good condition.and always follow the manufacturer's guidance and maintenance instructions.
Take care over bumps, ramps, potholes and on petrol station forecourts or near traffic islands. Pulling the caravan over these could cause damage to your mover – we've seen the claims!
Make sure there's nothing in the way of the caravan and don't forget to take the caravan handbrake off before you start to use the mover.
Also, don't forget to put the handbrake back on when the caravan is where you want it and before disengaging the mover's rollers to prevent it from rolling back or forwards! We've handled claims when the caravan has rolled into garages, sheds, walls and even the tow car.
Never allow children or an inexperienced caravanner to use a motor mover.
Whenever possible have someone with you to watch those blind spots around the other side of the caravan.
Take your time and concentrate on the task in hand, making sure you're constantly checking for any obstructions – humans, vehicles, garages and walls!
Look after the remote control and keep it in a safe place – we do handle claims for loss or damage to the remote control!
Over to you…
We love to hear your caravanning stories. Have you had any near misses or incidents when moving your caravan with your motor mover? Feel free to share your stories below.
Search our blog
---