If you're motorhoming in the Spring in the UK you're probably going to get caught in the odd downpour of rain. Wet weather can make for some pretty muddy and testing conditions for your motorhome or campervan.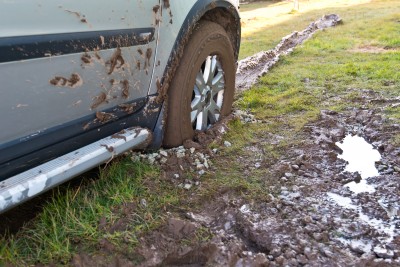 We bring you some top tips on avoiding getting your motorhome stuck in the mud and coping with wet ground.
Be prepared – Know if your vehicle is front or rear wheel drive so in the need of a muddy escape you know where to start! Of course most motorhomes are front wheel drive in the UK but there are some rear wheel drive models on sale.
Check the weather. If heavy rain is forecast or there's been a lot of rain before your trip, it's probably a good idea to carry some track/grip mats or wheel grippers and wheel ramps, especially if you're pitching on the grass. And if you can, park your motorhome's wheels as close to a surfaced road as possible. If you're on-site for a few days and it's looking like a rainy stay then you're motorhome might start out okay but a week on top of soft ground might just end up like a stick in the mud!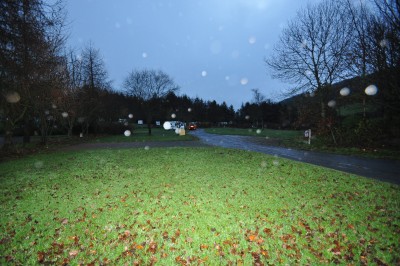 Check out the access to your pitch. Chances are you'll have to drive over a grassed area which can become treacherous when wet. Some sites will have matting to help your vehicle grip but if not, take care so the ground doesn't start to cut up.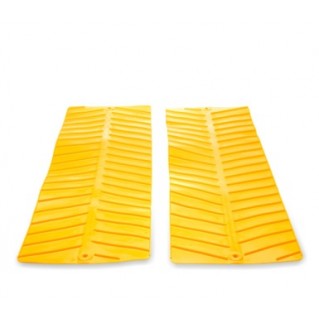 Set your ramps and track mats in the direction of any road on the campsite so when it's time to leave you'll have some momentum for your escape.
Invest in some mud-busting kit. It might make your stay on a wet and soggy campsite a bit more pleasant if you take some flooring for outside the 'van and in the entrance area. There are a range of products available, such as plastic or rubber mats, or interlocking floor tiles and rolls of rubber or plastic flooring, which can be used to create walkways to and from your motorhome or inside your awning when the grass is soft and wet.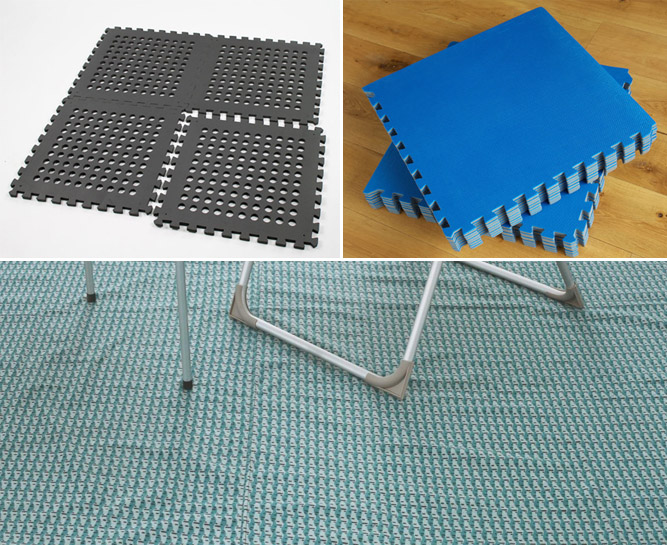 If you find you've got that sinking feeling in a muddy field start by getting the driving wheels on to a track or grip mat or a plank of wood. Interior rubber car mats could also be used to get some traction when stuck in the mud and if you don't have some specialist track or grip mats on board. We've even heard of baking trays or the bottom of bread crates being used to park up on in a muddy field!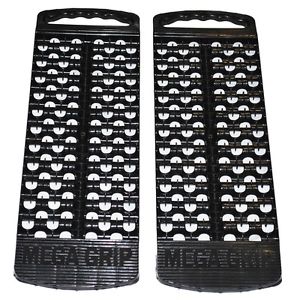 It's important to keep up any momentum to avoid getting stuck and to be patient. Don't think you'll get out of the mud without some kind of traction aid and do be careful not to leave a chewed up camping field. But, don't be afraid to ask for help on site or call your breakdown recovery service.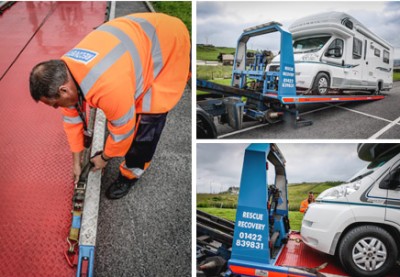 Luckily Caravan Guard's motorhome breakdown cover, included with our motorhome insurance policy, includes stranded in mud recovery whilst in the UK– helping you get your motorhome to firm ground.
(Benefits are correct at the time of publication and are subject to terms and conditions, cover level and underwriting criteria. Click to read policy wording)
Over to you…
Have you got any advice on not getting your motorhome or campervan stuck in the mud that you'd like to pass on or stories to share? Please feel free to comment below.
Cost to insure: *
---
factfile
| | |
| --- | --- |
| Model | |
| Base vehicle | |
| Axle type | |
| Dimensions | |
| Shipping length | |
| RRP | |
---
Search our blog
---