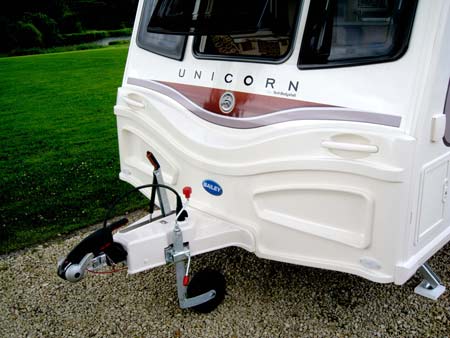 The Bailey Unicorn S2 range has arrived and let there be light. Lots of it, in fact, due to the swanky new vertical front skylight and the lighter weights across the range; up to 100kgs of weight loss has been achieved in some models by use of alternative materials and more advanced design techniques using the patented Alu-Tech body shell.
For example, the Unicorn Cadiz Series 1 had a MTPLM of 1593kgs; it's now 1498kgs and Team Bailey has taken the decision to limit the MTLPM of all its 2013 single axle models to 1500kgs or less, thus making them more accessible to younger drivers, given the driving licence restrictions, and compatible with modern light-weight tow cars.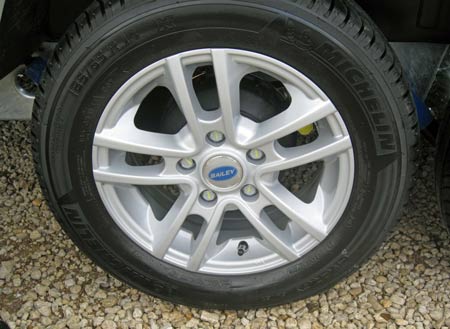 All models feature new 14ins Alloy wheels and a weight-saving new winch operated spare wheel carrier shaves 6kgs of the weight; all very helpful with fuel economy.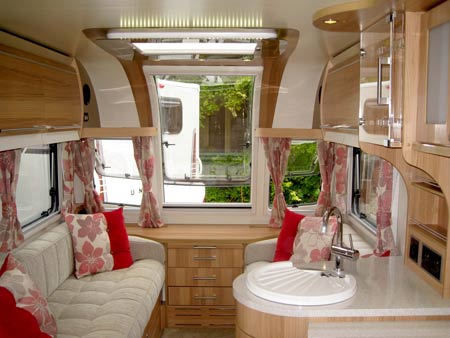 The Walnut frame for the skylight has integral energy saving LED lighting; the two-piece skylight's blinds allow the top blind to be open and let in the light while the rest of the blinds are drawn, so you can wander round in your jim-jams and still enjoy the light. Dare we say sunlight?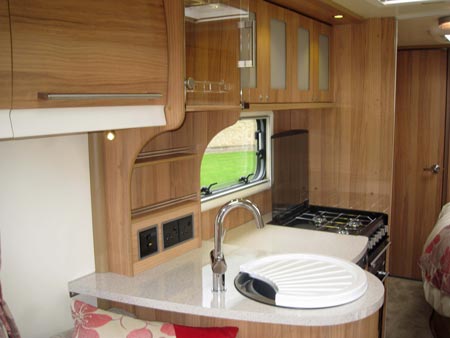 The contemporary style drinks cabinet is a feature, and the recessed three-drawer chest of drawers with a slide out table has a wider than ever front shelf, facilitated by moving the gas bottle locker to a central position. This has reduced the all-important noseweight too; in the Cadiz by whopping 10kgs.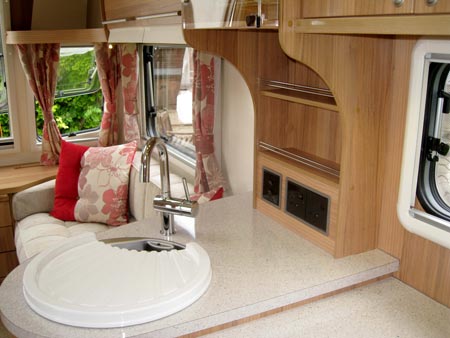 Kitchens have been re-designed and up-graded with a dual fuel hob, more useable work space, more power points and a round sink with a free standing drainer and chopping board which neatly store under the sink when not in use.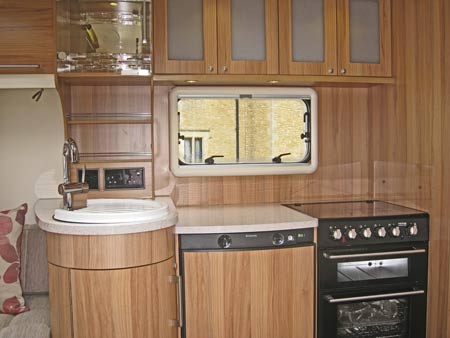 Shower pods have been re-designed and sport sexy looking shower towers, with an integral waterproof light and eco-friendly shower head thus reducing water use.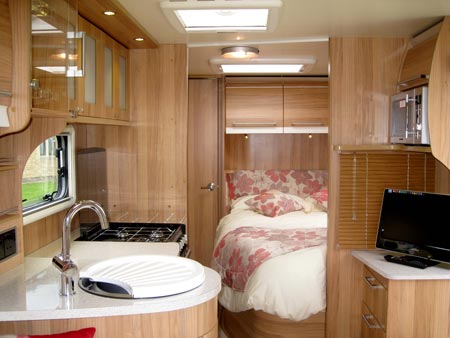 There's enhanced practicality on the exterior too, with a new single sheet impact resistant GRP outer skin and new front and rear integrated bumpers. Bold graphics are stand-out feature and there are now awning channels on each side.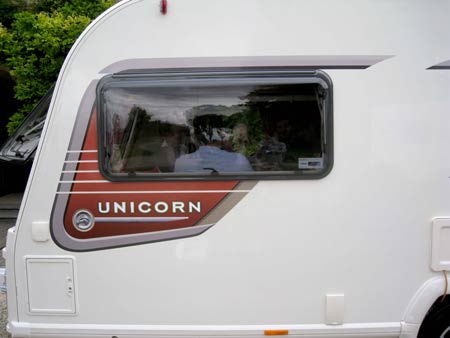 All new Unicorns are fitted with AL-KO Secure, AL-KO ATC, Alarm, TRACKER monitor stolen vehicle recovery system, new high performance Michelin branded tyres and a new high security door lock. Having such good 'as standard security' will earn new owners fantastic caravan insurance discounts too.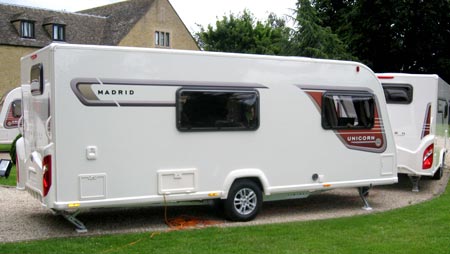 Verdict
Unicorn Series 1 was a multi-award winning caravan range, the most decorated range ever produced by Bailey. The highly refined Unicorn Series 2 is a strong contender to usurp that accolade. Light and spacious interiors, a host of practical features, a regard for reducing the motoring cost of your touring holiday and the lighter weights than Unicorn Series 1, make Unicorn Series 2 caravans more accessible to more of the public. Plus the Bailey Unicorn tourers come with some fantastic 'as standard' safety and security devices, meaning insuring your new caravan will be much cheaper.
Prices for the Bailey Unicorn 2:
Bailey of Bristol has announced that it will freeze prizes at the start of the 2013 model year, hence prices for the Bailey Unicorn 2 range will be in line with those for series 1 models when the new models first go on sale.
Unicorn Seville £ 18,895
Cost to insure: £220*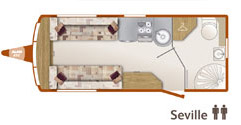 Unicorn Madrid £ 19,995
Cost to insure: £231*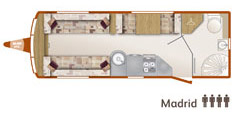 Unicorn Valencia £ 19,995
Cost to insure: £231*
Unicorn Cadiz £ 20,195
Cost to insure: £234*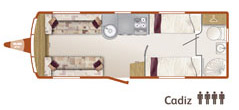 Unicorn Barcelona £ 21,995
Cost to insure: £330**
(Model prices are correct as of 6th August 2012. They include VAT @ 20% and exclude a Retailer Delivery Charge of up to £565)
*Insurance quotes based on: Caravan stored at home on an open driveway, HX4 0BE. Quoted with hitch lock, Al-Ko Secure axle wheel lock, alarm, tracker & Al-Ko ATC. Includes a 10% online discount. Policyholder is a Club member, over 30 years of age with 3years No Claims Discount. £100 excess. Includes standard European Cover (180 days) & standard Emergency Accommodation (up to £75/day for 15 days). **The Unicorn Barcelona is a twin axle caravan and was quoted as above but on a home driveway with a 24 hour locked barrier. Quotes correct as of 19/09/2012.
For more information
Where and when can you see Bailey Unicorn 2 models?
Unicorn models will be on Retailer forecourts during the week commencing September 3rd and the national Unicorn product launch will be at The Motorhome & Caravan Show 2012 to be held at NEC 16th to 23rd October.
Cost to insure: *
---
factfile
| | |
| --- | --- |
| Model | |
| Base vehicle | |
| Axle type | |
| Dimensions | |
| Shipping length | |
| RRP | |
---
Search our blog
---