Ready to get out and tour when the Government gives the post lockdown OK?
Here are six great ideas for where to take your next tour in your caravan, campervan or motorhome post lockdown. We asked freelance travel journalist Nick Harding for some thoughts…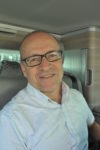 "How about this as a variation on ready, steady, go? By all means, get ready. But, do take things steady. And, when we get the OK to go and enjoy our great outdoors again, don't feel you have to rush – because there's every chance that's what others will be doing.
"Like you, my touring plans for this year have been totally sideswiped. But that's a small sacrifice. Our countryside has actually enjoyed a short period of respite during lockdown.
"And the beauty of owning a motorhome or caravan, does indeed mean you can get up and go when it best suits you – in the absence of any lockdowns, of course – either back to familiar haunts or onwards to new places.
"My bet is most of us will want to keep our post-lockdown touring to the UK. So, I've made six suggestions of places to visit. Quite possibly, places you previously hadn't considered."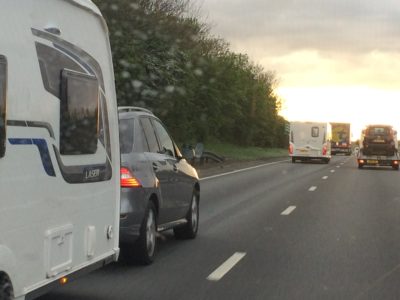 Top post-lockdown travel tips
At the time of writing, there was no indication of how the lockdown would be lifted. However, when it is, you can bet there'll be a rush of caravans and motorhomes heading to favoured destinations. It's not a race. Your patience will be rewarded.
Having said that, if you have your heart set on a specific destination, you might want to book a pitch.
Avoid the tourist hotspots
Do consider visiting places not otherwise recognised as tourist hotspots. It goes without saying these are most likely to be the busiest.
You might want to consider some smaller campsites, too that are further away from what are going to be the madding crowds…
Keep following Government advice about the pandemic, starting with all you need to know here.
1. Mull – it's a little bit magical
Ooh, memories are flooding back. I do love the islands off the west coast of Scotland and, frankly, could have chosen any number that the Outer or Inner Hebrides has to offer.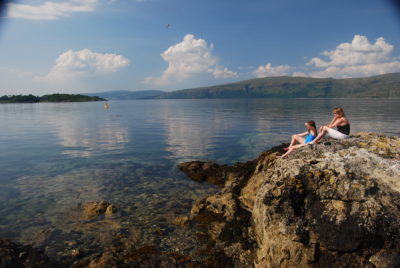 But the Inner Hebridean Isle of Mull is my first choice here, because it's such a short ferry crossing from Oban on the mainland.
At only 30 miles long, but with some 300 miles of craggy coast, Mull boasts two A-roads – from Craignure, the A849 takes you out to Fionnphort at the tip of the south-west, the A848 heads north to Tobermory. Just note many roads can get very narrow – an alternative is to take a boat trip around the island.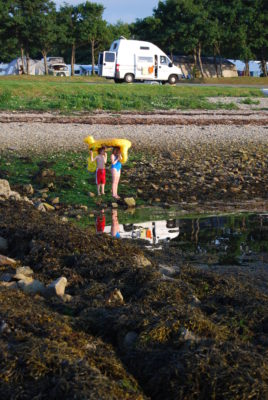 Mull, even boasts its own set of satellite islands, including Iona (where kings are buried), Staffa, Ulva, Eorsa, Little Colonsay and Erraid.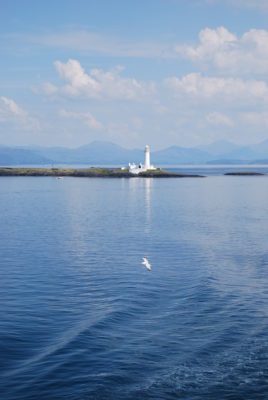 Take the (grand?) kids and they might just recognise Tobermory (Balamory, to them) by its row of brightly coloured houses.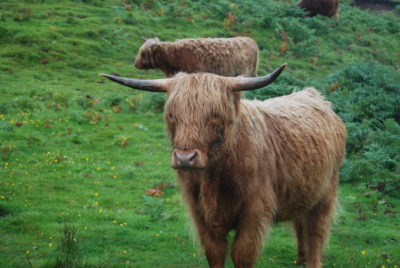 Elsewhere, as you'd expect, wildlife abounds. Otter, deer, eagles, sharks and so much more. And the scenery is rarely short of spectacular. Just beware the midges!
Stay at: Arrive on Mull via the ferry (I'm told it's a lot less these days if your vehicle is under 6m long), turn left and head down the coast to Shieling Holidays just outside the village of Craignure. If you want something more secluded, head across to the other side of the island to Fidden Farm (which is so remote it doesn't even have its own website, although the internet is full of hearty recommendations).
Find out more: www.isle-of-mull.net
2. Fife – enter the kingdom
Let's face it, far too many people are going to be heading up right up to the top of Scotland for the North Coast 500 route post-lockdown. Lovely as that is, let's take a sharp right and hit the east coast instead. You can be within touching distance of Edinburgh (45 miles away, a one-and-a-half-hour drive) – which you possibly headed past on your way up… just in case you need an excuse to visit Scotland's capital.
Fife itself is fairly forgotten, although it stretches up to the relatively raucous St Andrews ("home of golf"). You might want to join some of the 117-mile long Fife Coastal Path, running from the Firth of Forth to the Firth of Tay.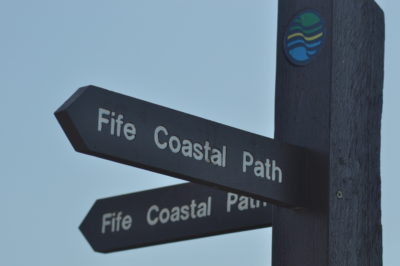 Anstruther is a lovely fishing village-cum-resort, with its award-winning Fish Bar. It's one of many such settlements dotted along the coast here. Others to consider include Cellardyke, Crail, St Monans, Pittenweem and Methil.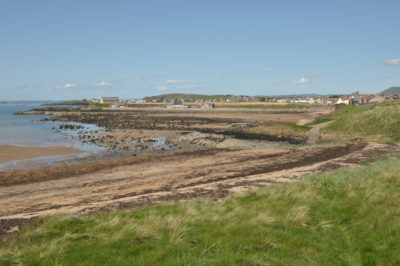 Stay at: Elie Holiday Park is well off the beaten track, although it's very much a full-facilities site, with some stunning views out across the Firth of Forth and Largo Bay.
Find out more: www.welcometofife.com
3. Silverdale and Arnside – don't mention the Lake District
It's Cumbria, but it's not the Lake District. Instead, it's tucked away from where the hordes will be heading…
To be precise, I'm suggesting Silverdale and Arnside Area of Outstanding Natural Beauty – some 75 square kilometres of it, crossing the Cumbria/Lancashire county boundaries. But if that's too much of a mouthful, we should call it Bittern country (after one of Britain's rarest birds; ironically, also known as the noisiest because of the way it "booms").
The RSPB's Leighton Moss reserve is here – home to, among others, marsh harriers and avocets. Also, Gait Barrows National Nature Reserve.
Then there are the Bittern hills – Arnside Knott and Warton Crag. From each, the former looks out over the estuary and beyond into the Lake District Fells, the latter gives great views over the whole of Morecambe Bay.
Morecambe itself is a 20-minute drive away. You might even consider a day trip to Blackpool. Nearest town is Carnforth, just off the M6 motorway.
My last trip here was a few years ago, so I've borrowed some up-to-date images from the VisitLancashire agency.
Stay at: For all-facilities, head to Holgates Caravan Park in Silverdale. The same family also owns nearby, award-winning Hollins Farm, for more traditional camping. I note they still make their own ice cream at Gibraltar Farm.
Find out more: www.visitlancashire.com
4. Northumberland – England's unexplored corner?
Never thought of Northumberland? Think again. Another east coast favourite (admittedly, I'm a recent convert), but this is England's most northerly county (also easily accessible from Scotland).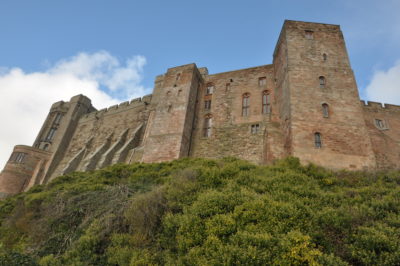 It boasts England's least visited national park, as well as Hadrian's Wall World Heritage Site, Europe's largest man-made lake and England's largest forest (Kielder Water and Forest Park) and Europe's largest area of protected night skies which, since 2013, has had top-level Gold International Dark Sky status.
Stick to the coast and places like Newbiggin-by-the-Sea and Blyth barely merit a mention in any official tourist guides. The former is definitely worth a visit, for its maritime centre, the Couple sculpture, Italian ice cream and coffee at Caffe Bertorelli, and (no kidding) sand brought in from Skegness.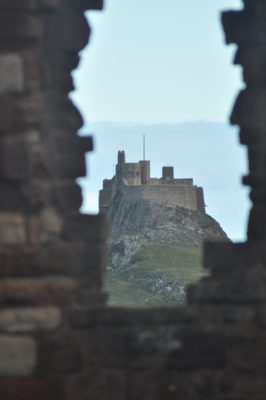 If you prefer things a bit more "touristy" (I'm only talking relatively), head across the causeway to Holy Island.
Oh, and if you want to know where Earl Grey tea comes from, visit Howick Hall, home of the eponymous family.
Stay at: Springhill Farm, near Seahouses if you prefer things a bit less formal (and want to watch for stars at night); Waren Caravan and Camping Park has full-facilities, right up to a clubhouse.
Find out more: www.northumberlandtourism.co.uk
5. Pembrokeshire – because your dog needs a break, too
The UK's most dog-friendly region? I'm putting the call out for Pembrokeshire, with its 50 miles of (mostly dog-friendly) beaches, 186 miles of coastal footpath, 20 castles (my favourite? Carew; needless to say, I haven't visited them all), one National Park… and no motorways.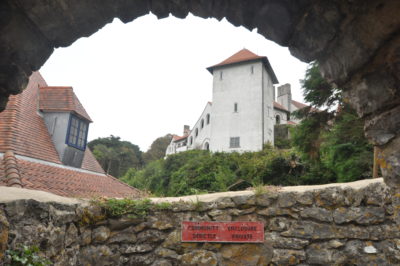 If that's too bustle-y, take a 20-minute boat trip out to tranquil Caldey Island from the walled town of Tenby. Or drive through the Gwaun Valley. Or visit the coastal hamlet of Cwm-yr-Eglwys (population five) for its small beach and eerie ruined church – note the access roads are very narrow.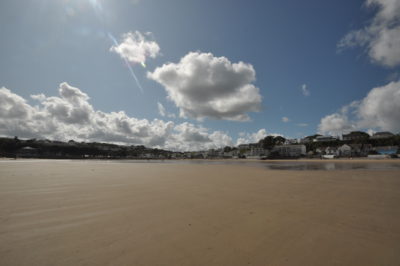 Even the towns aren't big here. St David's is still the UK's smallest city. Tenby and Saundersfoot are about as touristy as it gets. Fishguard is quaint and colourful.
Stay at: Mill House Caravan Park, in the aptly-named Pleasant Valley, near Saundersfoot, is a tiny park with just a smattering of touring pitches, but well worth it if you want total peace and quiet; Hungerford Farm Caravan Park, near Kilgetty, is an up-and-coming site with enthusiastic owners.
Find out more www.holiday-pembrokeshire.co.uk
6. Re-discover your home town
You don't have to travel far to enjoy a total break from home. Even your nearest local town might prove an eye-opener. And you'll be doing your bit for the environment as well as society if you don't go haring off around the country post-lockdown.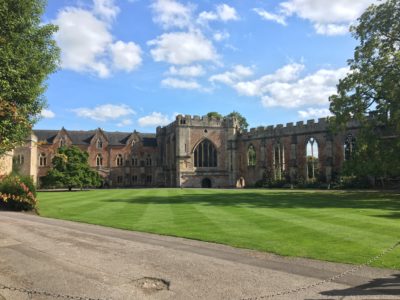 My vote goes to Wells in Somerset (hint: I don't live here but I grew up nearby and I'm a regular visitor). It enjoys England's smallest city status, but that doesn't prevent it having a not-too-busy high street, with lots of independent shops (plenty tucked away), markets (more foodie on Wednesday, more general on Saturday), cafes and a sprinkling of nice little places for eating out.
The cathedral and its grounds, Bishop's Palace and more are perfect for quiet strolling. Then you've got ancient woodlands, Ebbor Gorge (drive through and stop at Deerleap for some amazing views over the Somerset Levels, or Vale of Avalon if King Arthur floats your boat), the Mendips and more if you want to go walking.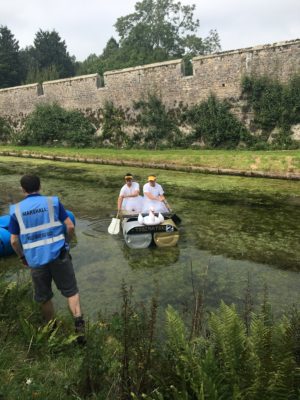 Stay at: Wells Touring Park (adults only) is a short walk (about half a mile) from the city); further afield, Petruth Paddocks, near Cheddar is great if you like things a whole lot less formal.
Find out more: www.visitwellssomerset.co.uk
Who is Nick Harding?
A veteran of caravan, camping and motorhome holidays, Nick has been touring the UK and beyond since childhood – that's at least 50 years ago – in a huge variety of motorhomes and car/caravan outfits of all shapes and sizes.
He's visited a similar variety of places, including all those mentioned above – most of them in the past five years.
Over to you…
Got any advice on post-lockdown places to visit you'd like to share with others? Please feel free to add a comment below.
And don't forget to make sure your caravan or motorhome are fully insured for when you go on your post-lockdown travels. Find out more about our great value caravan insurance here or our fully comprehensive motorhome insurance here.
Cost to insure: *
---
factfile
| | |
| --- | --- |
| Model | |
| Base vehicle | |
| Axle type | |
| Dimensions | |
| Shipping length | |
| RRP | |
---
Search our blog
---