Gas is great. But, you never want to run out when on your caravan or motorhome holidays! Here's our advice…
Hands up who hasn't run out of gas at the most inopportune moment? Maybe when you're partway through cooking a meal in your caravan or motorhome kitchen, or on the barbecue. Or if you're relying on solely on gas for your leisure vehicle heating, on a particularly cold night (or, indeed, day). Or if you're taking a shower, even.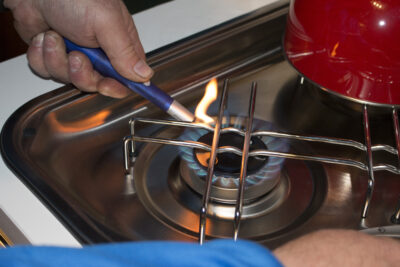 Methods of checking how much gas you have left start as basic as lifting and shaking the cylinder (you'll be able to hear the contents as well as, with experience, to gauge for yourself how much is in there) right through to sophisticated measuring systems.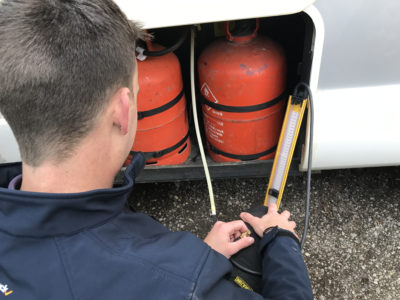 One of the simpler and more scientific ways of accurately checking how much gas is in a metal cylinder is to pour hot water down the side – you'll then be able to use your hand to detect where the temperature of the cylinder turns from warmer to colder. You can work out the practicalities of that for yourselves, but it's otherwise very accurate.
A low-price alternative is a self-adhesive strip, performing a similar function. However, feedback suggests these don't always work too well.
Or you could add an inline gauge. Otherwise, see our brief guide to gas level checking products below.
Top gas tips
Verifying the safe working of your gas system forms part of the annual habitation service of your caravan or motorhome. Nevertheless, if you smell gas – and/or any gas rings burn with an orange colour rather than blue – do get things checked out.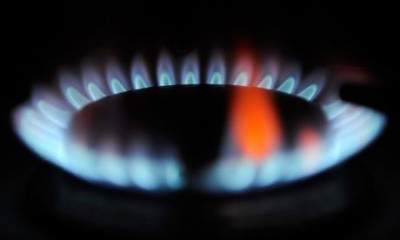 Where space allows, why not consider using one large gas cylinder and one much smaller, for emergency back-up.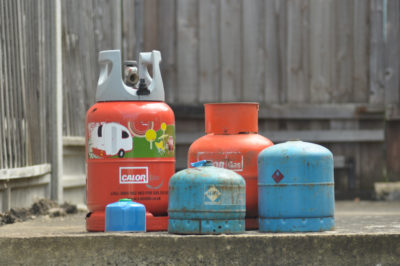 If you use a lot of gas, you might want to consider moving to a system of on-board cylinder(s) that can be refilled by you. Gaslow is the most popular system of this type – its systems include gas level gauges.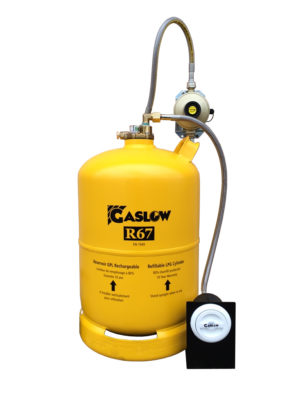 A refillable gas cylinder also means you can reduce the weight in your caravan or motorhome by carrying just one gas cylinder and topping up as you travel.
Part of the reason for having a proper gas locker in your leisure vehicle is so you can travel with cylinder(s) safely secured. It's not advisable to travel with loose gas cylinders or storing them anything other than upright.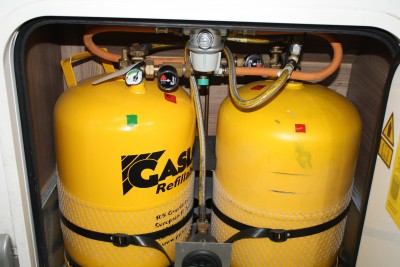 There are lots of devices to help you keep tabs on your gas levels – that's if you're not using a refillable cylinder. Let's take a look…
Star Player #1
Truma LevelControl
Big news here is there's now a LevelControl App, a free download for iOS and Android devices.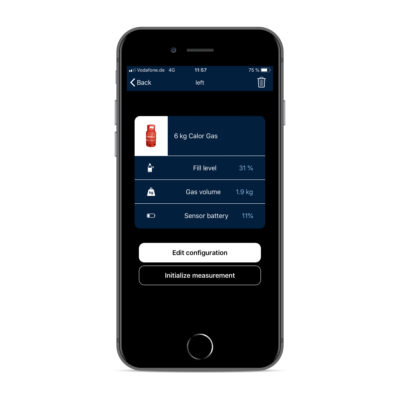 The LevelControl device magnetically fixes to the bottom of your cylinder and uses ultra-sound to detect the gas level inside. With the app, you can then get the latest information sent to your mobile phone or tablet via Bluetooth. It will even calculate how many days of gas you have left, based on your usage.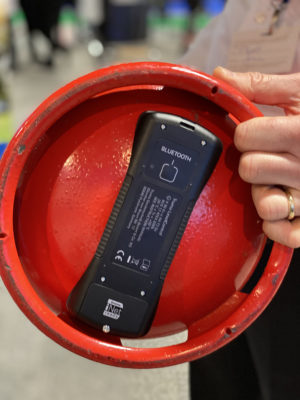 If you have Truma's iNet box already fitted to your caravan or motorhome (you can buy the LevelControl and iNet box as a package for around £275) text alerts will let you know when your gas is getting too low – plus you can control your heating or air conditioning from miles away as well as check on your gas levels.
Key features Suitable for steel or aluminium propane cylinders, works between -15degC and 40degC, can be used on two-cylinder set-ups
Expect to pay £135
Also see our video, where Jonathan from Truma talks through the features of the Truma LevelControl LPG gas level checking device.
Star Player #2
W8 Gas Control system
A big investment, for sure. But this is an electronic scale you can leave in situ under your gas cylinder, so it can constantly monitor gas usage – transmitting information to your smartphone or tablet via Bluetooth and a downloadable, free app.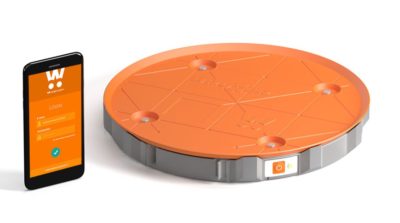 Just make sure you have sufficient height in your gas locker to include this. Its dimensions are 3.5cm high, 31cm diameter.
Key features Polypropylene shell, metal base plate, self-install, uses AA batteries, compatible with android and iOS systems
Expect to pay £100
Star Player #3
Dometic GasChecker GC100
Not much bigger than a pen, this uses ultra sound to detect the gas level in the cylinder.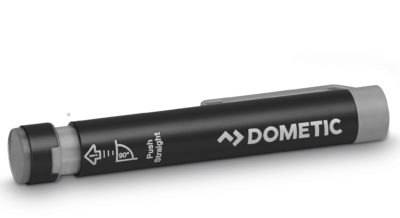 Its application depends on getting the angle (90 degrees) exactly right between the cylinder and the GasChecker.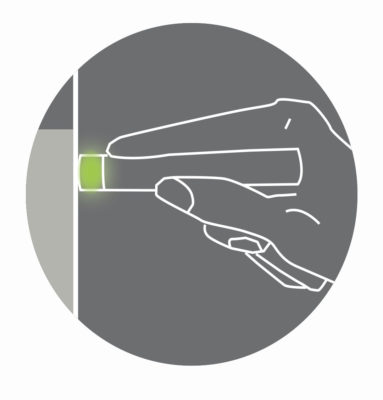 Key features Can be used on steel and aluminium cylinders, handy size, convenient to use
Expect to pay £52
Star Player #4
GasStop
An inline gauge for propane cylinders that also serves other purposes. For example, it's designed to automatically shut-off should there be a major gas leak, and can also be used to test for smaller leaks.
The company also says every GasStop valve leaving its factory is individually tested.
Key features Easy installation, operates between -20degC and 55degC, five-year warranty
Expect to pay £45
Star Player #5
GasGenie
A completely straightforward device with magnets that allows it to attach to any steel gas cylinder – just fix it at a point where you want it to warn you your gas is about to run out.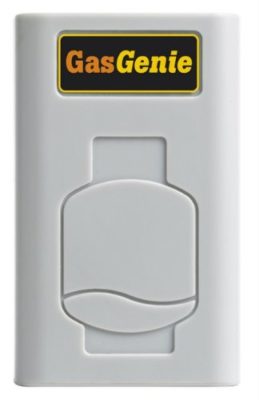 Turning on automatically when you turn your gas on, it will then emit audible and visual warnings when the level gets too low.
Key features Audible alarm and LEDs, batteries included, no installation required
Expect to pay £16.50
Over to you…
Got any advice on gas level checking you'd like to share with other caravan or motorhome owners? Please feel free to add a comment below.
Cost to insure: *
---
factfile
| | |
| --- | --- |
| Model | |
| Base vehicle | |
| Axle type | |
| Dimensions | |
| Shipping length | |
| RRP | |
---
Search our blog
---