An annual motorhome habitation service is important to make sure your leisure vehicle is safe for your adventures and kept in a good state of repair. You can have a motorhome habitation check carried out by your dealership or by a mobile engineer at home at your convenience.
We visited Habcheck, an approved mobile service which specialises in habitation services for caravans and motorhomes and asked them a series of questions about a motorhome habitation service as well as seeing what's involved.
What is a motorhome habitation service?
It's a full and detailed inspection of the interior of your motorhome's living area. The engineer will check all of the safety elements, so the gas, water and electrical system, as well as a check of the bodywork externally and internally.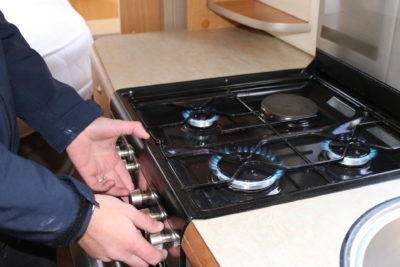 It will also include a damp check and make sure that windows and doors shut correctly so there's no water ingress.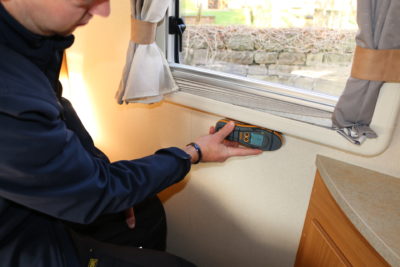 Is a habitation check a service?
A habitation check isn't an engine service. When you have a vehicle serviced under the warranty that will include an engine service, change the oil, check the brakes and the chassis etc. A habitation service is a check of the motorhome's "back end".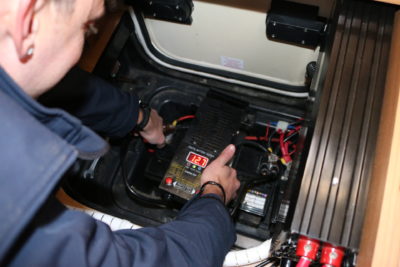 What's checked in a habitation service?
At the start of every habitation service, an engineer from Habcheck will do a walk-around video. They'll check the motorhome's bodywork and will advise if there are any scratches, dents, or anything else which might cause any further issues, such as water ingress. This will include checking that the seals are correct around the lights, doors and windows externally.
They'll check the water systems – draining the water out and then refilling the tank so that they can check that the water's being supplied and pumped through correctly.
The motorhome's gas systems will be checked and any damaged pipes will be replaced.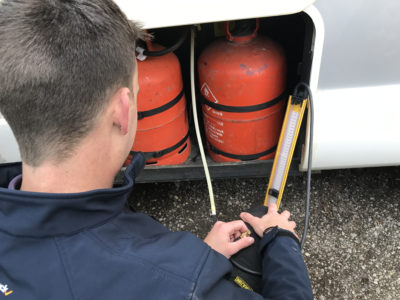 The motorhome's leisure battery will be checked to make sure it's connected correctly and that the correct current is being fed to the appliances. All of the sockets will also be tested to make sure everything is working correctly.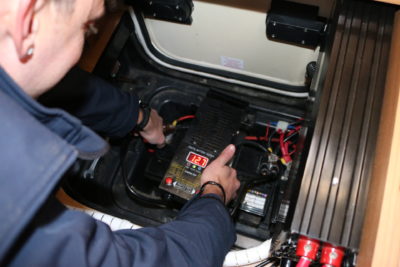 A thorough interior damp check of all areas within the motorhome will be carried out to look for any signs of water ingress.
What are the benefits?
The most important benefit is peace of mind: "A motorhome has got three major elements. It has gas, electricity, and water and all of these move around as you're travelling," said Marie from Habcheck. "It's imperative that they're checked regularly."
An annual service will also help optimise your motorhome's resale value as well as making sure you maintain any motorhome manufacturer warranties.  Also, your motorhome insurer will stipulate that you have to keep your motorhome in a good state of repair.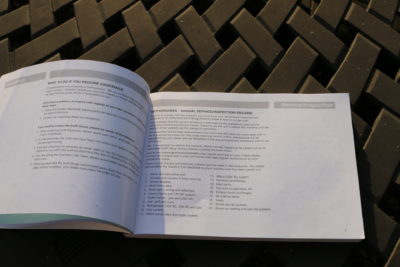 How much does a habitation service cost and how long does it take?
The costs vary nationwide, generally starting from about £200 upwards. A good habitation check should take a minimum of three hours.
Things to do before a motorhome service
Be mindful that the engineer needs full access in and around the motorhome, so will need all keys to internal and external lockers and doors.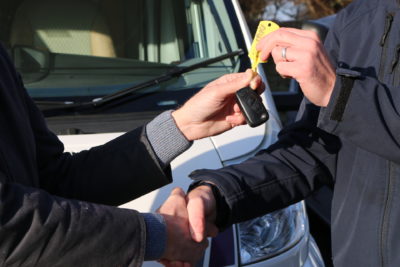 The engineer will need access to electricity and water.
Think about how much gear is stored in your lockers. You don't need to empty them but be mindful that the engineer does need to get inside lockers so might have to remove any items stored away.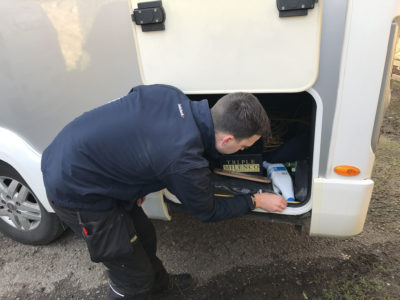 Motorhome insurance considerations
As stipulated in your motorhome insurance policy you do need to keep your motorhome in a good mechanical and roadworthy condition.
We'd recommend making sure any habitation checks or motorhome service is carried out by a specialist, so look for an engineer or workshop that is a member of the National Caravan Council's Approved Workshop Scheme (AWS).

Cost to insure: *
---
factfile
| | |
| --- | --- |
| Model | |
| Base vehicle | |
| Axle type | |
| Dimensions | |
| Shipping length | |
| RRP | |
---
Search our blog
---