Want to bring your tourer up to date? Give it a refresh? Or a whole new look?
There are plenty of things you can do to give your caravan a facelift – not all of which mean spending a fortune.
We've picked out just a few, and bring you our 10 top tips on how to modernise your caravan. Just note, for many of the ideas below, an ideal starting point is your local specialist caravan dealer.
1. Re-upholster
If your caravan's upholstery is looking a bit tired, why not have it replaced? At the same time, you might want to consider replacing any foam cushioning that's lost its support (or, if you own a fixed bed model, perhaps a new mattress will provide better support). It might just help transform your vehicle – at a fraction of the cost of upgrading to something newer.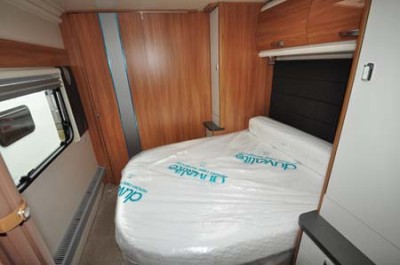 One leading specialist, CareAvan, suggests the cost for re-upholstering a typical four-berth caravan is around £890. New carpet could be £280 (or vinyl flooring, £320).
Best advice is to visit a showroom before giving the go-ahead to any work. However, you can usually get initial quotes by sending images of your caravan's interior to preferred suppliers, nationally or locally.
Don't fancy the cost of a full re-upholstery? Why not just add loose throws to your settees or some new cushions?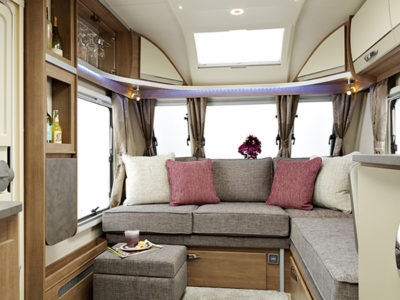 Contacts include…
CareAvan: www.careavan.co.uk
Coachbuilt GB: www.coachbuiltgb.co.uk
Peak Caravan Upholstery: www.peakcaravanupholstery.com
Regal Furnishings: www.leisure-furnishings.co.uk
The Caravan and Boat Seat Cover Centre: www.cbscc.co.uk
Tockfield: www.tockfield.com
2. Change the curtains/blinds
As for a complete change of upholstery, it's also amazing what a few simple changes to other soft furnishings can achieve when you want to modernise your caravan. For example, new curtains. You could even add thermal backing while you're at it, for improved insulation and blackout.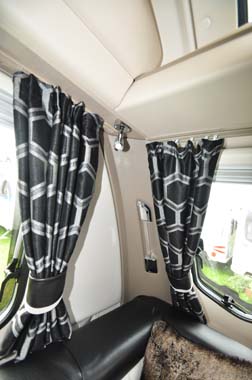 If you want to replace like with like, try your vehicle's original manufacturer. Some companies are particularly good at retaining stocks of original materials. Others don't seem to care so much.
If you're a dab hand with a sewing machine, there are opportunities here, too. You might even be able to salvage some of your original curtain materials.
 Contacts include…
Curtains Made Simple: www.curtainsmadesimple.co.uk
Madmatz: www.madmatz.co.uk
Reimo: www.reimo.com
3. Change the interior lighting
Simply switching bulbs to LEDs will (literally) brighten up your life. And save you money – LED bulbs use significantly less power than others (anything up to 80% compared to standard bulbs). And they last longer.
If you fancy a bit of DIY, you could also consider adding some LED strip lighting, for instance to the underside of upper-level locker runs.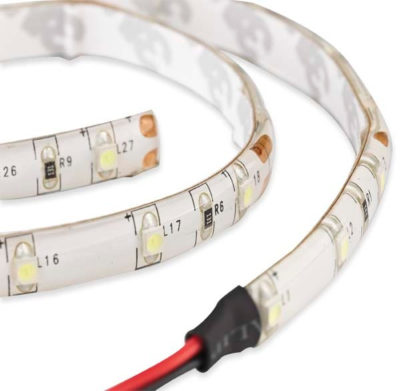 Just check all your lights are on 12V circuits. If you have any 230V lighting, you might want to leave any adaptations to an approved electrician or workshop.
Most caravan accessories shops now sell LED bulbs, and more – they're a great starting point.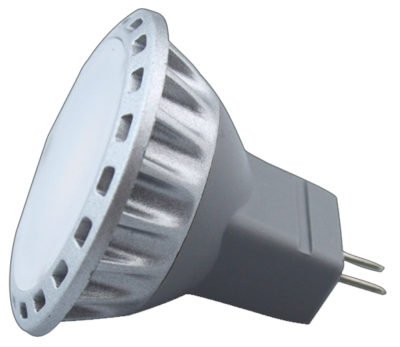 Why not consider adding some USB sockets to allow you to charge devices such as phones and tablets without taking up scarce mains sockets.
Contacts include…
Aten Lighting: www.atenlighting.co.uk
BCA Leisure: www.bcagroup.co.uk
Ring Automotive, www.ringautomotive.com
Ultra LEDs: www.ultraleds.co.uk
4. Get a wrap or a decal
Still a fairly new concept for leisure vehicles like caravans, but it's coming, and it was popular with caravanners in our wrapping poll a couple of years ago – with 80 per cent saying they would add some designer vinyl to their 'van.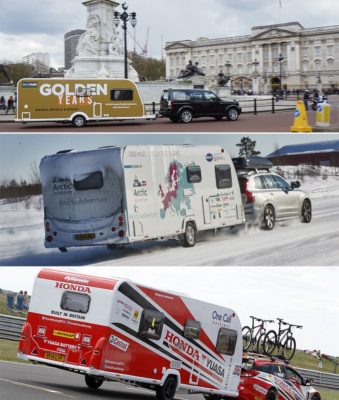 As far as caravans are concerned, a wrap is an added vinyl-type coating that can completely transform the look of your vehicle. You can go for an all-over fitting, or just part of your vehicle – interiors as well. Alternatively adding a few bespoke decals could add a personal look to your 'van.
The other advantage of such a fitting is it helps prevent the almost inevitable, annoying damage caused by stone chips when towing. In that respect, if you don't want a fancy design, you could always go for a clear wrap.

 Contacts include…
Angel Design: www.angeldesignuk.com
Arlon Graphics: www.arlon.com
Itsawrap: www.itsawrapuk.com
PVL UK: www.pvluk.com
5. Beef up your security
Did you know we offer a 15 percent discount on your annual premium if you have a suitable tracking device fitted to your caravan.
There are other ways you can enhance your vehicle's security, too – heading upwards in price from window alarms, to new locks for doors and windows.
You don't necessarily have to spend a fortune. The likes of driveway security posts, corner steady locks and more are great visual (as well as actual) deterrents.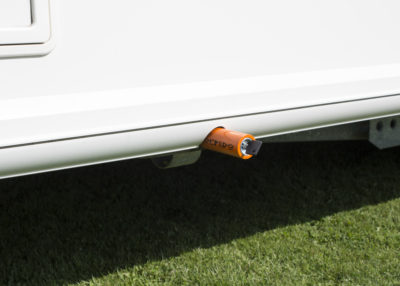 See also our specific advice, here https://www.caravanguard.co.uk/news/security-locks-caravan-motorhome-14958/.
Also, if there's an Al-Ko Secure receiver fitted to the axle, and if you haven't already done so, how about adding the actual locking device?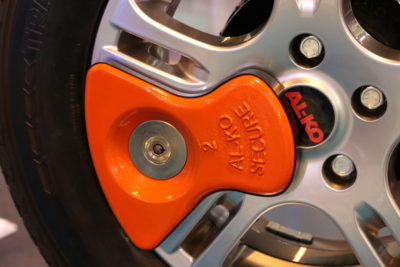 Contacts include…
Al-Ko: www.al-ko.co.uk
Milenco: www.milenco.com
Outsmart The Thief: www.606060.com
Phantom: www.phantom.uk.net
RoadPro: www.roadpro.co.uk
6. Enhance your safety
As well as security, you might also want to think about making your caravan as safe as possible on the road.
Vehicle first, and fittings like Tyron Safety Bands, TPMS (Tyre Pressure Monitoring Systems), and reversing aids don't just add to your safety and reassurance, they'll also gain you a discount on your annual caravan insurance premium.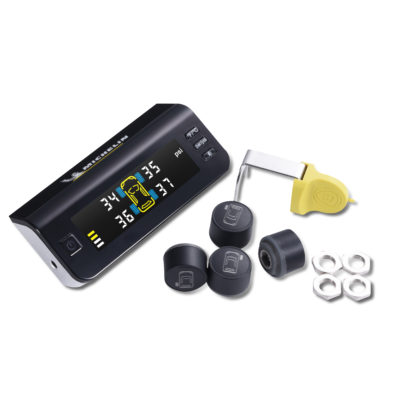 Chances are, your caravan has an Al-Ko chassis. In which case, you might be able to have Al-Ko's ATC system retrofitted to help prevent snaking.
Contacts include…
Coachbuilt GB: www.coachbuiltgb.co.uk
Institute of Advanced Motorists: www.iamroadsmart.com
Tyron Safety Bands: www.tyron.co.uk
TyrePal: www.tyrepal.co.uk
7.  Simple touches
You don't have to spend a fortune to make your tourer just that bit more appealing. For example, adding a floor rug doesn't just give you an excuse for a bit of extra colour, it also means a bit more comfort underfoot and – just as importantly – is tantamount to putting in extra layer of insulation. Try your local carpet shop for cut-offs etc – they may even provide a binding service.
Even a couple of brightly coloured scatter cushions can help lift an otherwise mundane interior, making it all the more welcoming. Or you could go for some caravan-related cushions or accessories to show your love of touring.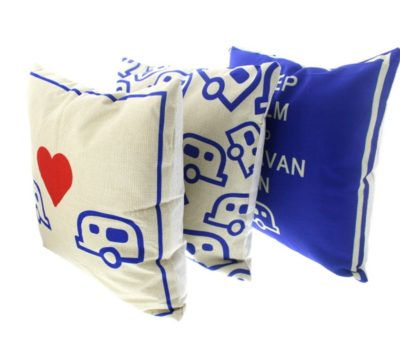 Pick a colour scheme and buy matching accessories, like kettles, pans, plates and cups.
If you have a shower, how about switching over to an Ecocamel showerhead?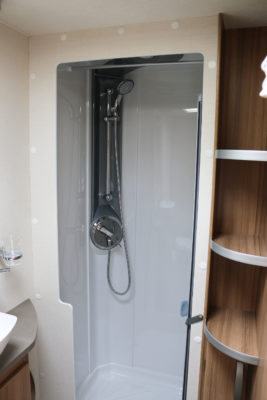 They don't just save water, they also have a unique way of adding air for optimum water delivery.
Contacts include…
Ecocamel: www.ecocamel.com
Prima Leisure: www.primaleisure.com
8. A full valet
A real deep clean of your caravan, inside and out, works wonders for getting rid of unwanted scuffs, stains and even smells.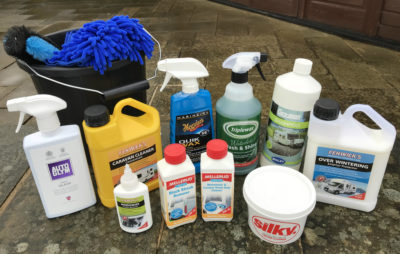 A full valet, covering the interior as well as the exterior, might just be one of those things you end up preferring a professional to do for you. A caravan cleaner might come to your home making it easy to get your 'van cleaned.
If you want your vehicle to continue to look fresh and clean thereafter, consider adding an exterior protectant like Diamondbrite or Paintseal.
Contacts include…
Autovaletdirect: www.autovaletdirect.co.uk
Diamondbrite: www.jewelultra.com
Motorhomevalet: www.motorhomevalet.co.uk
Paintseal Direct: www.paintsealdirect.com
Tourershine: www.tourershine.co.uk
9. Add luxury via accessories?
Go on, treat your caravan (and yourselves). If you feel you're not quite ready to trade in your caravan, why not just give it an uplift, with anything from an awning to a microwave oven?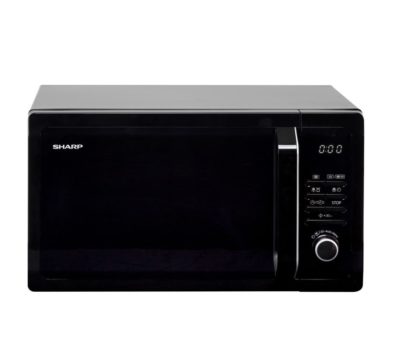 Unless you're dealing with like-for-like models, it can actually be trickier than you think fitting more modern versions of items like heating and hot water systems, cookers and fridges.
However, if you have Truma heating with a CP+ control panel (typically, supplied from 2014 onwards) marked iNet-ready, you could upgrade and control heating via the Truma app for your smartphone, getting your caravan toasty warm before you return. Indeed, if you want this function on a pre-2014 vehicle, ask your local dealer about fitting a new control panel.
Note, also, iNet now works with Alde heating systems (although there's a cost involved for fitting an upgraded control panel).
If you're going for this, ask also about Truma's LevelControl, which gives an instant check on how much gas is still in your cylinder and, again, can be monitored via iNet.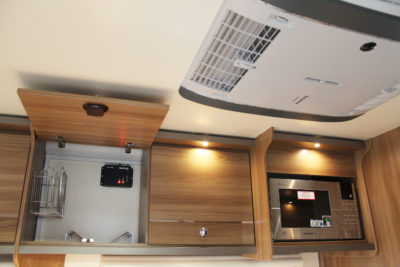 For the ultimate upgrade, Truma air conditioners and heating systems can now be operated simultaneously – you need never be too cold (or too hot) again!
Contacts include…
Thetford: www.thetford-europe.com
Truma: www.truma.com
Dometic: www.dometic.com
10. Improve your sound system
A better onboard entertainment system? Why not? Chances are, your tourer already has a stereo of some kind, or is pre-wired to accept one.
An upgrade might also be the opportunity to move over to DAB (digital radio).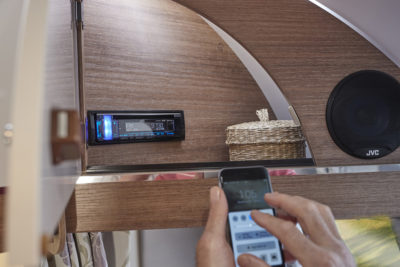 But, if your existing system has Bluetooth connectivity, you could enhance it with a portable speaker, prices for which start off surprisingly reasonable.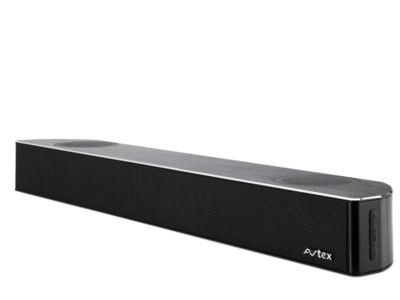 Even replacing and/or supplementing existing speakers with better models can yield surprising results.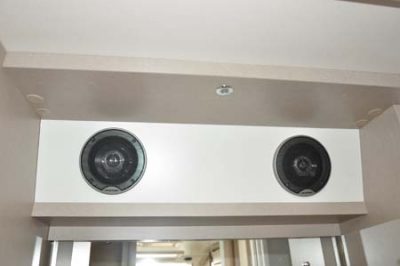 Contacts include…
Alpine Electronics: www.alpine.co.uk
Halfords: www.halfords.com
JVC: https://uk.jvc.com
Kenwood: www.kenwood-electronics.co.uk
 A few other things to consider when you modernise your caravan
 Don't go OTT with your DIY!
The internet is awash with ideas, YouTube clips etc. By all means, have faith in your DIY skills, but do be aware of your limitations. Also, do note that any evidence of extensive DIY work can detract from your caravan's value as far as any dealer is concerned – and indeed the next buyer.
Also, do speak to us here at Caravan Guard if you're intending to make any major modifications to your caravan that, again, could affect its value and of course consider including the value of any new equipment in your insured sums.
Start with a caravan service?
A proper service is a good place to start if you're considering any kind of upgrade to your vehicle. Think of a regular caravan service as an investment rather than a cost. Specialist workshops will not only carry out servicing work competently, but they'll also offer good advice on the feasibility of any projects, as well as pointing out any possible future hazards.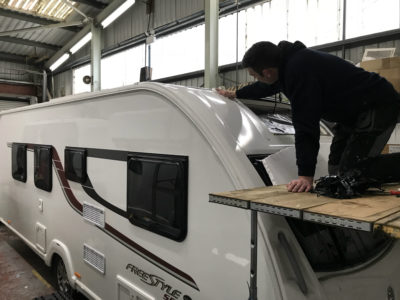 You might also find you can make savings if you book your pride and joy in for any of the above modifications at the same time as it's being serviced.
Over to you…
Got any advice or tips on how to modernise your caravan you'd like to pass on to fellow caravanners? Please feel free to add a comment below.
Cost to insure: *
---
factfile
| | |
| --- | --- |
| Model | |
| Base vehicle | |
| Axle type | |
| Dimensions | |
| Shipping length | |
| RRP | |
---
Search our blog
---