With motorhomes sales on the up and another staycation boom expected after lockdown in 2021, you might be considering an upgrade? We give you some tips on how to maximise your existing motorhome's resale value.
Want to optimise your motorhome's resale value?
Clean and simple
Regular servicing, especially to the habitation side, and keeping the DIY to an absolute minimum are the key factors to consider.
It's your pride and joy, so it makes sense to look after your motorhome – not just for your sake, but also for future owners, especially if you want to get the best possible price for it.
True, servicing and repairs can be costly, but bearing in mind the initial investment you've made in buying your motorhome, doesn't it make sense to maintain it as best as possible?
As a very rough guide, replacing a shower tray can cost in the region of £500.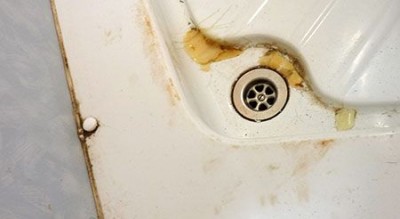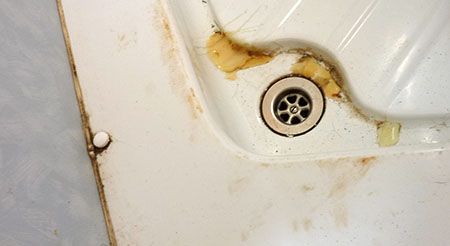 Over £100 isn't uncommon for a new mixer tap. And, as for bodywork damage, replacing panels starts from £1,000, while even modest repairs can be anything from £300. To add some perspective, an annual habitation service is around £160 and mechanical (i.e. base vehicle) servicing can be £350 or more.
But, there's plenty you can do as a matter of routine maintenance, to keep your vehicle in tip-top order – ready for the road, as well as the campsite – and, ultimately, to maintain the best resale value.
And don't forget if you're struggling to get your motorhome to a workshop you could get the workshop to come to you with a mobile service operator such as Habcheck.
What the trade say

We asked a selection of dealers for their views on what makes a part-exchange more attractive. Here are some of their comments:
"Any motorhome really needs to be clean, tidy and be fully serviced regularly – both engine and habitation. This is not always the way, but as long as people describe them honestly, then you don't get too many nasty surprises on handover day."
Karl Benz, Heart of England Motorhomes, Northamptonshire
"The main three things we look out for are: excessive wear and tear, damage of any sort and water ingress. Most good dealers can look through a bit of muck to know how they will be able to best present it on their forecourts, so cleaning it won't necessarily make too much difference. That said, a dealer might be more inclined to overlook a few little niggles than if it was all mucky inside and out."
Gary Morgan, Richard Baldwin Motorhomes, Yorkshire

"When it comes to part-exchanges, dealers are more interested in the habitation services, which pick up problems with water ingress, etc. However, customers always want to know about the base vehicle service history, so both are important, really. It's always great to have a showroom-ready used motorhome come in. It means less work for us, of course, but also it usually shows that if the owner has taken enough care of presentation, the rest of it will be in good shape, too."
Eileen Waller, JC Leisure, East Sussex
Service your way to success
No doubt about it, a regular service record is a key part of your armour when you're looking to sell your motorhome.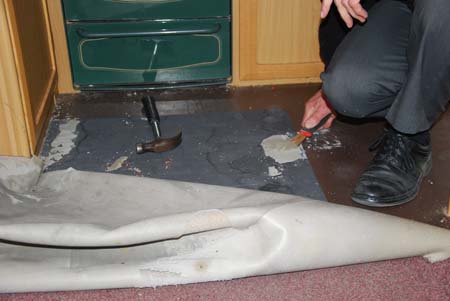 Cynics will say habitation servicing is another way dealers look to eke money out of customers, but an annual check-up is an ideal way of monitoring the health of your motorhome. For example, any bodywork leaks can be investigated before things get too serious. Gas and electrics are also checked.
Why not arrange for any minor remedial work to be carried out at the same time?
Don't do DIY
Warning: DIY can damage the value of your motorhome. Worst scenario is, if you make a hole in bodywork, you could invalidate your warranty.
Or, as one dealer put it when asked about DIY: "No, no and, just in case there is any misunderstanding, no again! Why would you? Is it not borderline insane to spend £40,000-plus on something, only then to screw or glue a £4.99 B&Q coat rack/spice rack etc to it, that doesn't even match the rest of the woodwork? Of course, there are some exceptions where a skilled craftsman with an eye for detail can enhance their vehicle, but this is usually the exception, not the norm."
True stories
The Auto-Sleeper Nuevo that had a dozen spirit levels glued throughout the vehicle… the owner of a five-year-old coachbuilt who decided the washroom door might look nice with a porthole window… the vanity unit transferred from home into the motorhome's washroom… added shelving that isn't in keeping with the overall style… it's all happened. It's all affected future sales. True, it's always tempting to add hooks, a spice rack or more, but at the very least make sure such things are in keeping with the rest of the motorhome's interior or easily removed without lasting damage.
Legally yours
The Consumer Rights Act 2015 is now in force. This sets out to make consumer law easier to understand, so consumers can buy and businesses can sell in confidence, with each party knowing where they stand. It brings together some 12 previous pieces of consumer-related legislation (including the Sale of Goods Act and Supply of Goods and Services Act), as well as introducing a range of new rights for consumers, and new obligations for companies.
Top tips for maximising you motorhome's resale value
If you're storing your motorhome for long periods and can't get your vehicle under cover, consider a custom-made material cover. The best examples are breathable as well as weatherproof – they'll protect from bird droppings, tree sap and more. Make sure, also, it has a soft lining, to prevent any scratches caused by movement.
Cleanliness is key, inside more than out. Signs of pets, dog hairs and smells etc, smoking, human-created odours… these are the things that are off-putting to future owners. One piece of advice is to use an air freshening smoke bomb (your local dealer may be able to supply such a product, or a car parts wholesaler).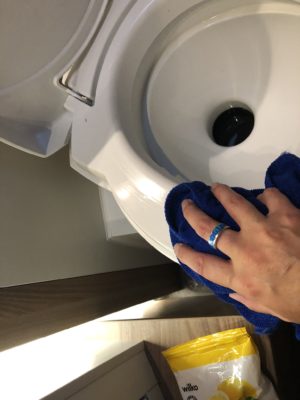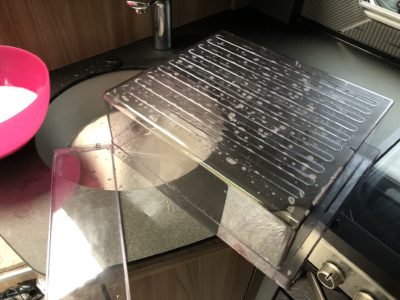 Leave the fridge door ajar when not in use can prevent the build-up of mould and smell by just allowing an essential bit of ventilation. Most fridges have catch settings just for this purpose.
Simple tasks to give your motorhome a spruce-up include replacing carpets, shower curtain, scatter cushions etc. Shower curtains, especially, can attract mould. It's easy enough to wash and re-treat them. If they're still bad, get a replacement.
Plenty of good old fashioned elbow grease will certainly help when it comes to keeping your vehicle spick and span. For instance, use diluted Flash (or similar) to gently wash the ceiling, wallboards and underseat storage – it works a treat!
Your local carpet shop may well be happy to provide you with replacement flooring, cut to fit, and finished properly. When it comes to upholstery, it's another matter. This is one of the most expensive items of any motorhome to replace – it may even be better left as a decision for your dealer to make when taking your 'van in for part-exchange. Also, your choice of a new interior look might not chime with the next buyer's. Original is usually best in these circumstances.
What's your advice?
Got any hints and tips you'd like to pass on to fellow Caravan Guard blog readers on how to optimise a motorhome's re-sale value if trading in? Please feel free to add a comment below.
Cost to insure: *
---
factfile
| | |
| --- | --- |
| Model | |
| Base vehicle | |
| Axle type | |
| Dimensions | |
| Shipping length | |
| RRP | |
---
Search our blog
---