We understand that you want to get the most enjoyment out of owning your caravan as possible. Whilst we all hope that we will never be affected by legal issues, precautions can still be taken to minimise the impact should the worst happen.
Caravan claims involving legal expenses are a lot more common than you may think, by their very nature, many touring caravans attract uninsured loss recovery claims following collisions whilst being towed or stored. Legal expenses insurance is a great way to protect against such claims.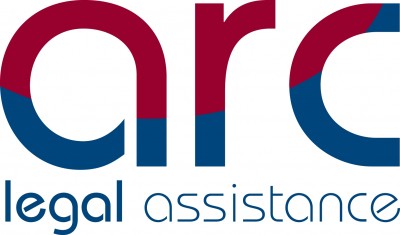 In partnership with Arc Legal Assistance, we give you the option to add legal expenses insurance up to the value of £100,000 to your touring caravan insurance policy at any point whether it's when you first take cover with us, renew your cover or even during your policy term where it can be added for a pro rata fee.
Legal expenses cover provides legal fees to cover a number of issues that you may face as a caravan owner.
This cover provides legal costs to:
Resolve contractual disputes resulting from goods or services purchased in relation to your caravan
Pursue a third party whose negligence has resulted in your personal injury
Recover uninsured losses such as your excess

Resolve disputes with your employer
Deal with organisations seeking money from an individual and remove County Court Judgements as a result of being a victim of fraud
It also offers an Online Legal Document service that allows you to draft a number of legal documents online without the need to contact a solicitor.
The following is an example of a contract dispute, where the defendant made a claim under their policy.
The policyholder contacted the legal helpline following a dispute with the manufacturer of a shower system. The policyholder had purchased a brand new shower system for their caravan, however after three months the system stopped working and the policyholder requested that the manufacturer organise a repair, as the shower system was under warranty. The shower manufacturer however, denied that a warranty was in place, and refused to arrange for a repair. 
The policyholder was adamant that a warranty was in place, but the manufacturer still refused to organise a repair. The policyholder therefore, submitted a claim form to Arc Legal, who passed it to their panel solicitor to conduct a prospects of success analysis. This returned as positive, and the case was accepted. Following extensive discussions between the panel solicitor and the shower manufacturer, it was agreed that a warranty was in place and a repair was organised. 
To pursue a claim of this type privately can cost hundreds or potentially thousands of pounds, in addition to unnecessary stress. All legal costs involved in this case were covered under the legal expenses insurance policy which also provides access to a 24/7 legal helpline that provides advice on any legal issue covered under the policy.
To get a new touring caravan insurance quote with legal expenses please visit our online tourer caravan quote page or call us using the number displayed at the top of the website. Existing customers can call us to add legal expenses cover to their policy at any time.
This blog provides a brief summary of legal expenses cover. Your touring caravan insurance schedule will confirm cover features and levels applying. Benefits and discounts are subject to change and are subject to terms and conditions, cover level and underwriting criteria. Minimum premiums apply. For more information about legal expenses cover as part of your touring caravan policy, you can download a specimen policy or policy summary from our touring caravan insurance documents section.
Cost to insure: *
---
factfile
| | |
| --- | --- |
| Model | |
| Base vehicle | |
| Axle type | |
| Dimensions | |
| Shipping length | |
| RRP | |
---
Search our blog
---