A short hop across the Channel and you're onto mainland Europe. France beckons, with its world-renowned cuisine, countryside and beaches, markets, wine… and thousands of places to pitch.
Passport ready? You barely need it (officially you do, of course) these days, and France is not just easy to get to, there's absolutely loads to explore.
Brittany or Normandy for two weeks this summer? Why not? Not only will you be in safe hands, you'll also encounter lots of fellow Brits.
But, there's plenty more of France for you to discover. We've offered just three ideas below for heading beyond Brittany.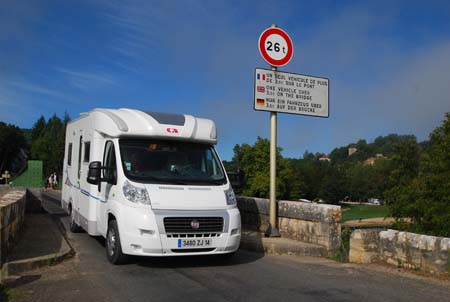 Population might be similar to us in the UK, but France is over twice the size. Not only is there more to explore, getting around can be a whole lot easier. If you haven't driven on the "wrong side of the road" before, don't worry. It's not as hard as it sounds.
There's a good choice of ferry routes to France, too. Leading ferry website Aferry.co.uk reports as much as 90 per cent of all of its customers use the short-sea crossings (ie Dover-Calais), as they cost less, offer more availability and easy access to the autoroute network when you get to France.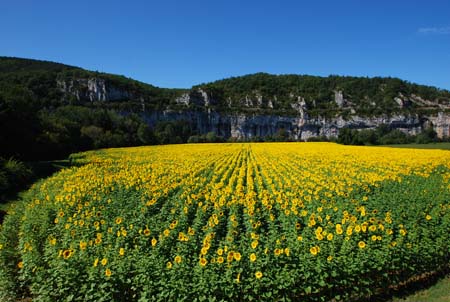 However, many motorhomers whose destinations include Brittany, Vendee, Loire, Dordogne etc use the Western Sea crossings (eg from Portsmouth, Poole, Plymouth) because they can save motorhome fuel and/or offer a longer break from driving (sometimes even overnight cabins).
Who goes to France?
Thousands of us, seemingly, can't resist the many temptations of France, the nearest country to us on mainland Europe.
It's also a lot easier to take your pet with you these days. Find out more about the Pet Travel Scheme at www.gov.uk/take-pet-abroad/overview.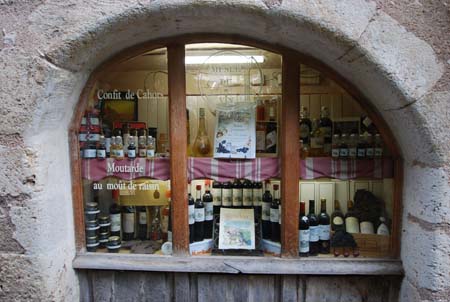 EHIC – don't leave home without it
Don't forget to get yourself a European Health Insurance card (EHIC) before you leave the UK. Free of charge, it entitles you to emergency health care in France (and beyond). See www.nhs.uk/healthcareabroad.
Remember, also, it's always worth telling your GP if you're going abroad for any length of time.
Consider, also, a CKE (Camping Key Europe) and/or CCI (Camping Card International) – both serve as valid ID on most campsites, allowing you to retain your passport at all times.
Apart from your passport, other documentation to consider ranges from Driving Licence and International Driving Permit, Vehicle Registration Certificate (V5C), insurance and MoT certificates.
Check out, also, other items you need to carry in your vehicle in France, including a breathalyser kit. Our recent guide has a wealth of information on current driving legislation in Europe including road rules and speed limits.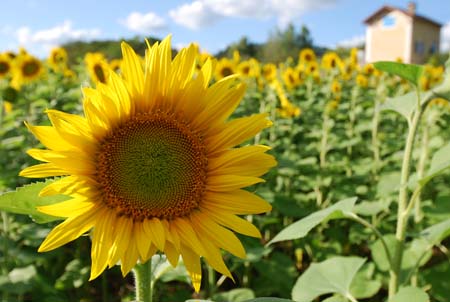 What are the campsites like?
Well, there's almost no end of choice. One estimate puts the number of official campsites in France at around the 10,000 mark – that's around three times as many as we have here in the UK – but there are also lots of other overnight opportunities for motorhome users.
For example, France Passion is a unique network of nearly 2,000 vineyards, farms, food and drink producers etc who offer overnight pitches for motorhomes in return for the opportunity to try and sell you some of their produce (there is no obligation to buy).
Most offer the opportunity for main hook-up, but there may be additional charges. Also, it's worth investigating in a two-pin continental adaptor – just occasionally, you'll find a site that hasn't switched over to three-pin sockets.
There are plenty of other campsite operators, too, including:
New ratings for French campsites
1 star refers to cheap outdoor accommodation. Per hectare (2.4 acres), a camp site cannot exceed 100 pitches while a Parc Résidentiel de Loisirs (PRL – a site that hosts camping cars (ie motorhomes), caravans, and recreational vehicles) cannot exceed 80 pitches.
2 or 3 stars refers to mid-range establishments. In a 3-star outdoor accommodation site staff will speak at least two foreign languages in addition to French.
Such establishments are equipped with a reception desk (or administrative block for PRLs), which is staffed 24 hours a day in the 3-star category.
Common areas must include a playground for children and a range of services (internet access, vending machines, etc) in 3-star.
4 or 5 stars refers to superior and high-quality outdoor accommodation.
4-star establishments cannot exceed 80 pitches per hectare, while 5-star establishments cannot exceed 70 pitches per hectare (66 for PRLs).
Reception services are available in a minimum of two foreign languages (including English) in 4-star establishments, or three foreign languages in 5-star establishments.
Other services required for high quality rating include 24-hour reservations, swimming facilities, internet access and heated bathroom facilities with hot showers.
Source: www.rendezvousenfrance.com
Beyond Brittany, 1 – the Cote d'Azur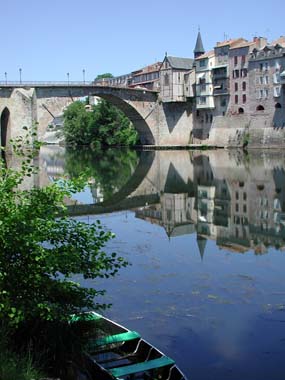 Right down in the south-east on the Mediterranean coast, the Cote d'Azur has all-year attractions, from beaches to skiing.
But, it's also a massive cultural draw. Nice hast its Fine Arts Museum and Museum Matisse. There's the Picasso Museum in Antibes, the International Contemporary Art Centre in Carros, Le Corbusier Site at Cap-Martin… the list seemingly endless.
New for 2015 is a guided tour of the Maeght Foundation in St Paul de Venice. It boasts one of Europe's largest collections of 20th-century paintings, sculptures, drawings and more.
This year also sees the anniversaries of the deaths of some of the greats of the art world – Fernand Léger (60th), Le Corbusier (50th), Marc Chagall (30th) – all with commemorative events.
Stay at Esterel Caravaning, 4 481 Avenue des Golfs, 83530 Agay, Saint-Raphael
Part of the Castels collection of prestigious sites, a five-star venue set in the Esterel mountains
Stay at Sites et Paysages les Pinedes, Rue du Pont de Pierre, 06480 La Colle sur Loup
Smaller, family-friendly site ideally situated for Cagnes-sur-Mer, Cannes and Nice
Beyond Brittany, 2 – the Lot Valley
Adjacent to Brit-favourite "Dordogneshire", from any ferry port head for Paris and pick up the A20. But, be prepared to encounter an absolutely beautiful part of France.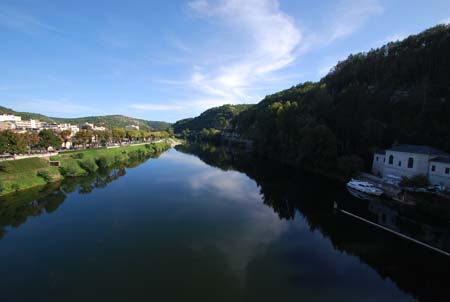 If the weather gets too hot, plan a visit to the prehistoric caves at Peche-Merle. There's loads more of jaw-dropping scenery, for example the village of Saint Cirq Lapopie overlooking the river Lot (and designated one of France's110 most official most beautiful villages), any Cahors vineyard (try Chateau Saint Sernin, for starters – it's part of the Passion France scheme) or indeed the town itself (for all that's best about a French market).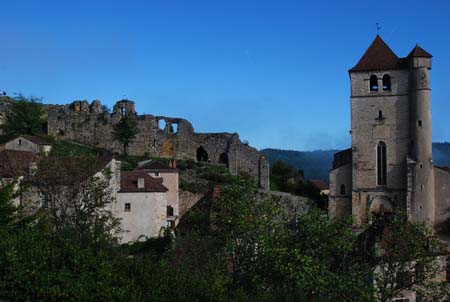 Then there's the medieval fortress of Bonaguil Castle, and also medieval villages of Penne d'Agenais and Pujols. Also here is the wonderful water lily nursery, Jardin des Nénuphars Latour Marniac, which proved such an inspiration for the artist, Claude Monet.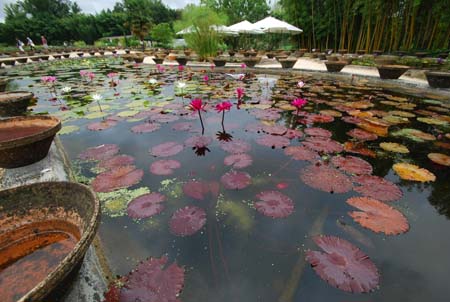 Stay at Camping de la Plage, 46 330 Saint Cirq Lapopie
www.campingplage.com
Right by the Lot river – where you can enjoy water-based activities – and looking up to nearby Saint Cirque Lapopie. Cahors (less than 20 miles), and the Pech Merle caves (five miles) are local enough attraction.
Stay at Riviere de Cabessut, Rue de la Riviere, 46000 Cahors
Offers donkey rides as one way of visiting nearby Cahors, just a mile away. Or you can use the miniature railway. Local food and drink producers also pay regular visits to site.
Beyond Brittany, 3 – Noirmoutier, Vendée
Head further down from Brittany and you'll get to Vendée. Noirmoutier is the "black island" – connected to the mainland by a bridge as well as, at low tide, the Passage du Gois roadway.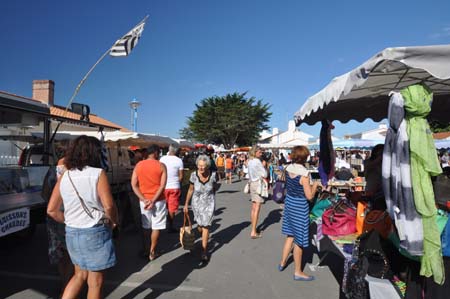 Noirmoutier is some 12 miles by 25 miles, with salt and potatoes among its specialities. Nearby attractions include the L'Ile aux Papillons butterfly exhibition and the more idiosyncratic Jardin Du Vent (wind garden).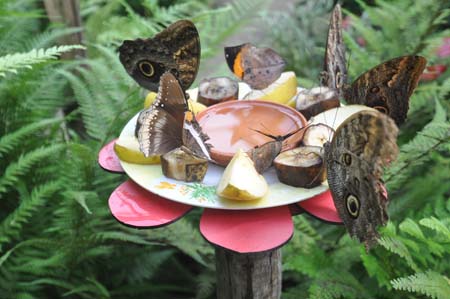 Quite a bit further inland, but well worth the visit, near Nantes is the simply amazing Puy du Fou, a kind of medieval theme park celebrating France's history with some awesome displays
Stay at Domaine Le Midi, Rue du Camping, 85630 Barbatre
The only four-star site on Noirmoutier, right next to some five miles of sandy beach.
Top tips
*Shop around for ferry prices. You'll get best value using the same carrier out and back and it's usually less if you travel midweek and/or out of peak season.
*Go toll-free. You'll see more of France if you avoid the autoroutes and take it easier on your journeys. In many cases, you'll find you can still maintain decent constant cruise speeds, helping overall fuel economy. Furthermore, consider avoiding traditional tourist destinations, where prices are often inflated. Instead, explore new areas which are off the beaten track.
*Nevertheless, plan your journeys. Fuel is still going to be your single biggest item of expenditure when you're over in France (even though diesel is considerably less expensive on the mainland compared to the UK).
*Some ferry operators charge extra for longer – or indeed, taller – motorhomes.
*French restaurants can still offer quality and great value. If you prefer "eating in" local markets are still very much a French speciality. You'll pick up plenty of fresh bargains.
*If you're looking for a "sun and sea" holiday, try staying a bit away from the coast rather than right on it, as prices will usually be less.
*Stock up with dry products or things that can be stored in your vehicle before you travel – it could mean you don't have to do a big shop while you are away.
*Buy fuel off the motorway – as in the UK, prices on the autoroutes (motorways) are often higher than in local towns so it's worth shopping around, if you can, to get a discount on fuel. Often the cheapest fuel is available at local supermarkets.
What about insurance?
Not all motorhome insurance policies offer European cover as standard. With Caravan Guard, you can choose to add up to nine months worth of European cover to your policy for a small additional fee. European breakdown cover can also be added.
With our cover equipment and personal possessions such as awnings, gas bottles, satellite navigation systems, TVs and generators are also insured up to the value of £5000. This amount also includes trailers up to the value of £1000 and personal possessions up to a single article limit of £300.
For more information on insuring your vehicle for trips around France and beyond, including advice on breakdown cover, emergency accommodation and green cards, take a look at our guide on motorhoming in Europe.
Key contact
*French Tourist Office www.francetourism.com
Further reading
Caravan Europe: France and Andorra Lists over 3,500 sites, as reviewed by Caravan Club members, as well as essential touring information. £14.99. www.caravanclub.co.uk
All The Aires: France Now available in two editions, North and South, each including details and images of over 3,000 designated overnight stopovers for motorhomes. £15 each or £24.99 for the set, including map. www.vicariousbooks.co.uk
Over to you…
Got any advice to share with folk thinking of touring in France? Let's hear from you.
Cost to insure: *
---
factfile
| | |
| --- | --- |
| Model | |
| Base vehicle | |
| Axle type | |
| Dimensions | |
| Shipping length | |
| RRP | |
---
Search our blog
---