Regular checks of your caravan will make sure you're safe on your travels – but what do caravanners think about an MOT, similar to cars?
A touring caravan doesn't legally need to have an MOT and when we asked owners if they thought they should – opinion was divided.
Here are the results…
With more than 600 votes, just over half – 54 per cent – said no to a caravan MOT, with many saying that a caravan service was sufficient. Also, some caravanners might not always use their caravans every year, so an MOT is seen as a waste of money and not necessary.
But 43 per cent did think caravans should have an annual MOT, with some saying it should form part of an annual service, particularly to check things like tyre safety and brakes.
Just three per cent of caravanners were undecided about the need for an MOT.
Your comments
MOT inspector Tony Copley told us that he thought an MOT for caravans would do little to help road safety.
"The biggest cause of caravan accidents are due to the inexperience of drivers and the need to replace tyres after the recommended time, as they can crack on side walls and deteriorate well before they wear out," he added.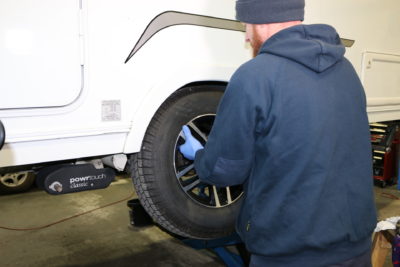 Geoff Porter agreed: "Many caravanners are more than competent and do their own service and maintenance," he said. "What record is there of incidents involving caravans giving blame to inadequate caravan maintenance? I would have thought the majority of incidents occur because of excessive speed for the road conditions."
Philip Humphries believes an annual caravan service is as good, if not better than an MOT.
"On the road, a van still has to be road legal, how many 'vanners know their weights, loading, gross train weights, licence legality etc," he added.
John Phelps also said no to a caravan MOT: "Check lights, hitch, tyre condition, tyre pressures and brakes before you go. Same responsibilities as your tow vehicle."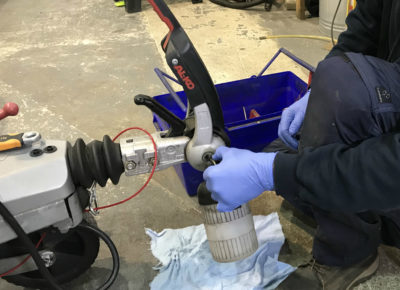 William Bowmar told us he would not be happy about an annual caravan MOT.
"Perhaps every three years would be okay," he commented. "I store my 'van at a CaSSOA location where some vans are in an awful state. I note one hasn't moved for four years."
But seven-year caravanner Jon Meddings does think caravans should have an MOT.
"There should be an exemption though for owners who have their caravan serviced every year, as the service would pretty much cover everything and more than an MOT would check," he said.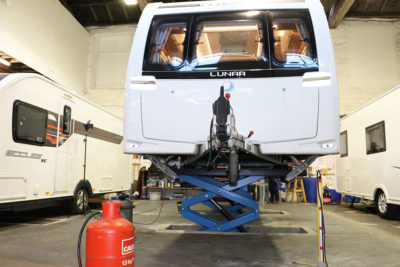 Debbie Pearce also thought caravan MOTs were a good idea: "You can't put a price on safety and not all of us are capable of doing our own servicing," she added.
Thanks to everyone who voted and for their comments. It was great to see so many caravanners in favour of regular caravan servicing.
Cost to insure: *
---
factfile
| | |
| --- | --- |
| Model | |
| Base vehicle | |
| Axle type | |
| Dimensions | |
| Shipping length | |
| RRP | |
---
Search our blog
---