When you take out a caravan or motorhome insurance policy, the adviser on the end of the phone may ask if you would like to insure on a 'new for old' or 'market value' basis, but how do you know which is right for you?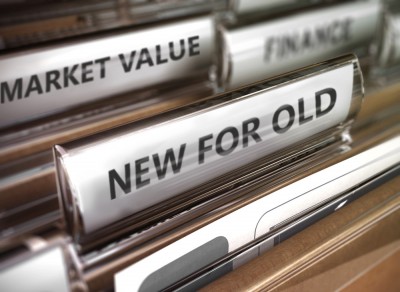 In this article we explain the difference between the two, how they could impact the cost of insurance, and how they affect the settlement received in a total loss situation.
What is new for old cover?
If your caravan or motorhome is insured on a new for old basis and it's damaged beyond repair or stolen, you will receive a like-for-like new equivalent. So rather than getting a cheque for the value of your old, damaged unit, it will be replaced with either the latest version of your vehicle or a shiny new equivalent. For caravan insurance policyholders insured with Caravan Guard, the same would apply for your equipment and personal possessions.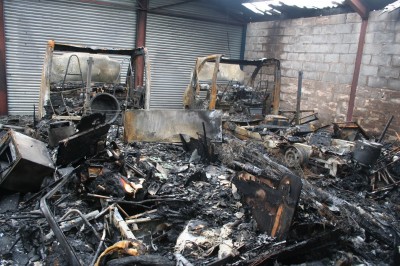 New for old cover pays out for a new, equivalent model in a total loss claim
To be covered on a new for old basis, you must insure you caravan or motorhome at the value it would cost to replace with a new equivalent model, not its current value.
We offer new for old cover on caravans, folding campers and trailer tents up to 15 years old; and it's available for fifth wheel caravans up to five years old. You can insure your motorhome with us on a new for old basis too so long as it has a recorded mileage less than 24,000, is under two years old and you've owned it from new.
What is market value cover?
If you choose to insure your caravan or motorhome on a market value basis you are only covered for the amount it's worth in terms of resale value. So if it's ever stolen and unrecovered, damaged beyond repair or declared a total loss, you will be given the market value of the vehicle at the time that the loss occurred. This amount will be the same as the figure listed against the model in the Glass's Guide.
What are the main differences between the two?
As new for old cover provides you with a brand new equivalent in the event of a total loss claim you need to insure at the value of a brand new replacement caravan or motorhome, which means it can cost a little extra than market value.
That said, new for old cover means you're in a better position if you ever need to claim following a total loss claim (i.e. stolen and not recovered or damaged beyond economic repair). After all, if you originally bought your caravan or motorhome new, you may not like the thought of having to go out and buy a model that has been used by somebody else when armed with a market value settlement.
Likewise in the case of caravans, it's comforting to know in a total loss situation your stolen or destroyed personal possessions and equipment will also be replaced with brand new versions. A market value settlement might mean you have to put a little bit of money towards when buying new replacement caravan equipment or possessions, or that you have to search the likes of Ebay to find suitable second hand replacements.
Another point of view is that many of us are used to market value settlements.  If your car is written off, most car insurers will settle the claim on a market value basis, so many are prepared to accept the same type of settlement upon write off of their caravan or motorhome.
Will new for old cover affect my renewal cost?
If you're currently insured on a new for old basis and you are approaching the end of your 12 month policy, it's worth knowing that the price you're quoted at renewal may increase. This is because the cost of what's essentially the latest version of your current caravan or motorhome will likely have increased.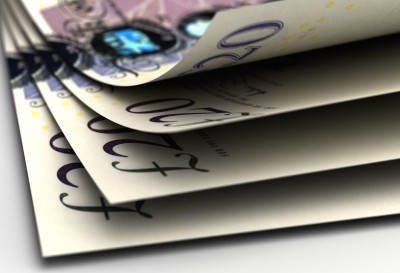 For example, if your 2014 Swift Esprit 424 motorhome is insured on a new for old basis and its declared a total loss after being stolen, you would be given a 2015 Swift Esprit 424 worth £46,535. Make the same claim in 2016, and you'll receive the 2016 Swift Esprit as a replacement which will most likely have a higher recommended retail price than the 2014 model due to inflation.
Want to know more about new for old or market value cover?
If you're unsure which cover to go for, or you prefer one to the other having recently made a claim, use the comment box below to send in your questions and share your stories.
Cost to insure: *
---
factfile
| | |
| --- | --- |
| Model | |
| Base vehicle | |
| Axle type | |
| Dimensions | |
| Shipping length | |
| RRP | |
---
Search our blog
---