The Government has announced new rules for towing a caravan or trailer.
After a consultation, it has been agreed that car drivers will be able to tow a heavier caravan outfit without having to take the B+E test, regardless of when they passed their driving test.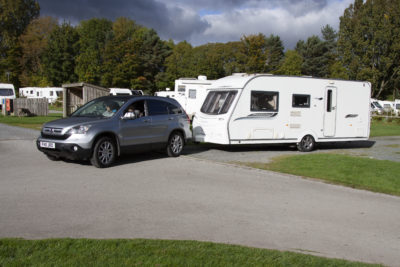 It means drivers who passed their car test after January 1st, 1997 will be able to tow a laden caravan weighing up to 3,500kg, from December 16th, 2021.
Motorists who passed their driving test before 1997 will not be affected by this change as they were issued with a "B+E licence", allowing them to tow a combined vehicle and trailer up to 8,250 kg Maximum Authorised Mass (MAM).
The Driver & Vehicle Standards Agency (DVSA) has announced this change to enable them to offer more lorry tests to tackle a shortage in HGV drivers.
What will change?
If you passed your car driving test from 1 January 1997, you'll be allowed to tow trailers up to 3,500kg MAM from December 16th, 2021.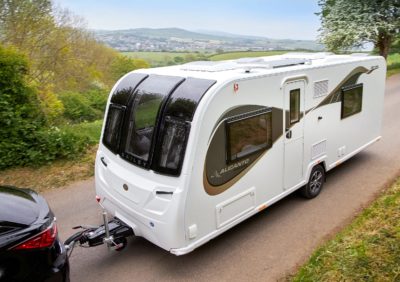 The DVLA will update your driving licence record to show that you're allowed to tow trailers and you'll get category B+E added to your driving licence when you get a new photocard driving licence. This will be done automatically.
B+E tests
You can no longer book or take a car and trailer (B+E) driving test. But you can still book a training course – see below.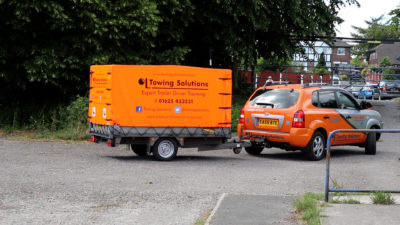 Matching your tow car and caravan
It can be a bit confusing, so it's worth speaking to your caravan dealership or manufacturer to check you're towing legally or check out www.towcar.info or our guide to matching your tow car and caravan.
Towing a caravan for the first time
The DVSA says that road safety remains their priority and would still encourage caravanners to have training from a driving instructor before towing a caravan to keep safe and to learn how to safely hitch up the caravan, make sure the caravan is loaded safely, check the noseweight, carry out safety checks, etc.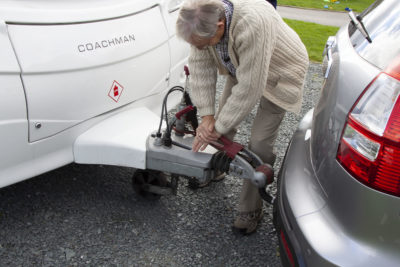 If you're new to caravanning, see our caravan beginners guide packed with handy guides, videos and expert tips so you're safe and secure for lots of adventures on the open road.
Industry reaction to the new rules for towing
Bailey of Bristol tweeted that this was "great news for the touring caravan industry", allowing a much greater choice of caravan to younger drivers in the future.
However, driver training and road safety charity IAM Roadsmart raised concerns over road safety during the consultation.
Its director of research, Neil Greig, said: "The DSA had a clear safety reason for introducing the test in 1997, and these reasons are still valid. People need proper training to be able to drive an articulated vehicle, particularly when they are doing so for the first time.
"We are very concerned the decision will exacerbate an existing safety situation as currently, as per DVSA's own safety checks, up to one in six caravans they stopped had a serious safety issue, while four in 10 small trailers were also found with serious safety issues. Many of these could have been avoided by better training and awareness of towing safety best practice."
Over to you…
What do you make of the change to the rules?
Vote and comment below.
Cost to insure: *
---
factfile
| | |
| --- | --- |
| Model | |
| Base vehicle | |
| Axle type | |
| Dimensions | |
| Shipping length | |
| RRP | |
---
Search our blog
---