Can my car tow a caravan?
You do have to go through some checking regarding weights and limits for both your car and caravan to make sure you have a proper "towing match" that doesn't break the law – as well as for your own safety and that of other road users.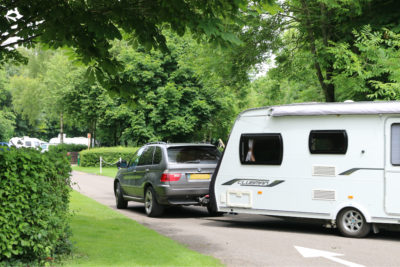 There's been unprecedented interest in caravans in 2021. As Guy Puddifoot from car and caravan matching specialist Towsafe explains: "There's been a massive increase in newcomer caravanners over the past year or so. Most have some knowledge of the process of matching cars and caravans, but there are some who really are total novices. Generally, the boom is in 30-50 year-olds looking to do something a bit different with their families."
Know your limits
There are some essential figures you have to deal with on the way to knowing that your car can tow any particular caravan.
First, there's your vehicle's maximum towing limit, as it is illegal to exceed this figure. Weights information should be in the owner's manual as well as available from the manufacturer and/or supplying dealer.
Generally, the heftier the vehicle, the more effective it is likely to be at towing. Although most cars these days are front-wheel drive, when power is supplied to the rear wheels it makes for more effective towing. Four-wheel drives top that, of course.
Getting your weights right is crucial to any car and caravan match. In general, you want your towing vehicle to be heavier than the unit it is towing, but there is also specific guidance for anyone new to caravanning
A quick licence check
You do need to check your driving licence and the list of letters running across the bottom of the current plastic card (exact definitions are on the other side). Here, the letter B means you can tow with a car and caravan outfit with a combined weight of anything up to 3,500kg. BE means that total outfit weight can go up to 8,250kg,
These figures refer to the combination of your car's official kerbweight and the maximum laden weight (also known as MTPLM) – of your caravan.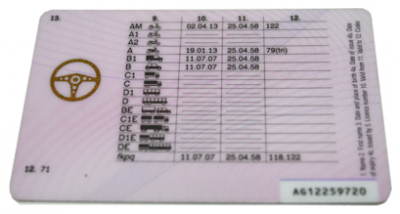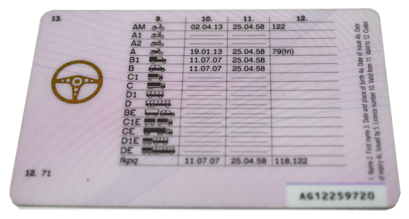 If you passed your driving test before January 1997, it's the 8,250kg limit that applies to you, which essentially means you're qualified to tow any normal car and caravan outfit.
If you passed your test after 1997, you're restricted to a combined maximum weight of 3,500kg and will have to take a B+E test if you want to tow anything heavier.
The 85% guide
It's not law, but general guidance for newcomers especially is that you should tow with your caravan not weighing more than 85% of your car's official kerbweight. As a simple example, if your car weighs 1,500kg you can tow a caravan with a maximum weight of 1,275kg. For a 2,000kg car, that figure rises to a 1,700kg caravan.
Those with more experience and confidence of towing will go up a 100% – where the caravan is as heavy as the towing vehicle. It is not recommended you go beyond this figure as it can lead to handling problems.
Tow car and caravan matching
Getting hold of official weight figures isn't always easy. That's where a service like Towsafe comes in. For a small fee (from £2.99, at the time of writing) it will do your calculations for you, based on make, model and year of both your tow car and caravan.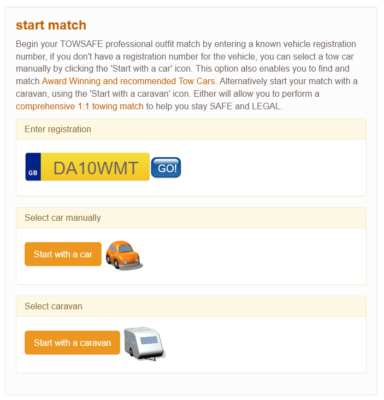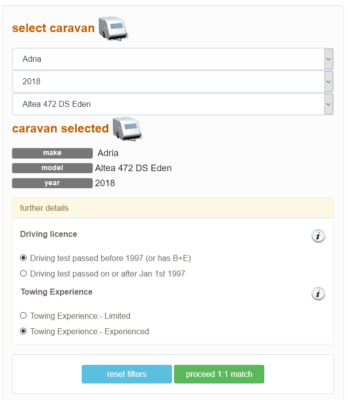 Generally, if the mathematical match is a good one – and assuming you load both your caravan and car correctly – there should be no problems.
Specialist caravan dealers can also give you information. As can suppliers of towbars.
Anything else?
You'll need a towbar and electrics, of course (see our article: All about towbars for caravanning for more information). To potentially save you a few hundred pounds (or more), it's worth knowing your car is capable of towing not just any caravan, but specifically the caravan that you either already own or have set your heart on, before you embark on any towbar fittings.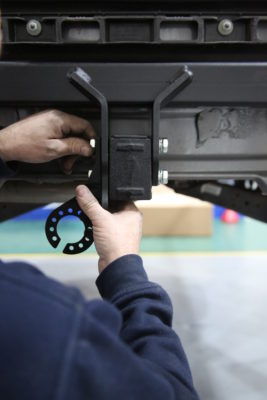 Top tips for matching your tow car and caravan
How you load your car and caravan can also have a significant effect on outfit stability. Generally, keep items low, store as much in your car as possible, and keep anything heavy in the caravan directly over the axle.
Responsible caravan dealers won't push you into a purchase until you're happy about a tow car and caravan match. If you feel any pressure, walk away.
Top caravan dealers will also be able to tell you which models they have in stock that are suitable for your tow car.
Diesels tend to be more economical when towing compared to petrol counterparts. A high torque figure spread across a low revs range is another indicator that a car will be good for towing.
Despite increasing interest in hybrids, not many currently cut the mustard for towing. Ditto for electric-powered tow vehicles.
Don't forget towing mirrors are a legal requirement when towing a caravan in the majority of cases.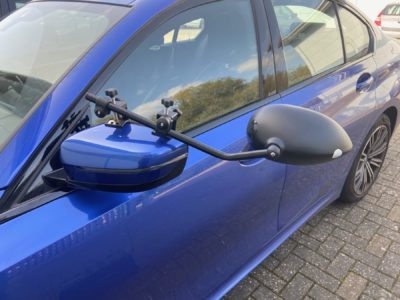 And remember, maximum speed limits are different when you're towing a caravan.
See also our caravan glossary to understand some of the towing jargon.
More towing safety information
You can also check what you can legally tow by visiting www.gov.uk. You will need your driving licence number, National Insurance number and the postcode on your driving licence.
Other useful websites include www.gov.uk/towing-with-car, www.towcar.info and www.towsafe.co.uk.
See our other towing articles…
Guide to towing with a motorhome
Over to you…
Got any advice to pass on to first time caravanners and/or current caravanners on matching your tow car and caravan? Please feel free to add a comment below.
Cost to insure: *
---
factfile
| | |
| --- | --- |
| Model | |
| Base vehicle | |
| Axle type | |
| Dimensions | |
| Shipping length | |
| RRP | |
---
Search our blog
---